Anyone even remotely familiar with sewing machines would know that Singer and Brother are the two biggest brands when it comes to sewing machines.
Both have a history of producing some of the most high-quality sewing machines you find out there, and are popular enough to dominate the best seller list for pretty much every type of sewing machine too.
However, it goes without saying that you just can't pick one over the other. Sure, one of these two brands would turn out to be better for certain users but it would depend on a few different factors, mainly the type of sewing machine you're looking to buy and your budget.
So instead of just trying to pick one brand over the other on a general level, it makes sense to consider how these two brands compare as well as the different types of sewing machines so that you can choose the one that meets your needs and budget better.
Which is Better for Beginners? Singer vs Brother Detailed Comparison
Both Singer and Brother have their own unique advantages, but a lot depends on your needs and the type of sewing machine you're looking to buy. This means that while one of them may turn out to be a better option for a certain type of users, the other may serve some different type of needs better.
So let's do a detailed comparison of what these two brands offer in terms of the most important features so that you can decide which one fits your bill better.
Singer
Singer has a huge variety of machines that would quality as both budget-friendly and beginner-friendly sewing machines. However, while Brother has fewer of them, they are some of the best ones and are easily comparable to the most popular Singer sewing machines.
What are the important features of Singer Sewing Machines?
Some of the important features of most Singer sewing machines:
Adjustable needle position which makes life easier for a beginner sewer
Many different types of in-built stitches
Many beginner-friendly Singer machines are surprisingly heavy duty
Can sew through multi-layer fabrics and thick fabrics like denim as well
Many of their machines also come with other beginner-friendly features like an adjustable pressure foot, automatic buttonhole feature, adjustable stitch length and more
Durable and long-lasting, many of them can easily last for decades with some care
However, you would rarely get any fancy features or any type of bells and whistles with a budget beginner-friendly Singer. Of course, that's certainly not the case with the more sophisticated and expensive models, as they do come with a long list of advanced features that would please the professional sewers.
What are the important features of a Brother Sewing Machine?
Brother
Brother offers some great beginner-friendly sewing machines as well, and some of them are indeed much better than their Singer counterparts especially if you're looking for something well beyond the basic.
Brother sewing machines are often also much more versatile, with some of them also coming with a free arm or an extension table and serving multiple purposes like both sewing and quilting.
Many of them are also just as easy to use as some of the most beginner-friendly Singer machines, thanks to features like speed control, super easy bobbin winding, detailed stitch chart right on the machine itself, easy threading (even by hand), freehand quilting and many more.
In fact, some of the users mention how they have never sewn anything in their life before, but were able to do so right off the bat with a beginner-friendly Brother.
Which sewing machine is better for beginners – Singer vs Brother?
Many Brother machines also offer a much better value than their Singer counterparts as they offer a higher level of functionality and superior features for a considerably lower price than the latter.
Conclusion
If you're an absolute beginner and want to avoid the steep learning curve, a beginner-friendly Brother is your best bet.
However, if you're already familiar with the basics of sewing and will be do a lot of sewing or work on some demanding sewing tasks on a regular basis like sewing denim and other thick fabrics, then a heavy duty Singer would make more sense.
Which is the Best Serger for Beginners -Singer vs Brother?
Now that we have discussed the more beginner-friendly and general sewing machines, let us get to something more advanced: Sergers.
Brother
For beginners, Brother again seems to be having an edge with its models like the Brother 1034D, as they are both functional and beginner-friendly.
They are easy to set up and use, allow different types of adjustments to take out the challenge from serging depending on the type of tasks you're working on including stitch adjustments and fabric adjustments, and are a great value for their price.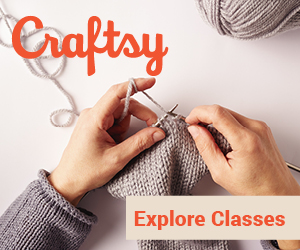 A more advanced model like the Brother DZ1234 also offers a more consistent stitch quality, a great differential feed ratio, high speed stitching, surprisingly easy overclocking and a ton of versatility.
Singer
The Singer ones like the Singer 9960 and Singer 14CG754 come with many more bells and whistles though, while also covering all the essential features well. But that comes with a much higher price tag too.
Some of the more advanced features of these Singer sergers include self-adjusting tension, built-in rolled hems, decent stitching speed, wide flatlock, trim bin and many more.
However, they are also more difficult to use and get familiar with.
Our recommendation?
You should go for one of the Brother sergers if you prefer ease of use and versatility and the Singer 9960 if you're after all the advanced features. The Singer 14CG754 can make a good fairly advanced serger too but not without trade-offs.
Which Embroidery Machine is best for beginners – Singer vs Brother?
Brother absolutely dominates when it comes to embroidery machines, as it offers a huge variety of options as against only a couple real options from Singer.
In fact, it manages to grab 3 out of 5 spots on our list of the best embroidery machines on the market.
The Brother PE800 is an incredible choice for professional embroidery work with virtually unlimited design options, super large work field, color LCD touchscreen, on-screen editing and a ton of other advanced features. To your surprise, however, it still manages to be very beginner-friendly, which is what helps Brother offer the best of both worlds.
The Brother SE600 is another great choice for those looking for a cheaper option. It comes with a large color touchscreen too.
The Singer 9960 isn't a bad option for embroidery work, but professionals wouldn't find it too impressive. However, users that aren't looking to do professional work but rather a variety of sewing tasks would find it to be a more versatile option.
Final Verdict
As we mentioned above, there isn't a clear winner here. However, if you have gone through everything we discussed above, you can see that Brother has an edge over Singer in many areas, especially for embroidery machines and when looking for a higher level of versatility.
But that's not saying Singer doesn't have its place anywhere. It's certainly a great choice when you're looking for something more durable and heavy duty on a budget; something that can sew through otherwise hard-to-sew fabrics smoothly and can handle a lot of sewing without giving any trouble.
Recommended Reading: