Sewing and embroidery have been made easy with the best Bernette embroidery machine model in the market, the Bernette B79. The model is beginner-friendly due to its computerized function.
Being an international manufacturer of embroidery and sewing machines, Bernina has produced a series of sewing machines. Besides, the machines are used for home textiles, crafting, quilting and embroidery.
Check Today's Price on SewingMachinesPlus
Any beginner would find it challenging to work with a computerized machine. It takes time to get familiar with the navigation system. However, this machine is well-suited for beginners and designed with keeping ease of use in mind.
Let's understand what more features this super-advanced yet user-friendly machine has to offer.
Stitches
The Bernette B79 includes a stitch changer and 500 stitches. So, you can easily change or make stitches as per your requirements. Moreover, you can save the designs in the machine's memory.
You can choose from 17 buttonholes, after which the machine will automatically secure the stitch. Furthermore, you have the option to adjust the width and length of the stitch with multi-function dials. They are available on the right side of the display screen.
Another thing, you can make straight stitches with an extra stitch plate. As soon as you install the plate, the machine will know that it's time to make straight stitches. As for speed, the machine can perform 1,000 stitches in a minute.
Presser Feet
The Bernette B79 comes with numerous presser feet, which includes:
Hopper embroidering foot

Free motion: For darning, quilting, and embroidering

Overlock: For overlock stitches or dual feed

Button securing foot

Blind stitch

Buttonhole foot

Zipper

Embroidery: For decorative stitches and buttonholes

Zigzag: For making practical stitches
The knee lift lever will help you raise the presser foot, allowing you to use both your hands for quilting or motion sewing. In addition, you can change the height of the presser foot as per the fabric's thickness.
The machine also includes a foot control program to adjust presser foot pressure and presser foot position.
Feed Dogs System
The Bernette B79 comes with a dual-feed system where the fabric will move with the help of a dual-feed mechanism and feed dog system. Furthermore, it enables smooth and even movements by placing itself at the back of the presser foot.
You can use the dual-feed mechanism for tougher materials such as batted fabrics, patchwork, zipper, toweling, and seams. Besides, you can raise and lower the knobs with a sliding lever.
Control Buttons
The best part of a computerized machine is the access to control buttons. These buttons make the device more user-friendly. So, let's take a look at what control buttons this machine has to offer:
Presser foot down/up button

Feed dog lever

15 needle positions and needle right/left button

Lower and upper multifunctional knobs to change the settings

Button to secure the stitches

Slide speed control

Stop/start button

Thread cutter button

Reverse button
Bernette B79 Pros
Now, it's time to move on to compile the pros of the Bernette B79 Sewing machine.
There are four inbuilt LED lights.

It is easy to store your designs in the machine's software.

The machine can read any embroidery format such as DST, JEF, EXP, and PES.

You can secure the stitch with just one button.

It comes with a programmable foot pedal to tie the knot and cut the thread.

The built-in walking foot makes it easy to sew through slippery fabric or multiple layers.
Bernette B79 Cons
There are pros and cons of everything, and this machine is not without any flaws. However, the cons help you analyze the performance of the machine carefully.
It takes time for the machine to start.

The machine is slightly heavy and difficult to transport.
Bernette B79 Performance
How does Bernette B79 perform? From its features, you must have judged the efficiency of the machine. So, it's time to give you some information about its performance.
Design And Physical Attributes
The elegant-looking all-white Bernette B79 offers an aesthetic appeal to the users. In addition, the machine features a five-inch LCD touchscreen for easy access to choose and use the embroidery designs.
You will find the USB port in the machine, allowing you to import embroidery designs conveniently. Moreover, you can import and download numerous designs and create beautiful stitches with unlimited options with said USB port.
Embroidery Performance
Bernette B79 includes seven embroidery fonts and 208 embroidery designs. Moreover, you can combine different design elements, rotate them or flip them on the touch screen as per the project requirements.
The editing and lettering modules provide 100 additional fonts and 300 additional embroidery designs. Therefore, you have a choice from various embroidery motifs to download from Bernette's memory.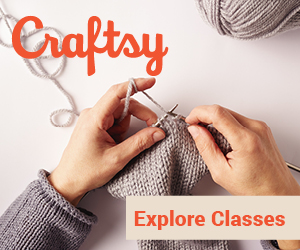 Lastly, the machine offers you to choose from their different embroidery hoops, 2 X 3 inches, 5 X 7 inches, and 10 X 6 inches. Further, each hoop comes with a quick release, and the computer will know instantly whichever hoop you are using to display your designs.
Spacious and Bright Working Space
The Bernette B79 comes with a 6" X 10" embroidery area, which is why people prefer to buy this machine. Furthermore, the stitch plate of 7 mm allows you to make decorative stitches with a length of about 7 mm.
Apart from that, you will always work in a brightly lit area. The machine includes four LED lights that can provide 230 mm of brightly lit space around the needle. Also, the slide-on-free-arm extension table offers to provide additional comfort and space for large projects.
Convenient Sewing
The semi-automatic needle threader makes your sewing process smooth and productive. The presser foot will get lower automatically and correct its position. Further, the thread cutter will not let the thread move from its place.
The automatic tie-off function will save you time. Now, you no longer have to stitch backward to cut off the thread. Moreover, you can press the tie-off button, and it will cut the thread.
How Does Bernette B79 Stand Against the Competition?
Can you find another model in the same price range? Maybe you can, but would it be as beneficial as Bernette B79? That is hard to say as this machine stands out as a winner among its competitors.
Bernette machines are designed with user-friendly features.

It includes stitch plate and needle security along with visual editing for independent stitches.

The model includes Bernette foot control with a back-kick and Freehand system to work hands-free.

The Bernette Dual Feed system allows you to match patterns, stitch with slippery material or align seams.

You have the option to make on-screen editing with the easy drag and drop feature.

Another significant benefit is the Lettering and Toolbox Editing software. You can easily manage your editing and save it for future purposes.

No other model offers two years of warranty on electrical components and ten years of warranty on any faulty parts.

Lastly, Bernette B79 boasts a Sewing Tutorial. It guides beginners through quilting and sewing techniques.
Why Should You Choose Bernette B79?
The Bernette B79 is one such sewing machine that is hard to miss in the market. Apart from its numerous designing features, you can find plenty of other reasons to buy the machine.
Programmable Stitch Patterns: It allows you to create customized designs and save them for future use in the memory.

Excellent Needle Work Space: The machine offers space of 9 inches to the needle's right to work upon complex sewing projects easily.

Sewing Speed: With this machine, you get 1,000 stitches in a minute.

Efficient: The machine allows you to drop the bobbin in its jam-resistant bobbin system easily.
Our Recommendation
The Bernina Company has excelled in producing sewing machines for household and commercial purposes. The machines are usually expensive, but they are worth the price due to unlimited features and stitching options.
The Bernette B79 is a high-quality and durable machine to work in any physical environment. So, the Bernette B79 is actually a combo of embroidery and sewing machine.
The machine is a perfect example of an automatic machine that includes pre-programmed features. So, if you are interested in making your sewing and embroidering process easy, the machine is worth considering.