The
Heureux Z6 Computerized Quilting and Sewing Machine
is an excellent device for sewing enthusiasts looking to hone their craft. The device is designed to last for years and has many exciting features that will take your sewing experience to another level.
/span>
If you're someone who is looking for a compact and feature-rich sewing machine, this is the one for you. Plus, it comes from a renowned brand Heureux, so you don't have to worry about the quality of the product. Let's take a closer look at the device's features, along with its pros and cons.
The main aim of Heureux is to manufacture devices that reduce the time taken in sewing and allow you to create beautiful garments effortlessly. Here are the essential features of the Z6 sewing machine that sets it apart from the rest.
Check Today's Price on Amazon
Compact and User-friendly Design
The sewing machine is designed for maximum portability so that you can take it with you wherever you go. The carry handle makes it easy to lift the device. Moreover, it weighs just about 12 pounds, so moving and storing it won't be an issue.
Along with a compact design, the machine has simple controls which both beginners and experienced can follow. With a bright LCD screen and clear buttons, you can make your accessories, clothes, gift items, and bags. The accessories coming with the device are great too!
In case you have any issues while operating the machine, you can always check out the instruction manual you get with the device.
Pre-built Stitches
Who doesn't love in-built stitches? We all do! As these make our lives better while stitching, the number of built-in stitches is crucial for any stitching machine. That's why Heureux has packed their machine with 200 stitches of every kind you can ever imagine.
The computerized sewing model (also called the Project Runway Limited Edition model) has 100 pattern stitches. These include utility, heirloom, and decorative stitches. You also get 100 alphanumeric stitches to make interesting stitches effortlessly.
LCD Display And Simple Controls
This device comes with a bright LCD which is extremely easy to understand. Choose the type of stitch you want by pushing the button and check it on the LCD screen. You can go through the number of stitches by long-pressing the appropriate button. Alternatively, you can go through them one by one.
You get an automatic clutch for bobbin winding, a thread cutter, and a drop feed system which makes sewing a breeze.
Automatic Needle Threader
The machine saves you from the difficult task of needle threading by offering you an automatic needle threader. Now, you can easily glide your thread through the needle using this feature so, if you're a beginner, no more worries! Instead of wasting time on needling, you can focus on stitching.
It also comes with a drop-in bobbin system, making it convenient to take out, clean, and re-insert the bobbin again. However, you must remove the pink test thread placed in the machine's bobbin before you start stitching.
Accessories
Some of the essential accessories of the Heureux Z6 Computerized Quilting Sewing Machine <span style="font-weight: 400;">are –
Four bobbins

Lint brush/seam ripper

Multipurpose foot

Buttonhole foot

Foot for satin stitching
Customer Support
Heureux offers excellent customer support for all their products, including the Z6 stitching machine. Their customer support executives are there to address your issues 24/7. You can contact them over the helpline number, on their official website, or through live chat.
Heureux Z6 Computerized Quilting Sewing Machine Performance
The Heureux Z6 Computerized Quilting Sewing Machine has pretty excellent reviews about its performance. So, let's see why users and sewing enthusiasts worldwide prefer this sewing machine so much.
Durability
The Heureux Z6 Computerized Quilting Sewing Machine is known for its durability and tough design. As the structure is made of an aluminum alloy bed frame and a sturdy metal frame in its interiors, the sewing machine can withstand heavy use.
The heavy-duty feature also makes it an excellent product for sewing rigid or slightly heavy fabrics. So, sewing on heavy materials such as denim will be smoother here.
Low Noise
Many sewists have complained about devices that make too much noise while stitching. It happens due to the motor, which is the actual culprit. However, the Heureux Z6 is a machine that has a powerful motor but makes almost no noise.
So, your neighbors or family members won't be irritated when you start sewing!
Ease Of Use
Another reason why customers love this machine across the world is its usability. It has a bright LCD screen and user-friendly controls that are easy to understand, even for beginners. So, if you're someone who has just started learning to sew, this will be a good choice.
You can't ignore the stitch controls too! Pressing simple buttons and changing the sewing modes has never been easier, thanks to the Heureux Z6. These features also make the device easy to teach any newbie sewist the art of sewing.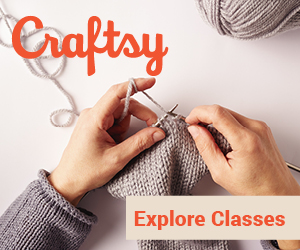 Flexibility
The Heureux Z6 offers you the maximum flexibility while sewing with its vast array of pre-built stitches and sewing modes. It also comes with adjustable buttonholes and width adjustments, so you can set up your sewing machine just the way you want.
So, with the Heureux Z6, you'll never feel restricted to the number of items you can craft. After learning the basics, you'll feel confident in stitching more amazing fabrics. And not to mention that the machine is easily compatible with multiple materials, so you get flexibility there too.
How Does The Heureux Z6 Handle Competition?
By now, you might have understood that the Heureux Z6 is an excellent machine. As it's not the only computerized sewing machine out there, it has to face tough competition. Let's look at how it's beating other devices successfully.
It's one of the best computerized sewing machines for beginners and experts at this price range.

Although it may be expensive for some, it outshines other sewing machines by its variety of stitches, buttonhole styles, and sewing modes.

Many devices work with heavy fabrics but make a lot of noise, but the Heureux Z6's powerful motor controls the noise.

Heureux Z6 offers efficient customer support 24/7 via online channels, which is better than many devices in the market.

Along with outstanding features, the machine is surprisingly lightweight, even with the durable metal frame. It makes the device very convenient.
Why Should You Buy The Heureux Z6 Sewing Machine?
There are many options for computerized sewing machines out there. So, why should you buy this one instead of the others? Here are the reasons why Heureux Z6 is going to be an excellent buy for any sewist –
It is one of the sturdiest devices to buy for a beginner or an experienced sewist

You can quickly learn the basics with the instruction manual

The brand's customer support is excellent, so they will address all your queries related to the device as fast as they can

Along with the ability to sew on multiple fabrics, the Heureux Z6 sewing machine is excellent for quilting

It comes with high-quality accessories that will help you with your sewing applications
Pros
The sturdy machine consists of a heavy-duty metal frame, a powerful motor, an aluminum bed frame, along high sewing speed, which allows you to handle heavy fabric with ease

Although being a high-speed device, this sewing machine isn't very loud as the efficient motor sews over thick material smoothly

It comes with 200 pre-built stitches, and eight buttonhole styles make it convenient for any beginner or seasoned sewing enthusiast who wants to create attractive designs

The lightweight and compact design, and efficient handle for carrying it, makes the machine extremely portable

User-friendly controls aided by a bright LCD makes the device ideal for beginners and advanced sewists

Instruction manual, tutorial video, and live chat support to help users with their queries
Cons
The

Heureux Z6 Computerized Quilting Sewing Machine <span style="font-weight: 400;">is a bit costly than other machines with similar features
Endnotes
If you're looking to spend some extra bucks for a fantastic device, then the Sewing Machine Heureux Z6 Computerized Quilting is the perfect device for you. As it features 200 stitching applications, a sturdy design, excellent portability, and other outstanding features, you'll get good value for your money.
Recommended Reading: