Considering the quality of sewing machines Bernina produces, we're tempted to present to you a
Bernina Q20 Sewing Machine review.
Ask any quilter who quilts on a simple sewing machine, and they'll tell you that all they want in their career or hobby is a long arm quilting machine. It is with the help of an effective and efficient quilting machine that you can consider quilting in the long term.
With great throat space, advanced tools and controls, and powerful motors, long arm machines are an elite class of their own. If you take your quilting hobby seriously or if you are a professional quilter, investing in a good-quality long-arm quilting machine such as Bernina Q20 is a prudent decision.
We understand knowing just the name of a product is not enough to help you make an investing decision. Therefore, we have written an in-depth Bernina Q20 sewing machine review along with a buyer's guide to help you.
Check Today's Price on SewingMachinesPlus Bernina Q20 is the product of the Swedish sewing machines manufacturing company Bernina International AG. With over 1,000 employees, Bernina International AG is a massive company growing every year as it proceeds since its establishment in 1893.
The Q20 is not the only Bernina machine that has taken the market by storm. Instead, there are machines such as the Bernina Q24 that are very similar yet quite different from the machine in question.
The Bernina Q20 is one of the company's overall bestsellers. The sheer power and quality of the product should not allow this fact to come as a surprise.
Bernina Q20 is a long-arm sit-down quilting machine with a single head. With the maximum sewing speed of 2500 SPM, there is no doubt about how fast and powerful the machine is. The Bernina Q20 is engineered, designed, and assembled for excellence and power.
You will especially like the Bernina Q20 for its adjustability and powerful ergonomics. The machine has hydraulic height adjustment capabilities from 0.82mm to 1.28mm.
The standard Q20 table available in the sit-down version is 36 x 45 inches. However, it can be expanded to 36 x 77 inches for larger projects. Moreover, the 20-inch throat space is ample for just about the quilting project you might have for the machine.
If you are new to browsing quilting machines, you will probably find this surprising. However, with the functions the machine serves and the power it has, it is exceptionally priced. It is also one of the most compact long arm quilting machines in the market.
The Bernina Q20 comes with an interactive user interface and a handy stitch regulator making it one of the easiest machines to be used by beginners. This interface regulates most of the adjustability in the machine.
Features Required in the Best Long Arm Quilting Machine
Before you make any purchase, it is very important to know the things you should consider while buying a product from that segment. After all, you can only know if a machine is good if it compares well with its competitors.
Since Bernina Q20 is one of the leading budget long arm quilting machines you can buy, you should know the things to consider before buying such a machine. Below is a list of things every long arm quilting machine worth its mettle should have.
Throat Size
Throat size is one of the most important things to consider while buying a quilting machine. This is the space between the machine's arm and the needle. Longarm machines have large throat sizes by virtue of their design. However, since every machine has a different throat size, you must consider this aspect carefully.
When you are quilting, a large amount of throat space is taken up by the roller bars and the finished fabric. Therefore, the larger the throat size, the more options you will have while quilting. This is because even when your quilt is almost done, you have space to keep quilting at your desired length.
Needle Speed
The feature is not only specific to long arm quilting machines. In fact, this is a feature you need to consider while buying any sewing machine. SPM, or the number of stitches per minute a machine can make, makes a huge difference in how fast and efficient each stitching project will be.
In the case of long-arm quilting machines, investing in a machine with needle speed anything below 2000 SPW makes no sense. Powerful machines can go up 35000 SPW, but they are usually heavy-duty commercial machines.
Stitch Regulator
Quilting does not require you to stitch in a straight line. In fact, it requires you to make curvy stitches. You can even try your hand at stitching in zigzag lines. Doing so is only possible when you have a stitch regular at hand that can take sharp directional changes and is interactive enough for you to make changes according to your creative desire.
When you're testing a long-arm quilting machine, make sure you check at the places where you changed the pace or started or stopped stitching. You should not be able to see long stitches, uneven stitching, and pointy edges along zigzag lines.
Foot Control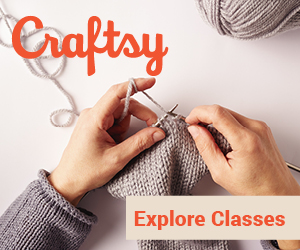 Most sewing machines come with foot controls and foot pedals to regulate how the machine works. However, with modern quilting machines, you get the option of buying one without foot controls, one that can be activated and deactivated in a fatigue-free manner.
If you buy a machine with foot control, make sure the pedal is spring-loaded and is easy to function. You shouldn't feel mortally exhausted and burnt out while working on the machine. Otherwise, investing in a foot control-free machine is always the better choice. Such machines will make all your quilting tasks much simpler.
Threading and Winding
Threading and winding are two important aspects to take care of while choosing a quilting machine. This is especially so because you'll be investing a lot of money in a functional heavy-duty machine that is supposed to make your work simpler.
Make sure that the threading and winding system is comfortable in the machine you're considering. The spools in a quilting machine should be positioned in an ergonomic place so that you get access to winding your bobbins as quickly as possible. After all, you won't want to waste all the time you save with high SPW in threading and winding.
Features of the Bernina Q20
By now, you have a brief about the things you should be looking for while investing in a long-arm quilting machine. With all the above-given points in mind, you can consider if the machine you're looking for is the right option for you.
Since this article is a Bernina Q20 review, we have listed some of the main features of the machine. You can then consider all these features and more to know if the Bernina Q20 is the right match for you.
Large Throat Size
As mentioned in the previous section, the throat size of a machine is very important to determine the kind of projects you will be able to. Even though almost all long arm quilting machines promise large throat size, the Bernina Q20's 20-inch throat size is perfect for maximum creativity.
We like how the throat space is absolutely devoid of disturbances. Therefore, whether you are towards the beginning or the end of your quilting project, you will not face any troubles regarding the spacing on the machine.
Zero Foot Control
This is the feature that makes the Bernina Q20 absolutely unique. The machine comes with a zero-foot control system. Therefore, you can bid adieu to foot fatigue due to constant pedal shifting. With this function, you can undertake large projects without the worry of getting body aches.
The Bernina Q20 functions with the KickStart function from the interactive touch screen. You can easily activate and deactivate the machine's functioning through the screen instead of holding down the pedal while quilting. This is a truly modern feature that gives the machine an edge over its competition.
Exemplary User Interface
The segment where the Bernina Q20 steals the show is the user interface. At the front of the machine, you can locate an easy-to-use and interactive touch screen that is larger than four inches. This screen not only makes the functioning clear but also allows breezy thread tension regulation and control.
The machine features some advanced adjustability features that are all accessible from the touch screen present; You can switch between user profiles, access user tutorials, and even adjust the stitch counter according to your project's requirement.
Since the thread tension is also altered digitally, you do not have to put any extra effort into altering your stitching style. The entire user interface section of the machine makes working with the Bernina Q20 extremely simple and comfortable.
Ergonomics
A major problem with most heavy-duty quilting machines is how uncomfortable and distorted your body can be while working on them. However, that is not the case with the Bernina Q20. The machine is built in an ergonomic fashion, allowing you to be at maximum comfort while quilting.
The machine offers the complete frontal operation, keeping you from having to uncomfortably reach difficult-to-reach places. Moreover, the easy threading and winding options allow you to get in touch with quilting large pieces without putting your body and spine health in danger.
All the features, sections, and controls on the machine are readily available. Therefore, it can be used by both beginners and skilled quilters without too much effort and strain on their bodies.
Speed
The Bernina Q20 offers a working speed of 2400 SPM. This is a great speed for any medium- to heavy-duty quilting machine. The full speed functioning can handle just about any pressure you put on it. Even at high speed, you get the option to alter between patterns and speed.
The only thing to note while using this machine at high speed is that you have to increase and decrease the speed slowly. Any abrupt changes to the machine's speed might cause uneven quilting.
Light
We like how the Bernina Q20 can be worked on with natural light situations as well as in dull-lighting situations. The workstation is lit with about 50 LEDs that will illuminate the workstation perfectly. Therefore, visibility is not something to worry about when you invest in Bernina Q20.
The needle is also very well illuminated for better control while working on minute details. The entire quilting area is well endowed with light when you want to and can be used in an energy-efficient manner when artificial lights are not needed.
Precise Stitching
Many quilters who have just started using the Bernina Q20 swear by how beautifully designed each stitch from the machine is. Bernina Q20 allows you to be creative. It also allows you to get as precise with your quilting as possible. All the stitches will always be consistent with this machine, allowing you to reach a higher standard for perfection.
Even if you will be working at high speeds, the only thing that will happen is that you will get beautiful quilts ready in no time. None of your stitches will be inconsistent or untidy, as long as you use the machine properly.
Specifications
Hook System: M Class Rotary Hook System

Thread Tension: Digitally adjustable

Weight (including table): 265 lbs

Throat Size: 20 inches

Speed: 2400 stitches per minute

Touch Screen Size: 4.3 inches

Color-Coded: Yes

Light: 50 LEDs

Warranty: 2 years on parts/labor and five years mechanical warranty
Accessories Included in The Package
Bernina Q20

Darning foot

Screwdriver

Manual threader

White net

H Pro 100 needles

Seam ripper

Spool stabilizers

Thread disks …

Check Out All the Features
When you buy any machine, it is obvious that it cannot be entirely good or entirely bad. Therefore, every review has to have a list of pros and cons to help you weigh the buying advantages and disadvantages. When we look at the Bernina Q20 review, we see the following pros of using the machine.
The machine's large throat space allows you to get creative with your quilting capabilities.

The large throat size also allows you to take up bigger projects.

The sit-down design is perfect for people who do not want to engage in uncomfortable quilting sessions for long periods of time.

Regardless of the powerful functioning, the machine comes at a reasonable price.

You get to use a comparatively compact machine that allows for maximum work utility.

Adjusting the thread tension is incredibly straightforward due to the interactive touch screen present at the machine's face.

Bernina Q20 comes with an automatic stitch regulator allowing the machine to be easily used by beginners.

Easy winding and threading save time. It also makes the functioning of the machine much simpler and more comfortable.

The independent and huge bobbin is great for long projects since quilting uses a lot of thread at once.

The automatic KickStart feature allows fatigue-free functioning. It also saves a lot of time.

Ergonomic design to save you from sustaining long-term back issues.

The naturally light working area is perfect for quilting at any time of the day.
The Bernina Q20 has an impressive list of pros. However, it is not a perfect long arm quilting machine. It has its own set of cons as well, and they are as follows:
Since the machine doesn't come with a frame, you will have to move the quilt manually under the needle.

The machine does not have an automatic bobbin thread cutter. Even though it is removed for mechanical features, its absence is sad.

Even though this is one of the affordable long arm quilting machines, a higher SPW would have been appreciated better.

You might see some gaps in the stitches if you do not thread the machine properly and go at exceptionally high speed for long durations.
Final Verdict
From quilting comfort to buying accessibility, our Bernina Q20 review is very positive. This long arm quilting machine is great for long-term use and will allow you to get as comfortable and creative while creating some of the best quit designs in your life.
The Bernina Q20 is designed to do one thing, and it does it perfectly. This is a no-fuss machine that will give you exactly what you asked for, without any additional shows for selling.
The Bernina Q20 is one of the best long arm quilting machines at its range. With ample throat space, easy threading, electronic activation, and stitch regulation, it is a great choice for any quilting enthusiast.
Even though it is not a perfect machine and has minor flaws, that allows the company some room to grow and evolve. For now, we don't have much to complain about the Bernina Q20 but a lot of praise for it.
Recommended Reading: