ENTER TO WIN A $75 AMAZON GIFT CARD FROM TEACHYOUTOSEW.COM!
It's time for another Teach You To Sew Giveaway Contest – just in time for buying some really cool stuff for spring break! And now the contest only runs for 2 weeks, so hurry and complete as many entries as possible daily!
It's time for another Teach You To Sew giveaway contest, and I know you must be eager to win a $75 Amazon gift card to spend on anything you like-fabric, sewing supplies, or even a new sewing machine or serger!
I'm Joleen Washington and I love to sew and quilt. I collect hand-sewn quilts and display them in my office for all to enjoy and appreciate the fine details of hand stitching. Each quilt tells a story about family and the love that went into its creation.
I started this site to help others discover the pleasure in creation – whether it be a quilt, a headscarf, baby clothes, or mending a beloved shirt or toy.
HOW DO I ENTER THE TEACH YOU TO SEW GIVEAWAY CONTEST?
There are a few different ways to participate in our Teach You To Sew Giveaway Contest. To improve your chances, make sure you submit as many entries as possible. You can even enter daily in some categories.
One winner, Kelly Tupik, entered 139 times and won an Amazon Gift Card in October.
As the contest progresses, we'll be introducing more ways to participate, so keep checking back.
Our prizes change each giveaway, so be sure and drop your email so you don't miss out when we start another giveaway.
As always, the best way to increase your chances is to participate every day and to share the content with your friends using the button.
Each time someone enters using your link, you'll get 3 free entries.
WHERE IS THE FORM FOR THE TEACH YOU TO SEW GIVEAWAY CONTEST?
To enter, just follow the arrow. Be sure to confirm your email in order to be eligible for the drawing on March 22, 2023.
The winner will be announced here on this page on March 22, 2023.
Good luck to everyone!
NEW ENTRY
Want the weekly Teach You To Sew Private Group Secret Word? Members are eligible for special prizes during the month of the contest. All you have to do is become a friend on Facebook. If you want me to friend you, make sure your friend settings are set to accept anyone. Once you are a member, check my Facebook page for the secret word each week.
And The Winner Is……
Natalie Yarbrough won our March $75 Amazon Gift Card!
Katheleen Cannella is the Facebook winner of our $25 Teach You to Sew Private Group.
To learn about our next giveaway, be sure and sign up for our newsletter.
NEXT GIVEAWAY STARTS IN MARCH SO WATCH FOR YOUR NEWSLETTER ANNOUNCEMENT
Here is the list of our previous winners.
Kelly Tupik September 30, 2021
MaryAnn Smith June 3, 2021
Carolyn Daley November 30, 2021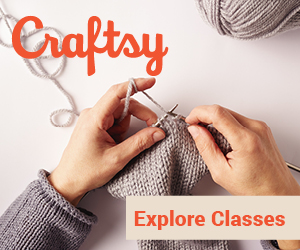 Brad Marquis January 3, 2022
Adrian Del Angel April 1, 2022
Jo Burkham June 1, 2022
Michael Beeton July 1, 2022
Pastor Sam O'Donnell, July 29
Mary Moore, August 15, 2022
Shirley Bryant, October 6, 2022
Mary Kocher, October 6, 2022
Shenoa Carroll-Bradd November 11, 2022
Beverly Denise Dennis , November 11, 2022
George Judd, December 15, 2022
Diane Kaufmann, December 15, 2022
Steven Pomper, January 25, 2023
Diane Eral, January 25, 2023
Linzie Collins, February 22, 2023
Carolyn Barnett, February 22, 2023