When you are looking for a sewing machine for projects involving fleece, it is important to get a machine that is
heavy duty
enough to handle this material. It is also important to find a machine that can properly feed the material without snagging, bunching or pulling. This buying guide contains sewing machines which have all the features needed to handle fleece at a range of prices.
Best Sewing Machines for Fleece
Here are our fleece sewing machine reviews.
The Singer 7258 model has all the features necessary to get great results on projects with fleece every time. The length, width and tension of the stitches are customizable to get the perfect stitch for creating even seams on fleece. It also features a six part feeding system to help feed fleece into the machine without it stretching or pulling.
Built-in needle threader
LED light to illuminate work area
Easy stitch selection on the LCD screen
Check Today's Price on Amazon
The Singer Simple 3232 has a range of features which make it easy to work on all of your fleece projects. It has a free arm option which makes it possible to access hems, collars and other hard to reach areas, making this machine a great choice for creating fleece garments. It also features a high presser foot lift to accommodate bulky fabrics such as fleece, and can even sew multiple layers.
Portable, but with a sturdy metal frame
Automatic needle threader
Sewing speed of up to 750 stitches per minute
Check Today's Price on Amazon
The Janome Magnolia 7318 model has features, such as a top loading bobbin system, which make it easy to set up and use. Its five piece feed dog system allows for precise control of fabric as it moves through the machine without bunching or stretching, which makes it ideal for working with materials such as fleece. Stitch length can be adjusted to meet the needs of a particular project.
Top loading jam proof bobbin system
5-piece feed dog system for precision fabric control
Carrying handle
Check Today's Price on Amazon
The Janome JW8100 model is a versatile sewing machine with a wide range of functions for work on projects involving fleece. 100 built-in stitch patterns allow the sewer to add decorative touches to a variety of projects. An extra-wide extension table is included to make it easy to work with bulky projects, such as fleece blankets or garments.
Easy threading, top drop-in bobbin system
Seven piece feed dog system
Memorized needle up/down function
Check Today's Price on Amazon
The Juki HZL-F300 is a workhorse machine with a variety of features that make it ideal for projects involving fleece. It has a free motion sewing option, which makes it easy to work on collars, hems, and other hard to reach areas when making garments out of fleece. Box feed technology allows fleece to be fed into the machine without threading or bunching.
Free motion sewing option
Box feed technology
Sewing speed of up to 900 stitches per minute
Check Today's Price on Amazon
Fleece Sewing Machine Buying Guide
When purchasing a sewing machine to work on fleece projects, there are several important factors to consider. Using this buying guide, you can find the perfect sewing machine for working with fleece that meets your budget and your level of experience. You will be able to find a machine with all of the necessary features to work with fleece, without sacrificing the flexibility of having multiple stitch patterns and the convenience of an automatic needle threader or easy to load bobbin system.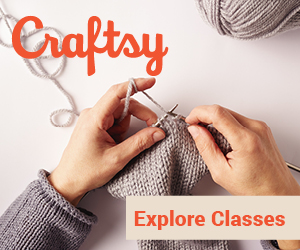 One important feature in a sewing machine for working with fleece is for the machine to have a sturdy enough construction to handle heavy weight materials. A metal interior frame is helpful for this. Some of the machines in this buying guide have a metal interior frame but are still light-weight enough to be portable.
Many sewers want to make garments out of fleece and there are several features to look for in a sewing machine that will facilitate this. A free arm is helpful in reaching hard to access areas such as hems, sleeves, and collars. A free motion sewing option is also a nice feature to have for sewers who wish to personalize or add decorative touches to their projects.
Proper feeding of material is an essential feature in a sewing machine for working with fleece. Box feed technology is helpful in feeding heavy duty materials, as it helps the presser foot work with the feed dogs to smoothly move fabric through the machine without pulling or bunching. A five or seven piece feed dog system is also helpful for precise feeding of fleece.
An optional extension table is another good feature to look for when you want to complete projects involving fleece. This creates a wider work area, which is helpful for creating projects such as blankets or robes which are bulky and may involve multiple layers.