June 05, 2023
When in the market for an affordable, new sewing machine, you may not have the budget for an industrial or professional level machine. That doesn't mean, however, that you have to compromise on quality in order to find a great professional quality machine! Many manufacturers make quality economical sewing machines with the features sewers are looking for at price points that won't break the bank.
The buyer needs to be careful, though, because there are many machines out there for under $200, but they are not all quality machines rated highly by their users. This buying guide will help you find the perfect machine to meet your needs without breaking your budget.
If you're a newbie, it's not necessarily the best idea to get the cheapest sewing machine you can find. Cheap sewing machines do not usually last and you will quickly need to purchase a more affordable reliable machine. On slightly more expensive machines, there are several really wonderful features that can make your life a lot easier. For example, a one-step automatic buttonhole! Here are a few things to think about before you go out and find your new sewing best friend.
1. Sewing Machines: Full-Size vs. Miniature
A compact sewing machine will be substantially less expensive and handle basic stitching jobs perfectly if you plan to travel exclusively and only require extremely basic functionality.
However, if you want to sew more frequently and have greater functionality, a full-size sewing machine is the way to go. Even if it costs more, the extra money will be well worth it.
2. Mechanical vs. Computerized
Sewing machines with computers have a lot more features, but they're also a lot more expensive!
You sew with a foot pedal and change stitches, length, and width with dials on mechanical sewing machines. You can typically sew with buttons on a computerized machine and pick your stitch parameters using an LCD screen. You may even customize and store stitch designs on some computerized machines.
3. Presser Feet Included
When you stitch, presser feet keep the fabric in place.
A universal zigzag foot is included with all sewing machines, allowing you to create a straight or zigzag stitch. For most tasks, this will suffice.
Having extra sewing feet, on the other hand, can make some tasks easier. Buttonhole and button-sewing feet are useful for sewing buttons into clothes, while zipper feet make sewing zippers easier. More presser feet, such as a quilting foot, walking foot, overcasting foot, blind hem foot, or narrow hem foot, can also increase your stitching options for your sewing projects.
While it's ideal to buy a sewing machine that comes with the feet you want, most machines can be upgraded with additional presser feet.
4. Buttonholes and Stitches
Consider how many built-in stitches you want and what types of stitches you desire.
Is a straight stitch all you need? Then there's no need to spend a lot of money on a machine with a lot of stitches.
There's no point to buy a sewing machine with an automatic one-step buttonhole stitch if you never plan to sew on buttons.
4. Needle Threader (Automatic)
The most basic sewing machines lack this feature, but a machine with an automatic needle threader can be had for as little as $10 extra.
This needle threader has a little lever and hook around which you loop the thread. The thread passes through the eye of the needle with a flick of the lever. If you have poor near eyesight or have trouble with unsteady hands, this function will come in handy! (If you have weak vision, look for an LED light!)
Best Affordable Sewing Machines
Here are the best cheap sewing machines you can buy.
The Brother CS7000i model is my top pick and a great affordable computerized tailoring machine packed with features at an affordable price. It comes programmed with 70 stitch patterns, including utility, quilting, decorative, and heirloom stitches for use in a wide variety of tailoring projects. It has the capability to switch to a free arm and also has a drop feed, which makes it suitable for work on hard-to-access areas such as cuffs, and quilting projects as well.
Check Today's Price on Amazon
The Singer Heavy Duty 4411 model provides powerful stitching at a great price. The adjustable needle position and presser foot make the placement of zippers and decorative touches like cording simple. Stitch length is adjustable for projects such as basting and applique. This is my second choice and one of the best sewing machines available for the price.
Adjustable needle position
Presser foot is adjustable to accommodate a variety of materials
Includes basic and decorative stitches
Check Today's Price on Amazon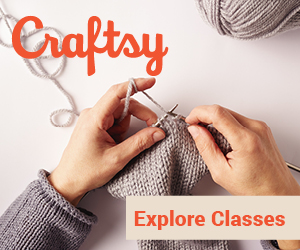 The Brother XM2701 model is a lightweight, yet powerful affordable sewing machine at a great price. It comes programmed with 27 stitch patterns, including a one-step, auto-sized buttonhole function. It has a free arm, which makes it suitable for a variety of projects, from beginner to advanced.
Automatic needle threader and drop-in top bobbin
Versatile free arm
25 year limited warranty
Ease of use
Check Today's Price on Amazon
The Singer Start 1304 is a great affordable budget machine for beginners to experienced sewers that will work for many basic projects. It comes programmed with six stitch patterns, including zig-zag, blind hem, or scallop stitch. The extension table can be removed to expose the free arm, which is perfect for use in free sewing and on quilting projects.
Heavy-duty metal frame
Stainless steel bedplate for improved fabric feed
4-step buttonhole
Check Today's Price on Amazon
The Brother Project Runway CS5055PRW model includes a wide variety of features at a great price. It is easy to select one of the many 50 built-in stitches using the convenient LCD screen. The feed system allows for work on a wide range of materials, from silks to denim, with precision and professional results.
Automatic needle threader and top drop-in bobbin
LCD screen
25 year limited warranty