Many glues which are perfect for adhering fabric to plastic can be a vital tool for the craft room, but can also be useful for a wide variety of other applications. Many of these adhesives can be used around the house, but some are waterproof, so they can even be used outdoors. While most glues dry strong, some glues offer an industrial grade bond.
Best Glue for Fabric to Plastic
Here are our fabric to plastic glue reviews
E6000 is one of those glues that can be used for a ton of different projects. It's a vital tool to have in any home or any craft room. E6000 bonds many different materials including fabric, plastic, wood, metal, glass, cement, rubber, vinyl, leather, and more.
Dries clear
Versatile and flexible
Extremely strong, tough bond
Check Today's Price on Amazon
This adhesive is a vital tool for any household. It bonds a wide variety of surfaces, including fabric and plastics and has a wide range of uses. The adhesive is great for repairs around the house or for repairing things like vinyl upholstery, inflatable mattresses, raincoats, and more.
Dries clear
The adhesive is waterproof, so it can be used indoors or outdoors
Bonds to paper, plastic, leather, fabric, wood, rubber, and more
Check Today's Price on Amazon
This spray adhesive can be used for many different materials including both fabrics and plastic. Spray adhesives are great as a time saver, but they are not the best for small, precise projects. They are used best on larger scale projects where applying other adhesives would be frustrating and slow going.
Bonds quickly and can be used for either a temporary or permanent bond
Adhesive is waterproof and remains flexible after it dries
Dries clear and will not stain
Check Today's Price on Amazon
Spray adhesives can be a popular choice for many different projects and applications. Not only are they fast and generally easy to apply, they bond well and many are industrial strength and can be used for projects both inside and outside the house. This spray adhesive gives an industrial strength bond and has a fast tack so you don't have to wait long for it to set. The glue will not soak into items and will not get yellow with age.
Bonds in 15-30 seconds
Items can be repositioned before the adhesive dries
Can be used on fabric, plastic, foam, wood, metal, paper, leather, and more
Check Today's Price on Amazon
Scotch Super 77 is an adhesive spray that can be used for a broad range of applications. The adhesive is versatile and dries fast. It can be used for many different materials including fabric, plastic, metal, wood, paper, cardboard, foam, and more.
Has a fast tack
Glue is designed not to soak into materials
Glue bonds strong and stays durable over time
Check Today's Price on Amazon
Glue for Fabric to Plastic Buying Guide
There are so many uses for glues that will adhere fabric to plastic. Glues are no longer for the craft or sewing room, but can be used in industrial, automotive, and household settings as well. Many glues bond with an industrial hold. They will hold up well through the years, but they might also surprise you with the power of their hold and all the many jobs they can do.
Spray Glues
Spray glues can make life, and some projects, far easier than traditional tubes of glue. Spray glues can cover a large surface area in almost no time at all. It's important to remember that these glues can sometimes be flammable, and you should always apply them in a well ventilated area and wear appropriate protective equipment if required.
Versatility
The glues on this list are all quite budget friendly. Even a small tube goes a long way. These glues are all so versatile that they can be used for quite a wide range of projects, so any extra will likely very quickly get used up. It's actually surprising how many different projects and materials these glues will bond to. They might just become one of your favorite household tools.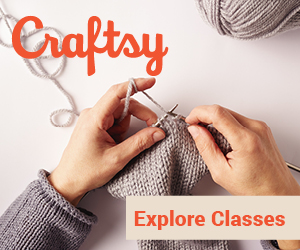 Recommended Reading: