Are you searching online for the Top 5 Kangaroo Sewing Cabinets Review? If you have been sewing for a long time on kitchen tables or study desks, you might be thinking of getting yourself a sewing cabinet. As Kangaroo cabinets are the best in the market, they'll be an excellent buy for you.
There are plenty of options for Kangaroo sewing cabinets online. So, you might be overwhelmed or confused while trying to pick one. It would be best if you made sure that the features, price tag, and size of the sewing cabinet suit your pocket as well as your residence.
Don't worry, as we're here to help! In this post, we'll review the best Kangaroo sewing cabinets to ease your search process. There's a buyer's guide included in the post to help you make the right choice for your dream sewing cabinet.
Best Kangaroo Sewing Cabinets
Wondering about which Kangaroo Sewing cabinet to buy? Below is our Top 5 Kangaroo Sewing Cabinets Review, which will help you zero in on the cabinet of your choice. All these high-quality machines come with a Lifetime limited warranty by Kangaroo, which ensures their standard.
Let's begin!
Check Today's Price on SewingMachinesPlus
Are you looking for a sewing cabinet that has ample space for your sewing machine, fabrics, serger, and other accessories? Then the Kangaroo Wallaby II Sewing Cabinet will be perfect for you. It makes sure that you spend more time sewing and less organizing stuff due to lack of space.
You can easily fit the sewing machine on the lift while keeping the serger or a felting machine to its left. The cabinet also has room for another sewing machine if you need it. Furthermore, you get three shelves with 33 spool holders, a door tray, and a large drawer to keep everything stored neatly.
After you've sewn, you can store your sewing machine, serger, fabrics, spools, and other stuff by closing the cabinet's doors and locking them. This facility safeguards your sewing equipment leaving you worry-free!
Features
Pros
Durable design with industrial casters for better portability and stability

Lift opening handles sewing machines up to 55lbs

Can work with custom machine inserts increasing its convenience

Modern storage space and work area to keep all your accessories within an arm's reach
Cons
The sewing cabinet's price is on the higher side
Check Today's Price on SewingMachinesPlus
This cabinet is excellent for large projects and can easily fit into any room where you want to set up your sewing workspace. Even if you have a heavy sewing machine, the cabinet can handle it with ease.
The Kangaroo is a suitable cabinet for users who don't want to worry about storing their machines. Unlike other sewing cabinets where you can close the doors and leaves, this cabinet leaves your sewing device visible on the lifter platform.
There's a quilt leaf behind the cabinet, which can fold up or down and will help you expand your workspace. It prevents large fabrics from falling on the floor. While the Kangaroo is the main sewing cabinet, Joey comes along to increase the entire unit's storage space.
The Joey offers you three additional drawers for storing all your sewing equipment. If you need more storage space, you can buy other Joey units. This unit makes the cabinet look better and, it comes with two finishes – Teak & Ash White.
Features
Kangaroo has a three-position hydraulic lift for moving your machine into free-arm, flatbed, and storage positions

The removable panel lets you use the knee lifter

The Joey has three spacious drawers and fits into the Kangaroo cabinet

Its locking casters offer durability and portability
Pros
Sturdy structure designed for maximum portability

Easy to maintain and assemble

Very compact design and can fit into any workspace

You get an optional custom machine insert for your convenience
Cons
A little expensive than most sewing cabinets
Check Today's Price on SewingMachinesPlus
The Kangaroo II sewing cabinet is made for those planning to work on big sewing projects. Offering you ample space to work on projects involving large fabric such as bedcovers and blankets, this sewing machine allows you to customize it at your convenience.
If you want more space than what's offered, you can use the dual hydraulic lift, which converts the cabinet into a larger workspace. You get support from both sides due to this functionality, which is made of a gas strut mechanism.
Like the other models on our list, you can move your sewing machine into a flatbed, free arm, and storage position. Furthermore, you have the additional quilt leaf behind the sewing cabinet to support you while sewing lengthy fabrics. It also expands your workspace for comfortable sewing.
That's not all! You get an additional cover for the cabinet's left drawer, enabling you to utilize the unit to the fullest.
Features
Pros
High stability and portability offered by locking casters

A removable cover safeguards your sewing machine when it's in the storage position

The quilt leaf offers extra space while working with large clothing

Ergonomic design for maximum comfort
Cons
Due to lack of doors, your sewing machine is left exposed, which might be inconvenient for some users
Check Today's Price on SewingMachinesPlus
Are you interested in a small but powerful sewing cabinet that has ample storage? Then you'll love the Kiwi Storage Cabinet by Kangaroo. It is one of the newest products of Kangaroo and has been making its rounds for quite some time due to its size and utility.
So, what is so special about the Kiwi sewing cabinet? Well, it's a multi-functional sewing cabinet designed for storage, cutting, and ironing purposes. You can easily cut fabrics and iron them as well. It comes with an in-built ironing board which is completely removable, making it more flexible.
You can call this sewing cabinet a pocket-size powerhouse! Along with various useful features, the cabinet stands out because of its small size and compact design. You can easily place it in any room of your house or wherever you'd like to start sewing. It's ideal for small spaces and apartments.
Features
In-built removable ironing board

One large drawer for keeping the iron, two thread drawers, and one smaller drawer

It comes with a 17 3/8″ x 11 3/8″ cutting mat

It has five locking casters
Pros
Modern designs make it a good fit for any room

Rigid locking casters enable you to move it anywhere easily

Four spacious drawers to store all your sewing accessories, including the iron

It is a very budget-friendly option for everyone
Cons
Check Today's Price on SewingMachinesPlus
The Emu sewing cabinet by Kangaroo has a unique name along with a modern design. It is available in sleek white and can instantly lift any workspace or sewing room. Place it along the wall or put it right at the center of your sewing space.
Its minimalistic design and portability make it easy for you to move it around the house. Although portable, this sewing machine is quite sturdy. It can handle a sewing machine of up to 55lbs in weight. Moreover, the adjustable airlift can move your device into a flatbed, free arm, and storage position.
What's more? After you're done working for the day, shut the cabinet doors, lower the leaves, and position the cover over the sewing machine to conceal your project neatly.
Features
Five drawers and five adjustable shelves on the opposite side of sewing well

Adjustable airlift for moving the sewing machine

Locking casters

Two side leaves
Pros
Industrial casters offer outstanding durability and movability

Two additional side leaves to expand your workspace

It comes with easy to follow instructions for assembling it

The platform design is capable of supporting a 55-pound sewing machine with ease
Cons
No partitions or enough storage space within the cabinet to store sewing equipment
Top 5 Kangaroo Sewing Cabinets Review: Buyer's Guide
Whether you are a beginner in sewing or a seasoned sewing enthusiast, you need a dedicated place for your craft. That's why a sewing cabinet is essential for organizing and storing all your sewing supplies. However, there are certain factors you need to keep in mind before buying a sewing cabinet.
Below is our buying guide that'll help you narrow down the most suitable sewing cabinet for you from our best selections.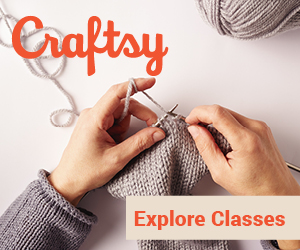 Durability
Unlike a study desk or a computer table, a sewing cabinet needs to be extremely sturdy. The cabinet must be strong enough to balance the weight of the sewing machine. It also has to durable to withstand your device's sudden jolts when it's operating at high speed.
The durability also ensures that the cabinet's joinery does not loosen up when the machine makes it sway.
Cabinet Surface Area
Your cabinet must have a spacious tabletop so that it can house your sewing machine and other accessories easily. Its surface area must offer you room for ironing, cutting, basting, and pinning. Moreover, if you like working with all your fabrics, designing notebooks, laptops, and sewing materials spread out on the table, you'll need a wide surface area.
Storage Space
You might like some sewing cabinets which have lots of vacant space underneath them. But if you have an unfinished sewing project, along with thread collection and lots of loose fabric, you need a place to store them properly.
So, it is best to get a sewing cabinet with ample storage space in the form of drawers and partitions. It will also keep your tabletop clean and clutter-free. On the other hand, if you don't want a sewing cabinet with lots of storage space, you need to find alternative locations to store your sewing accessories.
Functionality
You can check if the sewing cabinet has adjustable legs or an attachable/ detachable dropleaf. Other functionalities which you can focus on are adjustable shelves, customizable table height, and a dropleaf which you can fold to the cabinet's sidewall. You can also look for sliding shelves that offer you more storage space.
Another great feature you'll find in high-end sewing cabinets is a pneumatic lift. It allows you to bring the sewing machine from its storage space to the cabinet's tabletop, with just a button press.
Portability
Nobody wants a huge and chunky sewing cabinet that they can't even move by themselves. So, always look for a portable sewing cabinet that has smooth-rolling casters and a locking mechanism. It will allow you to move the cabinet from one room to another without anybody's help.
A massive benefit of getting a portable sewing cabinet is you don't have to designate a space for sewing at home. You can set up shop wherever you move your cabinet.
Assembly
Many sewing cabinets will need you to assemble them by yourself. If the process is tricky, it can be frustrating at times. So, check whether the cabinet comes with an assembly manual with easy-to-follow instructions.
Even if you need someone else's help, the table must be assembled within 2 hours.
You have to ensure that the table is made of quality components that you can put together quickly and don't fall apart within a few weeks.
Cabinet Ergonomics
The cabinet's tabletop must have enough room to stretch your arms while working. Another ergonomic factor you have to consider is legroom. There must be adequate space under the cabinet so you can move your legs and stay comfortable.
That's why most customers prefer sewing cabinets that have adjustable heights rather than fixed-height cabinets.
Frequently Asked Questions
Do you still have questions or doubts about sewing cabinets? Below are some of the most frequently asked questions that will help you pick the perfect cabinet.
1. Why Do You Need A Special Table Or Cabinet For Your Sewing Machine?
If you are serious about sewing and want to create beautiful sewed fabrics, you'll need a proper workstation. As no workspace is complete without a desk, you have to get yourself a sewing cabinet.
You may keep all your sewing accessories in baskets, boxes, or other small tables. However, these places tend to get disorganized when you keep on piling stuff over them. A sewing cabinet can help you store all these materials properly and make space for additional materials.
Another benefit of getting a sewing cabinet is flexibility. Do you spend most of your sewing hours on the dining or study table? You can free up these spaces when you have a sewing cabinet. The cabinet offers you the flexibility to move your workspace anywhere you want, without any other table.
Plus, you can keep pesky kids or pets away from your sewing materials, as you can store them safely in your cabinet.
2. How To Take Care Of Your Sewing Cabinet?
To keep your sewing cabinet intact for years, you need to maintain it regularly. Start with the care instructions given with the sewing cabinet. You can look online or ask the retailer about any specifics on maintaining the product.
If your sewing cabinet is made of hardwood, use furniture polishing or cleaning liquid suitable for cleaning hardwood surfaces. Even if the cabinet is made of laminate, never use any harsh liquid cleaners to avoid damaging the surface.
Another way to maintain your sewing cabinet is by keeping the tabletop light. Avoid overloading it with a heavy sewing machine which it can't handle. That's why it's essential to keep in mind your sewing machine's weight while buying a cabinet. It can distort your sewing cabinet.
Such a distorted or damaged cabinet can cause problems while measuring and opening/ closing the cabinet's doors.
3. What's The Ideal Size For A Sewing Cabinet?
To determine the perfect size of a sewing cabinet, you need to look at what type of materials you sew. If you sew large gowns or quilts, you'll need a sewing cabinet that has lots of space on top so that you can lay out your fabric correctly.
If you sew smaller items such as purses and kid's sweaters, you won't need so much space. A medium-sized cabinet will be enough. However, for women's garments, the cabinet must have been spacious and compact at the same time.
Having a spacious cabinet of about 38 square feet prevents your fabric from hanging from the table. It can be challenging to sew appropriately in such situations. So, having an extension behind the sewing machine will be a handy sewing cabinet feature.
However, you can also go for sewing cabinets which are around 6 square feet. It all depends upon the types of projects you work on and the amount of space in your sewing room.
Recommended Reading: