The Bernina 740 sewing machine is one of the best products in the Bernina 7 series. It is packed with amazing features that will make your sewing process more straightforward and take your craft to another level. If you're thinking of replacing your current sewing machine, you have to check this out.
As it has an array of exciting functionalities such as automatic pressure foot and thread tension, the device can be a fantastic gift to anyone who's entering the world of sewing. Read on to know more about the unique features that make it one of the top sewing machines currently available.
Check Today's Price on SewingMachinesPlus
Apart from the features that help you create beautiful garments and fabrics, Bernina 740 comes from one of the world's most prestigious sewing machine manufacturers.
Are you looking for exporting or importing some new stitch patterns? The machine has a USB functionality that lets you store combinations and stitches with ease. The best part is you can change all of the settings whenever you want, without any hassles.
The machine comes with an advanced user interface that sets it apart from the rest. You get a sewing consultant and in-built tutorials about the device's functionalities. So, whenever you come up with a question, search these guides and get instant support right from the screen.
The user interface also lets you control the other functionalities easily. Saving stitch patterns, selecting stitch styles, connecting the machine with a USB, and starting or stopping the device, everything is user-friendly with the Bernina 740 sewing machine.
Special Bernina Hook
Bernina 740 sewing machine is one of the earliest models to have the company's trademark innovation – the Bernina Hook. A driver lets the hook stay in place and does not make much noise while you work.
Using this feature, you can effortlessly sew fabrics up to 9 mm wide. As the device has a speed of 1,000 stitches per minute, creating complicated patterns will be a breeze. Besides that, there's a large bobbin that can support 70% more thread than regular bobbins.
These two solid features help save you a lot of time and effort while letting your creative juices flow. It also enables you to sew for long hours at a stretch without compromising with accuracy.
Extended Free Arm
If you're interested in working on bigger sewing projects such as a bed sheet or a blanket, you will need more space to work. Many users feel cramped while working on large fabrics as there isn't enough space on their sewing machines.
The Bernina 740 sewing machine has an extended free arm that offers you 10 in. additional space on the needle's right side. It will give you plenty of room for large fabrics. You'll enjoy greater comfort while sewing and develop better ideas for new projects!
Extra space also allows you to complete small sewing jobs such as placing zippers and buttons. As you learn the tricks of the trade, you can upgrade your sewing machine with optional accessories. You can use the Bernina Stitch Regulator that offers you high-quality stitches even at high speed.
Dual Feed
Another excellent feature of the Bernina 740 sewing machine is the dual feed. It is included in the device to handle difficult fabrics or heavy materials. The dual feed offers outstanding fabric feed and enhanced visibility when you're sewing.
After you are done with the day's work, put the dual feed away by tucking it inside the machine. It's convenient, easy, and works like a charm.
Advanced Pressure Foot
The device has an automatic pressure foot that automatically gets down when you start sewing. So, at the beginning of the seam, the pressure foot is lowered. The thread cuts itself automatically when by the time you reach the end of the seam.
You also get an extension table with the model for working comfortably on wider fabrics.
Bernina 740 Pros
A user-friendly LCD screen with pre-loaded tutorials and a sewing consultant to address all your problems.

Free arm offers you lots of additional space to effortlessly work on large projects.

800 stitch patterns, 200 decorative stitches, 23 quilting stitches, a semi-automatic needle threader, adjustable pressure foot, and other features for an outstanding sewing experience.

Easily import or export stitching patterns via the in-built USB interface.

Durable design.
Bernina 740 Cons
It weighs 14 kg, so it is heavy to carry around.
Bernina 740 Performance
Looks and features aren't all for a sewing machine. What makes a device stand out is its performance over the years. Let's focus on the performance aspects of the Bernina 740 sewing machine in this section.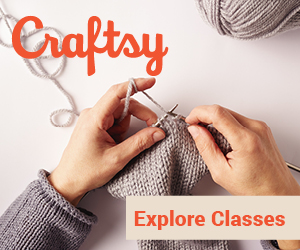 Time-Saving Features
An ideal sewing machine will help you craft beautiful designs and assist you in doing them quickly. Thankfully, your Bernina 740 has some amazing automatic features for fast and efficient sewing.
The semi-automatic threader, adjustable pressure foot, and automatic thread cutting at the end of the seam – all these features will let you save a ton of time. So, with Bernina 740, you can spend more of your time honing your skills!
Accuracy
Bernina 740 is a device that has the capability to offer you the perfect stitches most of the time. As you can easily alter stitch length, width and adjust the needle position at your convenience, your designs get better and more accurate.
The device has an adaptive thread tension that makes all this possible. Furthermore, Bernina 740 easily remembers all your settings, so you don't have to modify them every time you start sewing.
Efficient And Quiet
The Bernina 740 has a sewing hook that handles up to 1,000 stitches per minute with fantastic efficiency. It also makes the device perfect for working on slightly complicated projects. You can work on it for long hours seamlessly, whether it's sewing or embroidery.
The best part? It's a quiet machine despite having a powerful motor and super-fast stitching hook. So, no more complaints from family members or neighbors for being noisy! You can stitch all you want without worrying.
Ease of Use
The Bernina 740 is a very user-friendly device that will suit all seasoned and inexperienced sewists out there. It has an easy-to-use interface with pre-loaded tutorials to use the device. Plus, the buttons, controls, and all other functionalities are pretty simple to understand.
If you're a trainer teaching the art of dressmaking to a newbie, this can be an excellent machine to use. You can also gift this machine to someone enthusiastic about learning to sew.
How Does The Bernina 740 Handle Competition?
Are you impressed with Bernina 740 and its features? You might now wonder how it stands against all other sewing machines. In this section, we'll focus on how it sets itself apart from other brands.
It comes with an advanced sewing assistant to guide you, which you won't find so easily on most devices.

You need to modify the settings of most devices regularly. With the Bernina 740, all your settings are saved, and you don't have to go through that hassle daily.

The device handles all types of fabrics with ease and increases your precision while stitching.

It offers you a larger workspace to create outstanding fabrics easily.

The number of pre-loaded stitching patterns is more than in most computerized sewing machines you'll find.
Why Should You Buy Bernina 740 Sewing Machine?
So, why should you go for this sewing machine and ditch the others? Let's find out why Bernina 740 will be an excellent purchase for any user.
It comes with loads of in-built and quilting stitch patterns to work on almost any fabric.

Efficient and noiseless device.

World-class features and functionalities at a decent price point.

The extended free arm provides a lot of additional room for working on projects with wide fabrics.

Advanced stitch regulator and automatic threader enhance the quality of sewing while achieving more accurate results each time.
Our Recommendations
With so many options at your disposal, the Bernina 740 sewing machine is going to be worth your every penny. Moreover, it gives you the freedom to work on almost any fabric type, as the machine's range of automatic controls will handle it all.
Recommended Reading: