Not everyone has the time for sewing, or the supplies on hand. Clothing tears, rips, patches, or generally mending can just sit around, waiting to get done. There are some great fabric glues on the market that replace the need for sewing. These glues, when applied to
fabrics
, will hold up just as well as stitches, if not better. Another popular feature is that these
fabric glues
all dry water resistant or waterproof so that clothing can be washed and dried normally, just like before.
Best Fabric Glues for Clothes
Here are our fabric glues for clothes reviews.
Tear Mender is great for fixing clothing. The adhesive is non-toxic and water based. As a huge bonus, it won't stick to skin and can be easily rubbed off if contact is made. Tear Mender is an amazing product to use on clothing, but it can be used on many other fabrics and materials, both indoors and outdoors.
Cures on its own and creates an instant bond within three minutes that is incredible durable and will stand up to wearing
Can be washed within fifteen minutes of application and remains soft and pliable over time
Water based formula made from natural latex
Check Today's Price on Amazon
This glue is incredible versatile and is great for clothing repairs, but also for clothing sewing projects, as well as a large variety of other craft projects. The bond, once dry, is permanent and washable. The glue is great for mending torn seams or hems, but is also perfect for applying trims. Amazingly, the glue can also be used on leathers, canvas, lace, ribbon, felt, wood, and more!
Will not stain fabric and once it is applied, it remains flexible and durable
Dries very quickly
The glue is acid free and once dry, items can be laundered regularly
Check Today's Price on Amazon
Aleene's Fabric Fusion creates a strong, permanent, and durable bond between fabrics, but can also be used with many other materials. Like most glues, after it dries, it remains flexible and is able to be washed, but unlike other glues, items can be dry cleaned. The glue dries clear once it is applied.
Non-toxic and cleans easily with soap and water before the glue is dry
Adheres to a wide variety of fabrics including leather and jersey
Works great with clothing and can be used with other materials and for other fabrics around the house, making it a great, economical choice
Check Today's Price on Amazon
Dritz Liquid Stitch is the perfect alternative to sewing. The adhesive is non-toxic and is perfect for use on existing clothing, or clothing that is being sewn. The glue is great for use on hems, zippers, applying patches, and appliques. The adhesive cures on its own and is dry after thirty minutes. Until the glue dries, it is water soluble for easy clean up on skin or even on the item it is applied to.
Once the glue has dried, items can be laundered, but it is best to wait a full day after applying before washing
The glue is permanent and is durable
While this glue works great with most types of fabrics and clothing, it can also be used for a variety of crafts and other projects
Check Today's Price on Amazon
E6000 Industrial Strength Adhesive is a great choice for clothing repair, but also for many other crafting and around the house projects, making it a great all around choice for glue. The glue is exceptional in that it binds fabrics like leather and vinyl as well, while other glues will not work on these fabrics or remain durable over time.
Resistant to heat and water once it is dry, so fabrics can be laundered regularly
Dries clear
Glue stays flexible when dry and is extremely versatile when it comes to surfaces, materials, and products it can be applied to
Check Today's Price on Amazon
Fabric Glue for Clothes Buying Guide
Fabric glue is great to use for many reasons. Not only does it take the time and effort out of sewing- or save you the frustration of having to try if you don't have the skills- but it is also an economical way to help save money and reduce waste. Clothing that might have otherwise ended up being thrown away can be patched or repaired with fabric glue.
Ease of Use
Some fabric glues on the market can be harder to use and require a steep learning curve. Others require solutions or heat to set the glue. The glues on this list all set on their own (simply spread out as per the instructions and sometimes press the fabric together, but not all require pressing) and are fairly easy for beginners to use. All the glues listed above dry flexible and are able to be laundered after, which is a MUST for clothing.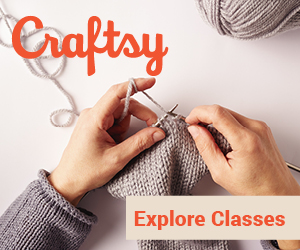 Economic Options
Fabric glue is a great way to save clothing that has rips, tears, or holes. Fabric glue is fairly inexpensive and generally, only a small amount will be needed to apply to a garment. Fabric glue is an economic choice for many other reasons. First, you won't have to replace ruined clothing and can continue wearing your favorites, even if they suffer damage. Second, fabric glue can be applied to other fabrics and projects around the house including accessories and accents which may be damaged, which also saves money. Some can even be applied to upholstery like chairs, couches, and window treatments. Left over fabric glue can also be used up for crafty projects, and of course can be used as a helpful tool when sewing your own clothing.
Recommended Reading: