Gluing down Velcro to fabric might seem a little bit strange, but the good news is that fabric glues and other glues can bond fast, and be extremely durable. Many glues are non-toxic and dry clear, which means they won't stain the fabric. Many glues stay flexible even after they are dry and hold up to washing, making them a quick and easy no-sew alternative.
Best Glues for Velcro to Fabric
Here are our glue for Velcro to fabric reviews.
Aleene's Super Fabric Adhesive bonds with an extremely tough hold. It is the kind of glue that really does hold up well and was designed for attaching heavy weight embellishments to fabric, but has so many more uses. The adhesive tube comes with a nozzle that makes applying the glue easy and precise.
Dries clear and will not yellow
The adhesive dries with a permanent bond, but it stays flexible after it dries
Able to be machine washed after 72 hours
Check Today's Price on Amazon
E6000 is consistently a great choice of adhesive when it comes to fabrics and a wide range of other materials. It adheres strongly to many different types of materials including fabric, but also works well with metals, wood, glass, leather, ceramic, plastic, and much more. It's truly one of those do it all glues that is going to extend to usage far beyond the craft room.
Able to washed and dried after the adhesive is fully dried
The adhesive gives an industrial strength bond which is extremely durable
Adhesive remains flexible long after it dries
Check Today's Price on Amazon
Aleene's Fabric Fusion Tape, like many of the other Aleene's fabric fusion adhesives, is a great product to use with many different types of fabrics. Aleene's adhesives are perfect for crafting, sewing projects, clothing fixes, and so much more. This tape is sticky on both sides. It is a strong, durable product which really holds up.
Able to be machine washed and dried
Fast and easy to apply and use
Bonds permanently
Check Today's Price on Amazon
Velcro is actually a brand name to describe a hook and loop fastener. Velcro makes many great products including this adhesive which can be used to glue Velcro to a wide variety of surfaces and materials, including fabric. The glue also works well with PVC, plastics, leather, and rubber.
Dries quickly, and bonds strong to give a durable hold
Stays flexible after the adhesive dries
Easy to use and apply
Check Today's Price on Amazon
Supplies glue is a great adhesive for all sorts of arts and craft projects. It works well with many different materials, including fabric. This glue bonds strong and is quite durable. It has no odor and it is non-toxic, which makes it a great choice for younger crafters.
Dries clear
Non-toxic formula
Easy to apply a controlled amount with the applicator on the bottle
Check Today's Price on Amazon
Glues for Velcro to Fabric Buying Guide
With many different glues and adhesives on the market, the type of project you are working on is really going to determine the type of glue that is going to work best for you. If you're gluing on Velcro for apparel that needs to be laundered regularly, then choose a glue that can hold up to washing and drying, or at the very least, machine washing. If you're going to be gluing Velcro to fabric for craft purposes, then choosing a water resistant glue might not be as important.
Fast and Easy Application
Sewing Velcro can be an incredibly tricky and sometimes frustrating process. Using a glue to apply Velcro to fabric is simple and easy. Many glues come with an applicator that makes the process even easier. The nozzle will be small and narrow, which means that you can be precise in your application of the glue, but it also means less mess and less waste.
Durable Bonds
You might question if glue can possibly be strong enough to hold up with Velcro and fabric, but it definitely can be if you choose the right one. Many glues, especially the ones on this list, bond extremely strong and they are going to hold up well. They are designed to take a lot of use and wearing. Some glues will adhere to different surfaces better than others, so be sure to choose the right glue for your product and follow the instructions for the strongest, most durable bond.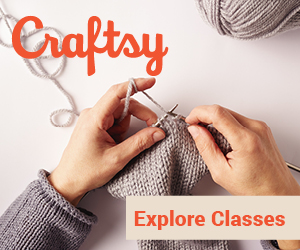 Recommended Reading: