The Elna Elnita EC60 is an excellent sewing machine that is well-loved by customers for various applications. Be it a seasoned sewist or a beginner, everybody loves sewing on the device. It's because this computerized machine speaks of utility and ease of use.
There are many features, such as the needle threader, which will save your time while sewing. This machine is designed for working on all types of projects, from delicate fabrics to trim heavy materials. If you're planning to buy this device or gift it to someone, take a closer look at its features here.
Any product from Elna comes with an assurance of premium quality and customer service. They design some of the best sewing machines in the market, which last for years. The Elnita EC60 is one such fine example of their craftsmanship.
Built-in Stitches
Every sewing enthusiast loves working on multiple fabrics and materials to hone their craft and spark creativity. Having pre-built stitches in the sewing machine saves them a lot of time and effort. So, modern sewing devices such as the EC60 have 60 in-built stitches for enhancing your sewing experience.
With the stitches, working on complicated or straightforward sewing projects just became easy. The device is also capable of handling heavy and lightweight fabric. Furthermore, it comes with a six one-step buttonhole maker. This feature enables you to craft flawless buttonholes with a single step.
Another great feature of the machine is its LCD screen and user-friendly controls. The navigation keys allow you to select the stitch type for the fabric. Moreover, you can quickly check it on the screen. Going through all the types of stitches is also super easy. The bright LED backlight makes the keys even more visible.
span style="font-weight: 400;">In this device, the maximum stitch width is 5 mm, and the full stitch length is 4 mm. You can adjust these settings by using the computerized display. The free motion and speed control are also helpful features you'll enjoy while sewing.
Putting the thread in the stitching needle is one of the trickiest and time-consuming tasks in sewing. However, there's no way to avoid it, and you have to do it at some point in time. Beginners aren't a fan of threading a needle, so they dream of a solution to this.
If you're a beginner, then your dreams are about to come true! The Elna Elnita EC60 comes with an in-built needle threader to make your life easy. How cool is that? The threader will easily glide the thread into your needle in no time.
Auto Declutch Bobbin Winder
This feature is quite handy while you're sewing. The auto declutch bobbin winder stops the needle from moving up and down when you're winding a bobbin. So, you can safely wind up the thread around the bobbin without having to shut the machine down manually.
Along with this, you also get an adjustable thread tension functionality. This feature allows you to tweak the tension of your stitching thread while you are sewing a fabric. It assists you in sewing better.
Adjustable Pressure Foot
Every sewist loves to have a pressure foot that he or she can easily adjust. The Elna Elnita EC60 offers you an adjustable pressure foot that will aid your sewing process when working on multiple layers of fabric or delicate material.
Using this feature, the fabric you're stitching can quickly go under the pressure foot.
Needle Up And Down And Reverse Button
Amongst the many exciting features of the device is the needle up/down button. It allows to start or pause the hand when it's in the down position. This feature eases the sewing process a little more.
You also get a reverse button in this sewing machine. This button is placed close to your hands and lets you reverse the direction of the sewing. It changes the sewing direction from forwards to backward. So the fabric will move towards you instead of away from you.
The machine also offers a locking stitch button which allows you to stop sewing after a specific number of stitches. It enables you to have better control over your sewing project.
Elna Elnita EC60 Pros
As the machine has a highly compact design and weighs only 12 lbs, you can easily carry it anywhere. You can take it for classes and even when you're traveling.

Six one-step buttonholes and 60 in-built stitches make the machine ideal for any stitching – whether it's lightweight satin or denim. Convenient for experienced sewists and beginners.

LCD screen, user-friendly controls, and the bright backlight make operating the sewing machine very comfortable.

Durable and high-quality design

Premium accessories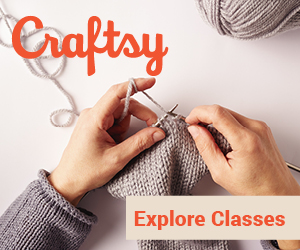 Elna Elnita EC60 Cons
The number of in-built stitches could have been more for increasing convenience.
Elna Elnita EC60 Sewing Machine Performance
The Elna Elnita EC60 is a popular choice among experienced sewists, beginners, and sewing enthusiasts. In this section, we will focus on the performance aspects that make it such an outstanding machine.
Ease of Use
There's no fun in having a sewing machine with lots of cool features but poor usability. A sewing machine must be easy to operate and understand. Thankfully, you're in the right hands with the Elna Elnita EC60! The device is fully computerized with straightforward controls and easy-to-use features.
Whether you want to adjust the stitch width, change the stitch type or position the needle correctly, the simple controls on the LCD screen will help you. The LCD allows sewists new to this field to learn at their pace and experiment with the fabric.
Design
Design is the first aspect of any device that catches your eye, right? The Elna Elnita EC60 doesn't lag in this department. It has an elegant and compact design with clear buttons and controls. Although very compact, the sewing machine is highly durable and will withstand regular usage.
As it has such a lightweight design, this is an excellent device for sewing classes. You can gift this to any sewing enthusiast who has started learning the art of dressmaking. Furthermore, you won't need much space to store it.
It has a beautiful pattern on it, which enhances its looks!
Efficiency
We all know that sewing is an art, and any art form takes time. What if your sewing machine reduces this time for you? That's what the Elna Elnita EC60 does. With an auto declutch bobbin winder, automatic needle threader, and loads of in-built stitches, the machine makes your sewing more efficient and fast.
These exciting features make life easier for you while sewing. You'll get more opportunities and time to explore the craft.
Smoothness
There was a time when sewists used to oil their sewing machines to prevent them from jamming. Thankfully, you don't have to bear any such hassles with the Elna Elnita EC60. It has a modern design that lets you sew clothes easily without jamming.
If any lint does get stuck inside your machine and jams it, you can use the lint brush offered with the machine's accessories to clean it out.
What Makes Elna Elnita EC60 Stand Out From Other Brands?
The Elna Elnita EC60 is a feature-rich device that's giving stiff competition to many other brands such as Brother and Heureux. Let's now look at what makes it stand out from the rest.
High-quality accessories, features, and excellent pre-loaded stitches. The accessories, in particular, are better than most devices.

A perfect combination of style and functionality

Along with a useful instruction book, it comes with an instruction sheet for quilting, which you won't find in most machines.

It has a dust cover and lint brush to keep it clean.
Why Must You Buy Elna Elnita EC60 Sewing Machine?
Now that you know all about the features and specifications of Elna Elnita EC60, it's time to get it for yourself. Here are some salient features of the machine which make it an excellent buy.
Being very compact, this is a portable sewing machine built for travel and people on the move.

If you love quilting, this machine has all the features to make it easier for you. Plus, you also get an exciting quilting guide.

Coming from such an excellent brand, Elna, you can count on the product quality and standard.

If you love sewing and have a bigger budget, this will prove to be a bang for your buck.
Our Recommendation
The Elna Elnita EC60 is a fantastic sewing machine if you're looking for functionality and durability. The variety of controls to enhance the sewing process makes it an excellent product for beginners.
Recommended Reading: