Leather and suede glue can often be used on many other fabrics and can sometimes even be used on rubber, wood, or paper. Leather glues tend to bond fast and dry extremely durable. Many are waterproof, which is great for items that are going to be worn outside. Some leather glues are even water based and non-toxic, which makes them great for crafters of all ages. Leather glues can be used to repair leather and suede items or they can also be used for crafting.
Best Glue for Leather and Fabric
Here are our glue for leather and fabric reviews:
Tear Mender is an amazing adhesive for bonding leather and fabric. The glue is a natural latex cement and will bond just about any type of material that the glue can penetrate through. It is extremely strong, dries fairly quickly, and dries water proof and wash proof.
Works on many types of fabrics and materials including leather, canvas, denim, and more
Dries flexible and will not flake or crack
Dries beige colored
Check Today's Price on Amazon
This water based adhesive is non-toxic and non-flammable. The adhesive will work well with leather, cloth, paper, and more. The glue is white, but dries clear.
The nozzle makes it easy to apply the glue
The glue is fast drying
Super high strength bond
Check Today's Price on Amazon
Aleene's Leather & Suede Glue works well for crafting and for leather and suede repairs. The glue is bonds fast and won't soak or bleed through and stain leather or suede. The glue works great for bonding other materials as well. Use it to apply embellishments, beads, trims, or more. It also works well with other fabrics.
Non-toxic
Dries clear and stays flexible even after it dries
Works great to repair and fix many leathers including shoes, belts, purses, and more
Check Today's Price on Amazon
Shoe Goo is an excellent adhesive for repairing and protecting many different types of footwear. It can be used as a protective coating to prevent wear and damage. The adhesive can also be used to fix wear or damaged heels. It can be also be used to seal rubber boots or hip waders.
The adhesive is strongly resistant to abrasion and is perfect for patching small holes or can be used to create extra traction
Adheres well even to flexible materials
Dries waterproof
Check Today's Price on Amazon
Eco-Glow Leathercraft Glue is a water based adhesive. It can be used on leather, fabric, paper, wood, and many other materials. The glue sets fast and bonds strong. It remains flexible after it's dry.
Dries clear
Spread glue on thinly and press materials together until dry
Low V.O.C polymer glue
Check Today's Price on Amazon
Glue for Leather and Fabric Buying Guide
Leather items can be costly initially to purchase. Many items made from leather, whether they are clothes, shoes, or bags, often come with a higher price tag. It's important to care for these items to extend their life. Not only will you save on replacement cost with proper care, many people enjoy worn in leather, which becomes buttery soft and fits well, rather than having to break in or wear in new items.
Repairs
Leather glues can help in maintaining and extending the life of leather and suede products. Many leather glues can fix holes, tears, or be used to patch leather shoes or fix shoe soles. Leather glues can also be used to add embellishments like beadwork to leather items or add trim or fringes. It's important to use the right glue with leather and suede items to ensure that the glue doesn't bleed through the fabric, stiffen, crack, or peel. Many leather glues are waterproof, which makes them an excellent choice for items that are going to be taken outside in all kinds of weather.
Save Money
Leather glues can actually help you save money. Most glues are budget friendly and a single tube can go a long way. Many times, one tube can be used for multiple projects. The cost of one bottle of glue is small in comparison to having to throw out leather and suede items when they become damaged or worn, or buy new ones altogether.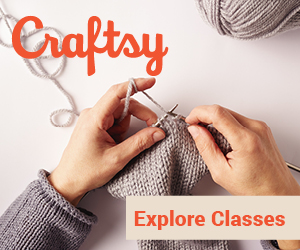 Recommended Reading: