Leggings, like other articles of clothing, can be a great way to express individuality and artistic taste. Leggings can be sewn from many different types of materials for many different purposes. Different materials are made with different purposes in mind, and have different amounts of stretch and different properties. Leggings are now worn as parts of costumes, for every day wear, for dance, or for working out. Whether you want to stand out or blend in, there are many prints, patterns, and colors of
fabric
available.
Best Fabrics for Leggings
Here are our leggings fabric reviews.
This jersey knit fabric is a blend of cotton and Lycra spandex. Cotton is a great choice of material for leggings for many reasons. Cotton is breathable and helps control moisture. It's hypoallergenic and is generally quite durable. When materials that stretch, like Lycra or spandex are added to cotton, it helps the material maintain its shape over time. Cotton leggings are great for every day wear because they're comfortable and will stand up.
Features 50% stretch, which makes the fabric comfortable
The fabric is lightweight and is perfect for making many other articles of clothing, so you can use up any excess material
Features trendy patterns that fit into almost any budget
Shop Now on Fabric.com
This collection of faux leather polyester fabric lets you look great, cruelty free. The fabric is medium to heavier weight, so it will hold up to wear and is great for making leggings. The fabric is versatile and can also be used for making other types of clothing or for trims and accents, so any extras can be used for other projects, minimizing waste.
Comes in a wide variety of fun colors for personalization of all your projects
Comfortable, durable, and some polyester fabrics are moisture wicking
Great for every day wear and is fairly easy to sew
Shop Now on Fabric.com
This fabric is polyester medium weight and is blended with spandex so that it remains durable, but flexes and stretches with movement. Most polyester is moisture wicking to keep you dry during activities. The fabric is perfect for form fitting leggings.
Features four way stretch
The fabric is also perfect for dancewear as well as activewear
This fabric comes in a wide variety of colors, so you can stay comfortable in style
Shop Now on Fabric.com
In addition to having many useful properties, this fabric is made from recycled polyester, so it's also eco-friendly. The fabric's four way stretch and the polyester make it a great choice for athletic wear leggings as it naturally wicks moisture to stay dry and the spandex in the blend helps with flex and movement. Considering the fabric is a performance knit, it is quite budget friendly.
Features 20% four way stretch for form fitting leggings
Fabric is moisture wicking and is abrasion resistant
Comes in a wide variety of really fun, bright colors
Shop Now on Fabric.com
Looking for a fun, out there fabric that is perfect for leggings? The Anaconda Foil Knit line is medium weight and is a nylon/spandex blend that features four way stretch for a wide range of movement. The fabric is soft and comfortable. Nylon is natural moisture wicking, so it's great for activewear, and is generally resistant to tears and quite durable.
Features a nylon knit base with foil dots for an immediately noticeable shine
Perfect for leggings, dancewear, and costumes
Durable, soft, comfortable for a wide range of uses and applications
Shop Now on Fabric.com
Leggings Fabric Buying Guide
There are a wide variety of fabrics available for sewing leggings. Leggings are highly customizable and can really help you express your individual taste. You can choose a pattern that is wild and funky, trendy and popular, or something that blends in. When choosing a fabric, you should consider your level of sewing experience, as some fabrics can be quite difficult and frustrating to sew with, while others are a dream to sew. Also consider the needs and wants you have for your leggings.
Type of Fabric for Leggings
Before you make a purchase, you're going to want to consider the type of fabric carefully. If you want your leggings to be durable and you plan to wear them often, you'll probably want to pick a medium to heavier fabric for durability. That said, you'll also want to keep comfort in mind, so picking a fabric that has some flex and stretch is important for leggings.
Leggings for Your Lifestyle
You'll want to consider also the type of leggings you would like to make. What is their function and purpose? If you would like a set of leggings for activewear for workouts, yoga, or hitting the gym, there are specific fabrics that are moisture wicking and have blends with more stretch for a wider range of motion. These fabrics are generally made with a more active lifestyle in mind. If you want to wear your leggings for a costume or every day fashion, there are specific fabrics made just for dance and costuming, and there are certainly a wide range of fabrics, patterns, and colors for everyday use- anything from cotton knit blends to faux leather.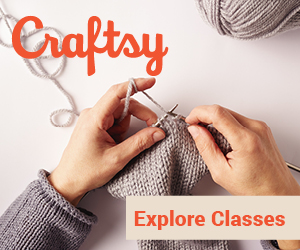 Recommended Reading: