Fabric pens come in all shapes and sizes. They come in singles, doubles, or in larger packs. Fabric pens can be a great way to decorate, customize, label, autograph, and can be used for many other projects. Many
fabric pens
are versatile, not just in their form, but can be used on other surfaces and materials as well.
Best Fabric Pens
Here are our Fabric Pens Reviews
This set comes with twenty-one different colors of paint marker pens. The tip of these marker pens is very fine shaped, which allows for control, precision, and detail. Though these marker pens can be used on fabric, they also work well with many other materials like wood, metal, glass, plastic, porcelain, terracotta, stone, and more.
Dries opaque- after one color dries, another color can be colored over it and will completely cover it
This set contains a wide array of colors, including silver, gold, and two black markers
Uni-Posca marker pens are a little more expensive than other fabric markers, but they are loved by many artists for their versatility
Check Today's Price on Amazon
This twelve pack of markers comes in assorted, vibrant colors. They are dual tipped markers for precision lines and for coloring. The color is very vivid and the color lasts. These markers were designed for use on just about any fabric and can be used on shoes, apparel, craft projects, accessories, on projects around the house, and more.
Non-toxic
Ink is fade proof, weatherproof, lightfast, and able to be washed
Marker pens tend to be more precise and less messy than many traditional fabric paints
Check Today's Price on Amazon
Not all fabric pens are designed to be used for art, craft, and décor projects. These pens, while they can be used for creative projects, can also be used for functional ones like are for labeling, precision writing, or for things like autographing fabric items.
Used to create 1.0mm bold lines
Ink is permanent
Come in a pack of two black pens
Check Today's Price on Amazon
Derwent Graphik Line Painter Pens produce opaque ink that can be used on many different surfaces. The pens will work on natural fabrics like linen, cotton, or silk. To set the ink so that it becomes permanent and will hold up to hand washing, iron the fabric on the reverse side. These pens have a fine tip for very precise detail and lines.
Comes in a set of 20 different colors
The paint is water based and will produce good color even on darker backgrounds
Should be set and stored on their sides
Check Today's Price on Amazon
This set comes with twenty-four pens. They are all unique colors and no duplicates. These pens feature a bullet tip that is perfect for thick or thin lining, detailing, and for coloring as well. The pens work well on many different types of surfaces and work on nearly all types of clothing and fabric.
The ink is high quality and dries quickly
Non-toxic
Machine washable
Check Today's Price on Amazon
Fabric Pens Buying Guide
Fabric pens are often an inexpensive way to customize, decorate, and get crafty. Some are non-toxic, which makes them safe for kids to use. Fabric pens sometimes come with a dual tip or a chiselled tip, which makes them easy to use for outlining, writing, or for coloring in larger areas. The markers are generally quite durable and should last through more than a few projects.
Different Uses
Fabric pens have many different uses. Not only can they be used to write on, draw on, color, outline, autograph, or decorate many different types of fabrics including apparel items, shoes, accessories, and more, they can also be used to write on other surfaces. Some fabric pens can be used on wood, metal, plastic, stone, ceramics, and more, making them a useful accessory for the craft room.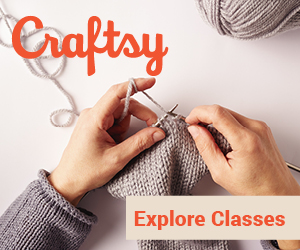 Ease of Purchase
Fabric pens can generally be purchased in packs of multiples, which is handy, as you get many different colors. These colors are generally quite vivid and resist fading. Some of the inks are also weatherproof, light resistant, and water proof. Many inks are designed to stay vibrant, even after time and multiple washing. Fabric pens can often be purchased in larger sets of different colors, even on a budget.
Recommended Reading: