Just as important as having a good
sewing machine
and ample work space is a good chair.
Comfort, design and durability are high on the list of priorities when it comes to selecting the right chair.
Of course there is always the matter of price, however a quality chair will be worth whatever the cost.
Sewing as a hobby or a job can become time consuming based on the nature of your project.
For this reason you want to make sure that you choose a chair which will be easy on your back and support proper posture while you busily sew away.
I certainly appreciate my sewing chair because it has made the task of sewing much more manageable especially during long runs.
5 of the best sewing chairs will be featured in this review and you can start having a look at them with the…
Best Sewing Chairs
Serta is a known leader in providing comfort products on a global scale.
This chair is no exception, as it has Serta's new Active Seating Technology feature.
This technology provides continuous support as you sit and move while working.
This support is achieved through the action of the Back In Motion Lumbar Support, which supports your back if you must lean forward.
And extra layer created by a padded cushion to support the back facilitates this and moves back and forth with you.
To benefit from the continuous support, when leaning forward you must slide your legs forward and tilt, and the lumbar support will move along with you.
This action also promotes a healthy pelvic tilt which helps keep back discomfort and pain at bay while you sit for long hours.
The padded armrests and pillows as well as and plush cushioning add to the comfort experience.
Ergonomically engineered pneumatic levers help to raise the level of the chair up and down for you to comfortably reach your desk.
The leather used is also eco friendly.
In my opinion this is like the Benz of comfortable sewing seating and by far my favourite chair.
Check Today's Price on Amazon
Next up is the…
Although marketed as an office chair, this model is ideal for sewing because of the lumbar support it provides.
If you are sewing for long periods of time under warm conditions, the breathable mesh backing and breathable seat helps prevent sweating.
The lever beneath the seat allows you to pneumatically raise and lower the chair's height.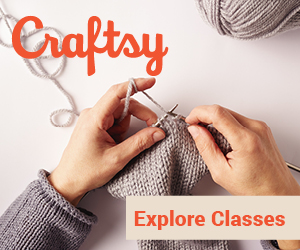 Padded arm rests and adjustable tilt control contribute to the comfort factor.
While not as plush as the previous model it is practical and functional.
Check Today's Price on Amazon
Another version of the mesh sewing chair is the…
This chair sits upright with a plush 6" thick padded seat for comfort and posture.
Padded sturdy armrests also provide additional support for good posture.
Tilt forward or backward to lock the seat into position and receive passive lumbar support.
The five caster wheels make it easy to get around freely on smooth surfaces as well as carpeted flooring.
This facilitates you accessing materials while you work without having to rise.
Check Today's Price on Amazon
This model does require a bit of assembly upon shipping.
If the mesh styling is not to your liking, I would suggest you try another style of chair from Modway called the…
This high back vinyl chair has an aluminium frame with chrome plating.
The padded seat and chair back are also ribbed to provide a massage-like experience.
You may also tilt yourself to adjust and lock in the tension while the lower lever allows for up and down adjustment of the chair's height.
Check Today's Price on Amazon
A similar model which is comparable to the Modway Articulate is the…
The breathable mesh back rest and soft cushioned seat is reminiscent of the Modway Articulate.
A key difference is in the seating, which is not as plush but certainly adequate.
The chair arms have an interesting curved shape but are not padded.
You adjust the chair height by using your body weight along with the control handle, pulling upward until you are satisfied with the height.
Pulling the control handle tilts the chair forward, while sitting forward and pushing the control handle inward, returns it to the upright position.
The five wheels arranged in the shape of a star make for easy movement to reach things and the centre bar is for swivelling.
Check Today's Price on Amazon
Head back to CHAPTER 3: The Ultimate Guide to Setting up your Sewing Room!