Introduction to Velour Fabric
Velour fabric derives its name from the French word for velvet and bears a striking resemblance to the fabric. It is a pile-knit textile. Since velour is a pile knit material, its production is less complicated and not quite as luxurious as velvet.
Velour is used extensively as a stage curtain material because of the fact that it is more lasting than velvet while maintaining many of the desirable features of this opulent fabric.
What is the History of Velour Fabric?
Exactly where Velour was first used in history is debatable. Etymological evidence suggests that this fabric has French origins, but who first invented Velour as a potential substitute for velvet remains unknown. Since its first documented use in the 1840s, Velour has been and continues to be a popular upholstery fabric.
Velour's application in fashion was quite limited before the 1960s. The fashion industry quickly capitalized on this shift away from conventional dress.
The fabric was mocked for looking too much like furniture, but Velour garments became commonplace in the 1970s and 1980s before falling out of favor. Velour saw a renaissance in the late twentieth century when high-profile brands began outfitting celebrities in the fabric.
Properties of Velour Fabric
It is a strong and durable fabric
It has excellent draping abilities
It is comfortable to wear
It has good heat retention abilities
How is Velour Fabric Made?
Popular fibers for making Velour include cotton, polyester, and polyester blends. The fabric is made in three steps. Firstly, the producer gets the appropriate textile to make Velour.
Secondly, the fabric is woven in what is known as the Pile Knit procedure. And lastly, the semi-finished textile is exposed to post-production techniques like dyeing.
Where is Velour Fabric Made?
China is the largest exporter of Velour fabric, while it is produced in several nations. China grows more cotton than any other country and generates a sizable amount of polyester.
Most commercially available Velour is made from cotton or polyester. China exports more completed cotton goods than any other country, even though India generates more raw cotton. Synthetic fabric goods are another major export for China.
Since these are the two fibers most usually used to manufacture Velour cloth, China dominates the global market in Velour production.
Common uses of Velour Fabric
You may find Velour in various applications, from apparel to accessories to home decor.
Daily Apparel
Velour is a fabric used to make skirts, dresses, tracksuits, and even pants.
Home decor
The use of Velour for furniture upholstery is still rather common. Most upholstered furniture made with Velour is, however, quite old and out of style.
Theatre and plays
The most noteworthy application of Velour that exists today is in curtains. Velour has seen a substantial drop in popularity as a fabric for clothes over the past few decades; yet, this fabric continues to be in high demand by theatre organizations all over the world. The curtains are used in plays and theatres.
Sewing with Velour Fabric
Velour fabric is a versatile fabric that is easy to sew. The fabric is a strong and tough textile that can be cut using a rotary cutter to get accurate pieces.
If you want to get the best results from your sewing project, you should be sure to utilize the appropriate sewing essentials, sewing notions, and supplies. When sewing patterns and designs on the fabric, use a stitch with a longer length.
The sewing threads should be polyester or polyester blends, depending on the composition of the fabric. You should also use the best sewing machines like the Brother SE600 for the best results. When sewing using a sewing machine, It would help if you used a stretch machine needle.
Velour Fabric can be sewn in various ways, so long as you keep these minor tips and tricks in mind.
Dyeing with Velour Fabric
Contrary to popular belief, velour fabrics are dyeable. The technique has the potential for usage by designers and shoppers with discerning preferences. The fabric can be dyed using the Rit All-Purpose Liquid Dye, the best fabric dye available.
How to care for Velour Fabric?
Velour is a fabric that is easy to handle and care for.
Washing and drying
Use cold water to wash the fabric
Handwashing is always the safest and most effective cleaning method.
You should also wash your Velour in a washing machine
The machine setting should be set to a gentle cycle
You should use a gentle detergent for your Velour fabric
Avoid adding too much detergent since this can cause the fabric to become rigid
The fabric can be dried by air-drying it on a flat exterior
Alternatively, you can tumble dry the fabric but with no heat.
Ironing
Using a shark steam iron, press the fabric on the wrong side
Use a low heat setting and a press cloth
Make use of pins to keep the fabric in place
Where to buy Velour Fabric?
Retailers of both fabric and garments typically carry Velour fabric in their inventories. Customers can also purchase Velour fabric through online merchants and websites such as Fabric.com and Amazon, which stock the best Velour fabric currently stocked.
It can be sold in several different ways, depending on the vendor, including:
By the yard
Using Inches
Able to be shaped according to certain requests
Velour is a knitted fabric. Velour comes in different weights and can be made with both natural and synthetic fibers. Sometimes, velour may slightly resemble velvet in appearance and texture. Velour is used largely for apparel items, since the fabric is usually quite soft and plush, and often has some stretch. Velour can also be used for upholstery and other home décor projects, as well as for crafting, and more.
Best Velour Fabrics
Here are our velour fabric reviews.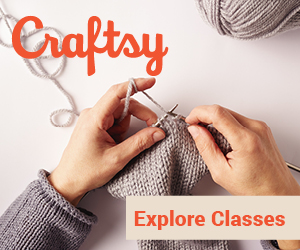 1. Stretch Panne Velvet Velour
This line of knit velour fabric is very soft and has about 40% stretch across the grain. The panne nap that the fabric is named for adds some of the fabric's shine and also enhances the feel of the fabric. Due to the stretch in the fabric, many different apparel items can be sewn. Make costumes, dancewear, loungewear, tops, dresses, and more.
Fabric is lightweight and is made from 96% polyester and 4% Lycra spandex
Available in 60" widths and this line of fabric is available in over forty different colors
Machine wash on gentle, or dry clean
Check Today's Price on Amazon
2. Solid Velour
This knit velour has a velvety soft texture and features 20% mechanical stretch across the grain, which makes it a great choice for making many different apparel items. Sew beautiful dresses or skirts, loungewear items, dancewear, costumes, and more.
Machine wash with cold water, tumble dry on low heat
This line of fabric is available in over fifteen different colors
This medium-weight fabric is a blend of 80% cotton and 20% polyester
Check Today's Price on Amazon
3. Craft Velour
This line of velour fabric is wonderfully soft and features 20% stretch across the grain. This fabric is slightly different in that it is great for craft projects, as the name implies. It can be great for making costumes, as well as lining things like jewellery boxes, and even for instrument cases.
Machine wash and tumble dry on low heat
Fabric is 100% polyester
Fabric is lightweight and is available in 60" widths
Check Today's Price on Amazon
4. Windham Fabrics WinterFleece Velour
This medium-weight fabric is extremely plush and soft and has some great benefits, like resistance to pilling. This unique fleece has a velour finish that gives the fabric a very smooth texture. This fabric also breathes well, is very warm, and really stands up to wear and tear.
This fabric would be a good choice for making mitts, scarves, slippers, jackets, sweaters, throw blankets, and more
Fabric is 100% polyester and is available in 62" widths
Machine wash on cold, tumble dry on low heat- do not use an iron on the fabric
Check Today's Price on Amazon
5. Telio Bamboo Rayon Velour Knit
This unique, medium-weight, knit fabric is a blend of 40% bamboo rayon, 40% cotton, and 20% polyester. The fabric features a 10% four-way stretch. This beautiful, soft fabric would be a great choice for making tighter-fitting tops, dresses, skirts, dancewear, and costumes, for accessories like scarves and shawls, and more.
Machine wash on gentle, drip dry after
Fabric is medium weight
Available in 58" widths
Check Today's Price on Amazon
Velour Fabric Buying Guide
Velour fabrics can be quite diverse in composition and appearance. Some velour fabrics might resemble velvet, fleece, or other fabrics. Velour can be used for many, many different projects. Velour is most often used for a ton of different apparel items and costumes, but it can also be used for accessories like scarves or shawls, for crafting projects, and more.
Durability of Velour Fabric
Velour fabric is generally quite durable. The fabric does hold up quite well to wear and tear. A huge bonus of velour fabrics is that they can often be laundered quite easily at home. Some velour fabrics should be drip dried only, while others should not be ironed. The care instructions for the fabric do differ from line to line, so be sure to familiarize yourself so that you can properly care for your fabric.
Price of Velour
Velour fabric is usually quite inexpensive. Most lines can be purchased for well under ten dollars per yard. If more fabric is purchased, some lines even offer pricing of around five dollars per yard. Some specialty velour fabrics might cost around fifteen to twenty dollars per yard. Velour is quite versatile and varies in the type of fibers that can make up the fabric. This often will alter the cost of the fabric.
Recommended Reading:
Conclusion
What, exactly, is Velour in its broader sense? As time passed, Velour's popularity grew, and it was finally acknowledged as a fabric in its own right rather than just an imitation of velvet.
Although Velour's production has certain negative consequences on the environment, such effects are mitigated by the fact that so little of it is made each year.
Sources