For any sewing project to be successful and also have a professional finish, there are certain tools and notions which are required.
Some of the most important ones will be handled in this review which I have found to be necessary and practical.
They provide certain elements to the sewing experience which may be difficult to achieve otherwise.
Best Sewing Notions and Supplies
First up are the trusty…
This 2 pack set of shears is an absolute essential in sewing.
In fact, the shears you use for cutting fabric you never use or allow to be used to cut anything else.
If you fail to do this, you will quickly render your scissors blunt and make them ineffective at cutting fabric with precision.
Sometimes your shears may fall and get nicks or dents so having that extra pair is an awesome idea and a practical one at that.
These scissors are made of durable titanium which has three times the strength of steel and retains its sharpness for a much longer period as well.
The ergonomically crafted handles make these scissors suitable for sewing and crafting and other home or office uses.
They further have soft grip handles for ease of grasp which encourages proper usage and comfort.
They are 8 inches long and come with a lifetime warranty.
Check Today's Price on Amazon
Want an upgrade? Then try this Stalwart – 75-PT1023 Cordless Power Scissors With Two Blades and eliminate that annoying hand cramping from repeated cutting out your patterns.
Check Today's Price on Amazon
The next essential notion is the…
These accessories are pretty handy to have around because they can be used in so many ways.
You can mount items in the home or at the office, as well as create closures for bags etc.
It is best used on smooth surfaces although it may also be used on textured surfaces with success.
Because of its water resistance it is suitable for use inside as well as outside where it can stand up to the elements.
The powerful adhesive has been engineered to handle the elements as well as a reasonable amount of weight.
This type of VELCRO comes in 3 ½'' x ¾'' strips in a pack of 4.
It has wide applications for the home or office and can be used on glass, metal, plastic, tiles walls and wood.
Just remember to bear in mind that you will get best results on smooth surfaces.
Check Today's Price on Amazon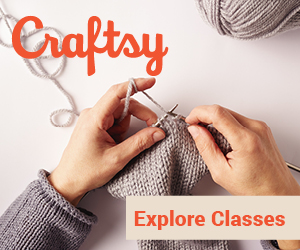 In crafting, sewing and generally in your day to day affairs, you may need to mend items which have become torn.
My next go to product for this is the…
This is a super powerful and all natural adhesive.
It is also non-toxic, which is good for you and the environment.
I find it amazing that it will not bond to your hands or if it comes into contact with them.
All you need to do to remove it is to rub your hands or fingers until the glue balls up and comes off.
It will not bond to solid surfaces either.
So it is easy to clean up after a spill.
It has a record of forming a permanent, flexible and waterproof bond to porous materials it is used with.
I have used it inside as well as outside and on leather, vinyl, faux leather, and other fabric repairs in the past.
The reason it is able to create this powerful flexible hold is because it gets in between the pores of the fabric and deposits there.
While there it creates a moveable reinforced bond which allows the materials to perform as they did before damage.
This little 2 ounce bottle is a staple to always have in your tool room, tool box or craft/sewing room/kit.
That's just how important and essential it has proven to be for me.
Check Today's Price on Amazon
The next staple I will be examining is the…
I find these little hook and loop dots to be quite handy to have around and ever so convenient.
The adhesive on the backs is very strong and I've used them in craft and sewing projects in multiple ways.
For general home use I've used them mount posters and calendars etc, because the adhesion they offer is far superior to tape – by far.
They are pretty practical because they can be removed and reused and the durable fabric does not wear easily.
This means that the glue is strong enough to permit repeated use without loss of tackiness.
They are made from nylon and polyester material and you get 500 pieces of hook circles, 500 pieces of circles and a pair of cable ties.
They are built to last and because of the quality and quantity you won't find yourself having to replace them very often.
Check Today's Price on Amazon
Next up is the…
Safety pins have been a staple for as long as I can recall with the demand popping up in many an emergency case.
How many times have you gone out and then something happened and you realized that it could simply have been solved with a safety pin?
These safety pins are made of nickel plated steel for durability and to offset rusting.
In this package they come in two sizes, the 1 1/16 inch and 1 ½ inch lengths.
These are a good notion to always have on your person because you will never know when the next situation will arise and you will need them.
Check Today's Price on Amazon
Looking for straight pins? Try Dritz 68-9 pearlized pins that even come in pretty colors!
Check Today's Price on Amazon
The sixth item on our list is the…
Another staple in the crafting and sewing sphere, the Dritz stitch witchery adhesive strip has solved many a problem.
The adhesive bond it creates is heat activated, so it is ideal for use on reinforcing waistbands, hemlines and adding trims to garments and other projects.
Just use the iron on the steam setting and it is ready to go.
You also don't need to worry about how it will fare with repeated washing because it was made to withstand it.
This fusible web bonding comes on a 20 yard roll and is 5/8" in width.
If you need it to cover a wider area, just lay the pieces side by side to increase your surface area or maybe look into purchasing a wider web.
Check Today's Price on Amazon
The next essential for the diyer and also the professional sewer is the…
With this chalk you can create clear and legible markings on your fabric or paper, when crafting or sewing.
You can choose from the different colours so you can easily see it on your fabric.
The triangular shape of it with thin edges makes it possible for you to hold it comfortably and also mark precise lines for accurate measurements.
It is chalk so you need to be careful because once it falls it will break, because of the naturally brittle nature.
It is therefore a good idea to invest in several of them and they are quite inexpensive to stockpile.
They can be washed out of clothing, but just to be sure I recommend using it on the wrong side of garments under construction.
This particular package comes with 10 pieces in one box with the dimensions 2.3" x 2.3" x2.3".
I use tailor's chalk to trace patterns, draft them on to the actual fabric, and mark out adjustments. This marking tool is a must have.
Check Today's Price on Amazon
My absolute must have for embroiderers is the…
Since machine embroidery tends to use thick layers of thread, it is necessary to stabilize the fabric with a stabilizer backing.
This helps the design to look flattering on the fabric and also preserves the fabric you are embroidering onto.
They are pre-cut to 8'' x 8" and you'll get 100 pieces in the package.
They are very light weight yet so essential to the finished appearance of your project piece.
When you are through stitching you just tear it away, leaving only what was sewn into the design.
Although quite thin for tearing in any direction, the stabilizer is made of high quality material.
These stabilizers are made to fit 4'' x 4'' embroidery machine hoops.
Check Today's Price on Amazon
The final thing no crafter or sewer should be without is…
If you are a serger owner like me, then you are fully aware of and understand just how important these simple tools are.
For some who have dexterity and vision issues, even for those who don't, threading a serger is very tedious.
The tweezers make it that much less of a hassle to get the multiple threads through the loopers and also through the needle or needles.
Tweezers also serve to help pick up tiny accessories and or embellishments when they happen to fall.
This stainless steel curved tip model is the perfect design for sewing machine threading and also will not rust easily if stored and treated well.
They also have teeth on the inside of the bent tip, to help with the secure gripping of threads or other items.
They can readily be used when quilting, scrap booking, crafting and of course sewing. (Here's some quilting fabric you may like)
Check Today's Price on Amazon
Head back to Chapter 1: The 7 Sewing Essentials for Beginners!