Choosing the best fabrics for baby blankets is a project that is almost always going to be a lot of fun. There are many fun, sweet, cute, and cuddly fabrics that are going to be just right for a whole host of different projects.
Minky, fleece, flannel, cotton, and other fabrics can all be used to make baby blankets. There are many different patterns that can be made, as well as different kinds and sizes of blankets.
Personal preference, pattern, and the use of the blanket will all help determine which fabric is going to be best for a baby blanket.
Best Fabrics for Baby Blankets
Here are our fabric for baby blanket reviews
Looking for that perfectly soft, luxurious fabric to make a beautiful baby blanket? The Minky Cuddle collection from Shannon Fabrics is perfect. The fibers of this Minky fabric are different lengths, which gives it a deep, extremely soft feel. The fabric is perfect for little ones, and also for making other blankets, or even for making toys.
Shop Now on Fabric.com
When it comes to making baby blankets and baby items, flannel is always a popular choice. Flannel is soft, but it is also extremely durable. In fact, the more flannel is laundered and the more wear it receives, the softer it often becomes. Flannel can be used for baby quilts, apparel, receiving blankets, burp cloths, and so much more.
This flannel is brushed on both sides, is lightweight, and is made from 100% cotton
This line of fabric comes in almost seventy different prints and colors
Easy to launder- machine wash and tumble dry on low heat
Shop Now on Fabric.com
Minky is an extremely popular fabric for baby items, especially for baby blankets and soft toys. Minky can be used to make security blankets (which usually have a stuffed animal head), baby quilts, baby throw/snuggly blankets, and more. Minky dot (or dimpled Minky) is a great choice for baby blankets. It can be used to trim a blanket, as part of a quilt, or to back a blanket as well.
This fabric is very lightweight, is made from 100% polyester, and features 3mm pile
Comes in precut pieces that are 60" x 72" and is available in over twenty different colors
Machine wash, tumble dry on low heat
Shop Now on Fabric.com
Gauze fabric is extremely popular for making all sorts of baby items. Swaddling blankets are extremely popular, and gauze fabric is perfect for making them. Gauze can also be used to sew burp cloths, bibs, toys, bedding, and more. This line of fabric is extremely soft and has a nice drape.
Machine wash cold, hang to dry (no bleach)
Fabric is 100% cotton and is very lightweight
This line comes in forty different prints and colors
Shop Now on Fabric.com
Fleece is a wonderful fabric to make baby blankets, apparel items, toys, and more. Fleece is generally quite warm, and gives that snuggly, comfy feeling. This fleece fabric is medium-weight and is made from 100% polyester. Polyester is also a great fabric for babies because it is quite durable and is generally easy to launder.
This fleece is anti-pill, is incredibly soft, and is also versatile- it can be used to make blankets, apparel items, and accessories like scarves and mittens as well
Easy to launder- machine wash, tumble dry on low heat
This line comes in over ten different colors
Shop Now on Fabric.com
Fabric for Baby Blanket Buying Guide
It might be surprising to learn just how many different types of baby blankets there are. There are swaddling blankets, security blankets, cuddle blankets, receiving blankets, quilts and crib blankets, busy or learning blankets, as well as many more! The type of blanket you're making is going to play a major role in what type of fabric you end up selecting for your project.
Budgeting
Making baby blankets can be really fun, but it can also be tricky if you're looking to budget. A great way to make baby items without spending a ton of cash is to look for fabrics that can be used as accents or can be blended with other fabrics. That way, you can purchase less of a more expensive fabric, (Minky can sometimes be pricey), and use a cheaper fabric for the bulk of the project. Generally, quilting cotton, cotton gauze, flannel, and even fleece can be purchased quite inexpensively.
Sewing for Others
Baby blankets and related baby items can make great gifts and are often popular additions to booths for trade and craft shows. Friends and family will likely love to receive handmade creations. Things like receiving blankets can be made from gauze or flannel and they are always popular. Receiving blankets can be cute and soft, but they are also very well-used and a staple for many new parents. Of course, it's also a lot of fun to sew for yourself and your own needs as well!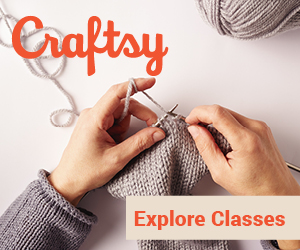 Recommended Reading: