There are a host of different fabrics to choose from when embarking on a quilting project. Quilts are extremely versatile crafts and find application in different sections of the home as blankets to wall decorations, table runners, purses, etc. In general, a good quilting fabric should be soft, durable, and beautiful.
Below are our best quilting fabrics reviews.
Best Quilting Fabrics
Here are our quilting fabric reviews.
The L'Atelier Perdu Windham Armoire Pillow Slate is a lightweight, 100% cotton quilting fabric that embodies the idea of treasured memories. It features beautiful motifs scattered across the dark fabric. It is made from soft cotton, is high-density, and is the ideal fabric for quilting, and home décor applications.
Lightweight, 100% cotton.
Is washing machine friendly.
Ideal for quilting, apparel, and home décor.
Shop Now on Fabric.com
The 3 Wishes Fabric Editions Farmhouse Plumes is quilting fabric comes in pink and white, and is made from 100% cotton. It is a lightweight, 42" high-density fabric for quilting and home décor accents. It features beautiful white buds scattered across the background.
100% lightweight cotton.
Great for quilting and home décor.
Cute design for kids and ladies.
Shop Now on Fabric.com
This product is designed by Tracy Ann Herrmann and is made from lightweight, 100% soft cotton. It features cute kittens, intricately arranged on a light-blue background, and is the ideal multipurpose fabric for quilting, crafts, home décor, etc.
Lightweight, 100% soft cotton.
Multipurpose fabric for quilting, crafts, and home décor.
Comes in various colors.
Shop Now on Fabric.com
The A.E Nathan 108" Wide Flannel Fabric is a lightweight, 100% cotton quilting fabric for blankets and throws. It is double napped and features a plain white that is easy to wash.
Made from soft 100% cotton
Is easy to wash.
Ideal for blankets and throws
Shop Now on Fabric.com
This fabric is made 100% quilting cotton and comes in a design that is aesthetically appealing to both kids and adults. It is made from lightweight, organic cotton that will sit well on blankets, apparel, and general home décor items.
Lightweight, soft organic cotton.
Easily adaptable to both kids and adult apparel.
Great for quilting, and home décor.
Shop Now on Fabric.com
Quilting Fabric Buying Guide
Finished quilts find a host of applications in the home and choosing the right fabric is the first step to ensuring it meets your needs. To ensure with the right fabric or fabric combinations, there are a host of factors to consider which we will now look at.
The invention of the sewing machine revolutionized the textile industry but many still retained the quilting art.
Our buying guide reviews the best quilting fabrics on the market, giving you a basis to compare the different brands and go with the best your money can buy.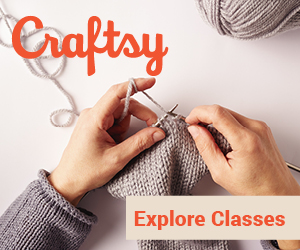 Your Experience
Whether you are a beginner or an expert will affect the kind of fabrics you go for. For the novice, going with pre-curated fabrics are the ideal choice. These fabrics are already coordinated and designed beforehand with beautiful color combinations and patterns for those who still need to build their skills and help save time.
As an expert quilter, you will have to coordinate color and scale variety yourself and ensure a great match if you're going with different fabric combinations. Not to say that you can't still make your life easier with pre-curated fabrics as an expert.
Color Combination
Another important factor to consider is the color of the quilting fabric. At the fabric store, you'll get a vast variety of colors that allow you to generate almost infinite possibilities. When quilting, feel free to experiment and play around with color shades but try to maintain the same tone.
For example, if you want to make blankets, then going for warm or cool colors is a great choice. For home décor, bright patterned fabric will stand out more. Basically, use colors that stand under the same tone unless you are extremely good at combining opposites.
Design Scale
Quilting fabrics and virtually every type of fabric, come with designs in different sizes. The scale puts a measure on the size of the design printed on it. The trick to a well-made quilt is to properly combine fabrics with different scales.
Large scaled fabrics are great to highlight particular sections. On the other hand, smaller scales give more compact designs that can usually pass for a solid. Combining the scales from small to medium to large is the key to a well-designed quilt.
Recommended Reading: