Are you looking for the 10 best Fat Quarter Fabric for beginners? Of course, these fabrics will be a beautiful and irresistible addition to your collection! However, with a substantial range of designs and colors, you may find it confusing to choose the right one.
To help you out, we have accumulated the best Fat Quarter Fabrics in the market. So, you can take a look at their features to analyze which one to buy.
Understanding Fat Quarters For Beginners
Fat quarters are commonly seen when shopping for fabric or looking at sewing projects and patterns. But what are these fabric scraps, and how do you use them?
Fat quarters are a common fabric cut that can be found in quilting fabrics. Fabric is usually sold by the yard or meter when purchased.
If you buy a quarter yard of fabric off the bolt, the piece will be 9 inches by the width of the cloth. Similarly, a quarter meter is equal to 25 cm multiplied by the fabric width.
For some tasks, that lengthy piece of material may suffice, while other items will require a little extra width. A fat quarter overcomes this problem without requiring a larger fabric purchase.
How Are Fat Quarters Cut
Fabric retailers and producers, rather than cutting a yard or meter into four long pieces, cut it into four rectangles that are closer to squares. They first cut the piece in half, like a half yard or meter, and then cut it in half again, but this time in the opposite way.
Fat quarters vary widely in size depending on the fabric width, but they usually measure 18 by 22 inches when cut by yards or 50 by 55 cm when cut by meters. The material's area is the same as a regular quarter yard or meter, but the cut's shape makes it easier to work with than a thin cut.
Advantages of Using Fat Quarters
Fat quarters usually cost a bit more than a conventional quarter yard or meter because of the extra steps involved in cutting them. However, the extra expenditure is frequently justified.
Fat quarters give you the extra breadth but not the length you need without having to buy a larger piece of fabric, which costs more money and wastes more material.
These convenient pre-cuts also save you time at the cutting counter because they're already cut and ready to go. Many fabric lines sell fat quarter packs, which let you purchase a little sample of each pattern in the collection.
Uses for Fat Quarters
A single fat quarter bundle usually provides enough fabric to create a quilt top and still have scraps. Fat quarters are widely used in quilt patterns because their size allows you to cut a large number of pieces.
This pre-cut is also recommended for a variety of different sewing applications. In fact, books abound with patterns for toys, bags, presents, and other items that all use one or more fat quarters.
Whether you buy one fat quarter or a complete stack, these small pieces of fabric can make a significant difference in your next needle and thread patchwork project.
Best Fat Quarter Fabric For Beginners
For DIY sewing enthusiasts, these valuable and handy fabrics are lifesavers. If you want to enhance your collection of materials, here is our review:
Check Today's Price on Amazon
This fabric has an intricate design of polka dots, stars, and geometrical shapes. Moreover, the black and white colors make it look aesthetically pleasing. You can use this Fat Quarter Fabric for any of your DIY sewing adventures.
Features Included
A bundle of seven differently designed pieces

100% cotton fabric
Famously used to sew doll clothing or pillows

Each piece has dimensions of 19.68 inches x 19.68 inches
Check Today's Price on Amazon
Made with beautiful patterns and themes, we consider this one of the best Fat Quarter Fabric for beginners! It features weaving techniques authentic to South Korea and Japan. It facilitates vibrant designs and colors for you to use.
Features Included
Bundle of eight tightly woven fabric

Different color schemes of green, blue and yellow

Strong fabric best for making DIY crafts

Dimensions of 21.65 inches x 17.71 inches

Ideal for making masks
Check Today's Price on FATQUARTERS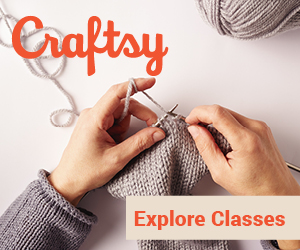 The best part about this fabric is that Ruby Star Society specially created this collection to honor women. Moreover, the patterns reflect the vibrancy of the colors. You can mix and match the fabric to build yourself a beautiful design.
Features Included
Bundle of twenty fat quarters

Fun designs make it appealing

The soft fabric is easy to work with

Best for learning the art of quilting

Dimensions of 17.71 inches x 20.86 inches
Check Today's Price on Amazon
This fabric has high-quality materials infused with adorable designs. It is an ecological fabric thus, making it safe for your skin. You can even use this to enhance the decorativeaspect of your clothes or for making face masks.
Features Included
A set of seven vibrant forest pattern fabric designs

100% cotton poplin fabric
Used in any sewing project

Dimensions of 19.68 inches x 15.74 inches
As a beginner, this fabric will help you make simple items with ease. The material has an ironable surface that does not fade. Further, the crisp and soft texture ensures that you can sew it without hassle.
Features Included
Stunning vintage green floral design

A set of eight 100% cotton fabric pieces

Dimensions 17.71 inches x 21.65 inches

Breathable and eco-friendly material

Safe for children
Fabric Bundle Includes: 8 pieces - Fat Quarters, precut to 18" x 22" each
Fabric Type: 100% Cotton ; Eco-friendly Twill Prints Cotton Fabric; Soft and Strong.
Pre-cut fabric fat quarter bundles are nice to cut and sew. easy to iron and safe for kids.
Theme: Vintage Floral Print Cotton Fabric Fat Quarter Bundles
Fat quarters for quilting, precut fabrics are also perfect for any sewing and crafting projects, from apparel to home décor.
Check Today's Price on FATQUARTERS
The perfect Fat Quarter Fabric for beginners who love pastels! You will receive these quarter-yard cuts is in a beautifully adorned box. Moreover, these materials are best for bringing out the hidden sewing artist in you.
Features Included
100% cotton poplin fabric

Dimensions of 17.71 inches x 20.86 inches

A set of ten designer fabrics

Unique designs make it appealing

Hand-selected to ensure the best quality
Check Today's Price on Amazon
This craft fabric is ideal for making face masks and is perfect for your DIY project. The colors and patterns vary in nine different sets. So, you can choose whichever you like and start getting crafty
Features Included
100% cotton fabric with ideal thickness

A set of seven bright and colorful pieces

Does not fade or fluff

Best for practicing manual sewing

Dimensions of 19.68 inches x 19.68 inches
Check Today's Price on FATQUARTERS
Infused with beautifully adorned graphic prints, this fabric will be your favorite. You can use this for making enhancements to any décor items. The lively colors will increase your house appeal!
Features Included
100% cotton poplin material

Unique designs in each bundle

Dimensions of 17.71 inches x 20.86 inches

Hand-selected to give you the best items

Unique contemporary design
Check Today's Price on FATQUARTERS
Designers find the color purple to be a risk. This fabric bundle ensures that the colors are vibrant yet subtle enough to entice everyone. In addition, you can use these colors to make decorative items that will look appealing.
Features Included
100% cotton fabric

Aesthetic designs

Dimensions of 17.71 inches x 20.86 inches

Themed to be basic with hints of contemporary

A solid blend of unique colors
Check Today's Price on FATQUARTERS
This Halloween-themed bundle is a perfect start for any beginner. You can use these colors anywhere and throughout the year due to their versatility. Further, the quirky and fun patterns make it appealing to children.
Features Included
100% cotton fabric

A set of twelve fabric pieces

Subtle colors of gray, black, and brown

Gives off a mystical vibe

Dimensions of 17.71 inches x 20.86 inches
Fat Quarter Fabric for Beginners Buyer's Guide
Sewing and quilting can be a leisurely activity for some, whereas a passion for many. However, no matter which category you fall in, it is good to collect good-quality Fat Quarter fabrics.
We have curated a buying guide on Fat Quarter Fabric for beginners.
The Right Store
In today's age, shopping in a physical store may be overwhelming. So, online fabric stores will be your savior. In addition, there will be websites dedicated to selling an array of materials to choose from.
On the other hand, e-commerce stores like Amazon also sell products from all over the world. So, once you have shortlisted which store to buy your Fat Quarter fabric, you can start shortlisting items. Moreover, it would help if you kept an eye out for availability and shipping charges.
The Fabric Material
Every fabric enthusiast will agree that cotton is the best Fat Quarter Fabric for beginners! However, cotton poplin is also a famously used material in fabrics.
All you have to do is look for the tag "100% cotton" or "100% cotton poplin" before buying it. There are knock-offs in the market that you need to be careful of. These fabrics are of cheaper quality that can be harmful to your skin.
Every Fat Quarter Fabric mentioned in this article has either of the tags. Therefore, you can choose one and start your DIY quilting project!
The Size
One of the essential features to look out for in a Fat Quarter Fabric is the size. Usually, the dimensions vary from material to material. It also depends on the method used for sizing them.
Hand cutting might make them slightly irregular, whereas machine cutting is more precise. Either way, you need to choose a fabric that has dimensions above or equal to 15.74 inches.
The Colors and Textures
No one in the industry can help you through this process. It is a very subjective matter depending on your requirements. Therefore, we leave the color choices to you! All you need to do is understand what colors and patterns you find appealing.
This way, it will become easier to choose colors for your DIY projects. We have mentioned fine, vibrant, and pastel-colored fabrics in this article. Therefore, choose the one that you feel attracted to!
FAQs About Fat Quarter Fabric for Beginners
As a beginner, you naturally have a lot of questions about Fat Quarters. So, we have accumulated the most asked questions and answered them.
What is a fat quarter and how to use them?
Fat Quarter is a pre-cut piece of fabric with precise dimensions. Moreover, quilt shops can cut it using hand or even machines. In technical terms, a fat quarter is a quarter of a yard in any fabric.
Manufacturers cut it in a different shape than your usual quarter yard of fabric. Most of these fabrics have dimensions below or equal to 18 inches x 22 inches.
If you want to visualize a Fat Quarter, you can think of the bolt of fabric. Fat Quarters are usually cut from a yard of bolt. Then, this yard is folded to create Fat Quarters.
After which, it gets cut in half right on the fold. Four of these Fat Quarters can create a yard of fabric. Additionally, these pieces of material get used in various sewing or quilting activities.
If you are making crafty and beautiful things that need a wider surface area, a Fat Quarter fabric will be ideal. Therefore, Fat Quarter Fabric for beginners is the best way to start your sewing adventure!
The different types of designs and patterns make it versatile to use. Moreover, you can size them to the project you are working them and quilt or sew them to form the shape.
You can make quilts, clothing patches, masks, and other décor items. Either way, you can use them in anything with proper planning and little sewing or quilting skill.
What is the ideal fat quarter size, and how does it differ from strips?
Fat Quarters will have a standard size of 18 inches x 22 inches. Moreover, a strip fabric has less breadth, making it less versatile. Even though strips are suitable for quilting, we suggest the use of Fat Quarter. The surface area allows you to work on any of your desired DIY projects.
How to make your fat quarters from bed sheets and thrift store clothing?
Most enthusiasts love Fat Quarter bundles and know how to cut them. However, for a beginner, it might not be easy. Take your old bed sheet or thrift store clothing and spread it out on a smooth surface.
It would help if you folded it in half to precisely make a half yard of fabric. For example, for a bedsheet, you need to cut it in half and do this step. Measure 21.65 inches along the long edge and cut it into two halves.
This will give you a perfectly sized Fat Quarter to work with.
What type of material is best for making fat quarters?
We would suggest that 100% cotton or cotton poplin are both best for making Fat Quarters. Moreover, they are easy to work with and are widely used in making Fat Quarters.
These materials are breathable and are ideal for your quilting or sewing project. You can choose from the Fat Quarter Fabrics for Beginners that we mentioned earlier in this article.
Endnotes
You have now familiarized yourself with Fat Quarter Fabric for beginners! It is time for you to fulfill your quilting or sewing dreams.
Make sure to use them to bring your DIY design ideas to life!
Each of the Fat Quarter Fabrics mentioned in this article ensures the best outcome. However, if you are not willing to invest in bundles, you can make your own! So, are you ready to start your DIY adventure?