Introduction to Mesh Fabric
Mesh fabric is characterized by its lightweight and breathable structure. There are a few different types of mesh fabric. Unlike most fabrics, the mesh has thousands of tiny openings in each garment because it is knitted freely rather than tightly.
Every net in existence is made of mesh, and this material has also been used to make hammocks. Mesh has been around for hundreds of years. After the end of the 19th century, textile innovators experimented with mesh for garments.
What is the History of Mesh Fabric?
While walking with his aunt in the cold, British factory owner Lewis Haslam thought of using mesh for fabric. He saw her gloves were holey, but she said her hands were still warming when he asked her about it.
Fascinatingly, Haslam began exploring loosely knit materials, eventually founding Aertex, the world's first maker of mesh fabric.
Adidas, a multinational shoe and apparel business, used Aertex mesh fabric as its principal, athletic material, contributing to the spike in demand. Other businesses began manufacturing mesh in the 1980s, and over time, varieties of this fabric appeared.
Mesh is generally always constructed of polyester or nylon. Although some fabric experts claim the pattern employed in prominent brands like Lacoste Polo shirts is a form of mesh.
Properties of Mesh Fabric
It is a light and breathable fabric
Does not retain heat
It is a highly stretchable fabric.
It has good moisture-wicking abilities.
How is Mesh Fabric Made?
Mesh fabric is manufactured in various ways depending on the strand used. While nylon and polyester are quite highly comparable, polyester was invented decades after, substantially requiring more complex manufacturing procedures.
While the techniques for making these two fabric fibers differ, both begin with refining petroleum oil. Polyamide monomers are then isolated from the oil and treated with different acids to produce polymers.
These polymers are heated and pushed through spinnerets to form polymer strands. After cooling, the strands can be wound onto spools and delivered to textile mills to be processed into mesh fabric.
Most mesh fabric makers color their polyester or nylon fibers before stitching them into the fabric. Textile makers can then weave these fibers into a variety of meshes.
Where is Mesh Fabric Made?
Aertex was the first company to create this fabric in the United Kingdom. It wasn't until the 1980s that new manufacturing plants were constructed in the US and other countries. As a result, China has overtaken Western countries as the world's leading textile provider in recent years.
Most of the Mesh fabric nowadays is produced in China than in any other country's factories; other Asian countries, such as India and Pakistan, have also emerged as major textile producers of the material in recent years.
Common uses of Mesh Fabric
Mesh fabric is used for various garments along with different products.
Daily wear
The fabric is used to make lingerie and shapewear.
Fishing and Sports
If you enjoy fishing, you've likely used a mesh fishing net. This fabric is also used to manufacture net bags and a range of other net goods.
Because of its widespread use in sportswear, mesh as a fabric first gained popularity in the 1970s. This fabric, which can be seen in anything from shorts to shirts to sports bras, swept the sporting world upside down and has been popular for a long time.
Sports outfits made of this material are very common; whether they are worn in rugby, football, or basketball, most sportswear on the market today is built of mesh fabric.
Sewing with Mesh fabric
Mesh fabric is a slippery fabric and needs to be sewed with care. Although it can be easily cut using a rotary cutter and sewed. One should use the correct sewing accessories and sewing notions and supplies for a perfect result.
When sewing patterns and designs on the fabric, you should use a universal sewing needle. The sewing threads used should be All-purpose Polyester. And the stitches should be using a zig-zag stitch on your sewing machine like the Brother SE600, one of the best sewing machines available.
Keeping in mind these little tips and tricks, you can easily sew your mesh fabric according to your taste and preference.
Dyeing with Mesh fabric
Mesh fabrics can be easily dyed. The process is useful for designers and consumers with unique styles and preferred designs.
The fabric can be dyed depending on its composition of the fabric. If made using nylon, polyester, and other synthetic threads, the Rit All-Purpose Liquid Dye can be used as the best fabric dye available.
How to care for Mesh Fabric?
Mesh fabrics aren't so hard to care for and can easily be washed and ironed without a hassle.
Washing
Use cold-warm water to wash the fabric
When it comes to delicate mesh products, such as intimates, handwashing is always the safest and most effective cleaning means.
You can use all-purpose bleach alternatives for cleaning
The machine setting should be set to a normal cycle
Fabric softeners can be used
The fabric can be dried by air-drying it on a flat exterior
To dry, place the item flat on a drying rack, hang it, or use a low heat setting on your dryer.
Ironing
Using a shark steam iron, press the fabric on the wrong side
Use a low heat setting and a press cloth
Use pins to ensure the fabric stays in place
Where to buy Mesh Fabric?
Mesh fabric can be purchased from fabric and garment retailers. Clients can also purchase Mesh fabric from online stores and websites like Fabric.com and Amazon, which have the best Mesh fabric available, like the lightweight Power Mesh or the unique Sunbrella Style: Sling.
It can be sold in several ways depending on the seller;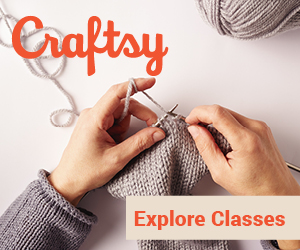 By yard
By Inches
Can be cut to order
Mesh fabric can either be woven or knitted and usually features small, signature holes. The size and shape of the holes in the fabric vary by fabric line. Mesh is often made with synthetic fibers like nylon or polyester. Mesh is often stronger than it looks and is usually quite durable. Mesh can be used for anything from apparel items to bags, for crafting, utility projects, and more.
Best Mesh Fabrics
Here are our mesh fabric reviews.
Mesh can often closely resemble net-like fabric. Mesh is often stronger than it looks, and since this mesh is made from nylon, it is quite durable. Mesh is also versatile and can be used for sewing things like reusable produce or other bags, for utility projects, and more.
Machine wash, tumble dry on low heat
This fabric is medium weight
Available in 60" widths
Shop Now on Fabric.com
Check Today's Price on Amazon
This lightweight mesh is available in five different colors. This fabric is quite unique in that it features 50% four-way stretch, which is great for making bras, lingerie, shapewear, costumes, dance apparel, and more. This fabric could also be used as a liner for many different garments.
Dry clean only
Fabric is made from 100% nylon
Available in 58" widths
Shop Now on Fabric.com
Check Today's Price on Amazon
This mesh fabric is available in white, black, and beige. The fabric has about 15% mechanical, four-way stretch for added movement and mobility. This unique knit fabric could be used to create tanks, activewear, costumes, tops, jerseys, bags, and more.
Machine wash cold, tumble dry on low heat
Fabric is lightweight and is available in 63" widths
100% polyester
Shop Now on Fabric.com
Check Today's Price on Amazon
This mesh fabric is unique and full of flash. Available in twenty eye-catching colors, this glitzy fabric is made from a mesh knit with lurex accents and sequins for shine and sparkle. One look at this fabric and it's easy to see why it would be a great choice for dance wear, costumes, craft projects, and more.
Fabric is 100% polyester
This mesh fabric is very lightweight and is available in 44" widths
Dry clean only
Shop Now on Fabric.com
Check Today's Price on Amazon
This unique fabric from Sunbrella is both durable and soft, due to the blend of PVC and Sunbrella Acrylic that the fabric is made with. The fabric features a more subtle texture and can be used outdoors. This fabric would be perfect for upholstering outdoor furniture projects. The line of fabrics that this mesh belongs to is available in forty different, solid colors.
Fabric is made from 68.4% polyester and 31.6% nylon
Fabric is heavyweight and comes in 54" widths
Fabric should be spot washed and left to air dry
Shop Now on Fabric.com
Check Today's Price on Amazon
Mesh Fabric Buying Guide
Mesh fabric is quite versatile and can be used for a wide range of projects. Mesh is often used to make sports jerseys and athletic wear, lingerie and shapewear, but it can also be used for other apparel items, crafting, costumes, dancewear, different kinds of bags, and more. Some lines of mesh can be easily laundered at home while others are dry clean only. Mesh is usually quite durable, and some mesh fabrics can even be used outdoors.
Sewing with Mesh
Mesh might look a little intimidating to sew with, but it can actually be fairly user friendly. A great tip is to find out what fibers the mesh is made of and match that to the thread you are using. Thread can be purchased in both polyester and nylon, so it is often easy to match to the fabric you are using. Mesh can be serged or sewn on a regular sewing machine.
Budgeting
Mesh fabric is often quite inexpensive to purchase. Some mesh can be purchased at or around the five-dollar-a-yard mark, whereas others can be purchased for around or under ten dollars a yard. Some specialty mesh fabrics, like outdoor fabrics, might cost over twenty dollars a yard, but these fabrics often come with some great properties that make them quite durable and long-lasting.
Recommended Reading:
Conclusion
Mesh fabrics have been around for a long time and are used for various products and apparel even now.
Sources