23rd May 2023
Mini irons are a fantastic addition to any household, providing a convenient and portable solution for pressing clothes and fabrics. But how do you choose the right mini iron for taking your quilting or crafting projects on the go?
I travel frequently, and I needed a way to keep up with my quilting and embroidery projects as they are my form of relaxation. But like everyone else, I am limited in the number of suitcases I am allowed on any trip, which puts space-saving features at the top of my list.
Mini irons or travel irons can be a life-saving tool for your on-the-go crafting needs.
These compact appliances are particularly beneficial for travelers, crafters, and anyone with limited storage space. With several types of mini irons on the market, I know it can be confusing and difficult to find the right one, just like Goldilock's porridge. (BTW my mother made us eat Quaker Oatmeal EVERY DAY, and to this day I can't stand a bowl of porridge. Sorry Goldilocks!)
How do I choose the right mini iron?
The key to selecting the perfect mini iron lies in assessing them for size, weight, heat settings, and ease of use.
Size and weight play a critical role in portability, so those frequently on-the-go might consider prioritizing a lightweight and compact design. Meanwhile, adjustable heat settings can guarantee compatibility with various fabric types, as well as allowing for safe usage on delicate materials.
Another essential aspect to consider when purchasing a mini iron is its safety features. Having an automatic shut-off or a protective cover can help prevent accidents and prolong the life of the iron. Additionally, opting for a reputable and reliable brand can contribute to your overall happiness with the product.
In my quest to find the best mini iron, I devoted countless hours to researching and testing numerous options, just as you might when looking for the best knife that makes food preparation easier and faster. In the end, I've compiled a list of the top mini irons that will help you achieve wrinkle-free clothes and pressed sewing projects with minimal effort.
Best Mini Irons
I've gathered a list of the best mini irons available on Amazon for your convenience. Check out my top picks below!
In my opinion, this mini iron is a must-have for quick touch-ups and on-the-go ironing tasks for any crafter..
Pros
Compact and lightweight
Heats up quickly
Versatile for various fabrics
Cons
Limited temperature control
Small ironing surface
May not be suitable for heavy-duty ironing
I bought this mini iron, and I must say it has been a game-changer for me. It's a handy iron that can fit into my luggage easily and is convenient for on-the-go use.
This small iron heats up surprisingly quickly, allowing me to address wrinkles and creases with minimal waiting time.
The versatility of this mini iron has proven invaluable. Whether it's a delicate silk scarf, doll clothes, or my reliable cotton shirt, this tiny workhorse handles it all.
What I like about this mini iron is that I can "spot" iron easily, say a sleeve that got wrinkled in my suitcase.
However, there are a couple of downsides to this mini iron. Firstly, the temperature control is quite basic, so you're limited in fine-tuning the heat settings as you would with a regular iron.
Additionally, its small ironing surface makes it limited to small creases. I certainly would NOT recommend it for curtains or large pieces of clothing. Ironing a full shirt would be beyond it's capabilities.
This is really a crafting iron that travels.
Despite these limitations, I honestly think this mini iron is worth the investment for its convenience and practicality.
It's perfect for those on-the-go moments when you need to freshen up an outfit or press a crease and the compact design means it hardly takes up any space in your luggage or crafting area. So, for anyone in need of a reliable and handy mini iron, I highly recommend giving this one a try!
| Photo | Product | Price | Buy |
| --- | --- | --- | --- |
| | Clover Mini Iron II The Adapter Bundle with Large Iron Tip Adapter - Crafting Tool for Quilting, Sewing, Heat Transfer Vinyl, Scrapbooking, and More | $37.99 | |
| | Clover 9105 Mini Iron II Slim Line Tip | $7.10 ($7.10 / Count) | |
| | Clover 8154100 Mini Iron II The Adapter Tip-Hot Knife (9106) | $8.06 ($8.06 / Count) | |
| | Clover LD5085 Mini Iron II The Adapter Tip-Ball | $7.43 ($7.43 / Count) | |
The BEAUTURAL Mini Heat Press is a great investment for crafting and small-scale ironing projects.
Pros
Easy to use with one button control
4 heating modes for various transfer demands
Compact and convenient storage features
Cons
May not be suitable for pressing vinyl on faux leather
Limited to small-scale projects
No cordless option available
I own the BEAUTURAL Mini Heat Press and bring it along with the Clover iron for some of my sewing and crafting projects. I was impressed by its simplicity, as it's controlled by a single button, making it easy to operate. With 4 heating modes, it provides just the right amount of heat for different types of projects.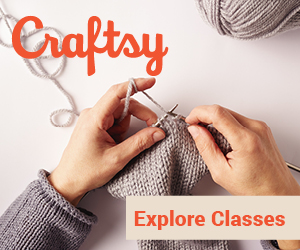 The compact design of the mini iron is ideal for anyone who is tight on space or needs to travel with their crafting supplies. It comes with an insulated safety base and a storage bag that keeps it protected and easily accessible.
While the mini iron has been perfect for handling smaller sewing and quilting projects, I've found that it may not be suitable for pressing vinyl on faux leather due to its lowest temperature setting of 285℉.
I genuinely enjoy using the BEAUTURAL Mini Heat Press for my small-scale ironing needs. Its compact size, easy operation, and convenient storage features make it a reliable companion for my crafting projects.
So, if you're in the market for a mini iron to assist you in your sewing, quilting, or other DIY projects, I would definitely recommend giving the BEAUTURAL Mini Heat Press a try.
Easy to Use: Controlled by one button, easy to operate; Simply press the button to change the temperature modes, heat quickly and evenly, making your projects more perfectly; A comfortable handle and precision tip provide ultimate control and accuracy
4 Heating Modes: Come with 4 heating settings and temperature from 285℉ to 375℉ that meets all your various heat transfer demands; Low temperature: 285℉, Medium temperature: 315℉, High temperature: 345℉, Top temperature: 375℉
Mini But Mighty: A small heat press for uniquely shaped, extra-small projects with hard-to-reach spaces; Obtain high-impact heat-transfer results through uniformly heated ceramic coated heating plate; Ideal for sewing and quilting projects
Compact and Easy to Store: Paired with an insulated safety base and an elastic Velcro strap, making it easy to store almost anywhere; Also come with a storage bag
Safety Comes First: Conform with applicable product ETL standard; Automatically shut-off after 15 minutes of inactivity to provide you with maximum convenience and safety
I believe this mini iron should be on everyone's must-have list, especially for those who frequently travel or work on craft projects.
Pros
Compact and lightweight
Quick heating
Efficient steam function
Cons
Smaller ironing surface
Might not be suitable for heavy fabrics
Cord length could be longer
When it comes to small irons, I found this particular mini iron to be a game-changer for me. Its compact design makes it easy to pack in my luggage during trips or store it in my sewing space when it's not in use, which saves me valuable space.
I admit I have some difficulty with my right-hand grip, so using an iron I can grasp like a sander can be easier for me. Adaptability is key in life, so choose a handle grip that is not so tiring on your arm, especially if you need to iron several pieces of clothing.
Heating up quickly, this mini iron is ready for use within a few moments. I appreciate how it didn't keep me waiting for too long while I was ironing my clothes or working on my crafting projects. The steam function came in handy when I needed to remove stubborn wrinkles, and it worked quite efficiently.
The only downside I found is the smaller ironing surface, which might take some getting used to. It might not be the best mini iron for heavier fabrics, but for regular clothes and crafting materials, this iron does the job well.
When I used it, I also noticed the cord length could be longer, as I had to make sure I was close to an outlet. By bringing along a power strip, I never have to worry about length or not enough plugs for my projects
Its pros of being compact, fast-heating, and efficient with steam outweigh its cons of a smaller ironing surface and a shorter cord. I think this is another great option for those who need a mini iron for travel or crafting purposes.
The Sharper Image SI-755 Mini Steam Iron is another great mini iron for its compact design, dual voltage, and efficiency in removing wrinkles. I use this iron for traveling overseas, as it has a dual voltage adapter built in.
Pros
Quick heat-up time with versatile temperature settings
Lightweight and travel-friendly with dual voltage
Ideal for various fabric types and craft projects
Cons
Smaller water tank capacity
Not as powerful as a full-sized iron
Steam function may require some effort
I recently used the Sharper Image SI-755 Mini Steam Iron, and I was quite impressed by its compact size and versatility. It heats up in just one minute, which is perfect for those last-minute touch-ups on my clothes.
The temperature settings are easy to adjust according to the fabric type, and the iron removes wrinkles effectively.
What I particularly liked about this mini iron is its dual voltage feature. It allows me to use it both at home and when I travel internationally without worrying about voltage compatibility.
For frequent travelers, this is a handy tool to have in your suitcase. Craft enthusiasts will also appreciate its small size and precise heat control, making it perfect for quilting projects or other creative pursuits.
However, one thing to note is that the SI-755's water tank capacity is relatively small at 1.1 ounces, which means you might need to refill it more often during extended ironing sessions.
It also doesn't quite pack the same punch as a full-sized iron, but considering its compact design and targeted purpose, this is not a problem.
The steam function on the Sharper Image Mini Steam Iron took me a little getting used to, as I had to read the specific instructions for optimal performance. Once I figured it out, the steam feature was useful for smoothing out stubborn wrinkles, but it was not as powerful as I'd hoped.
Overall, I believe the Sharper Image SI-755 Mini Steam Iron is a worthwhile investment for individuals who frequently travel or need a compact, effective tool for their craft projects. Just keep in mind its limitations and be prepared to put in some effort to get the best results from the steam function.
I highly recommend the Ivation Small Mini Iron for those looking for a compact and powerful iron, perfect for travel and crafting.
Pros
Rapid 15-second heat-up time
Non-stick ceramic soleplate for easy gliding
Dual voltage compatible for global use
Cons
Dial can be slightly difficult to turn
Steam function may not be as strong as other irons
Shorter lifespan compared to full-sized irons
I recently used the Ivation Small Mini Iron and was amazed by its quick heat-up time of just 15 seconds. The powerful 420-watt steam iron removed wrinkles from various fabrics with ease. Its compact size makes it perfect for travel and even for crafting projects at home.
The non-stick ceramic soleplate on this iron ensures a smooth glide over various materials without any sticking. One-touch steam control and variable voltage settings make it convenient for a wide range of users.
The extra-long power cord (7.5 feet) also gives you flexibility and maneuverability while ironing, and can be conveniently wrapped and clipped around the iron handle.
Although the Ivation Small Mini Iron performs very well as a compact iron, there are a few drawbacks that I encountered.
The temperature dial was a bit difficult to turn, which I managed by using a dime. The steam functionality isn't as powerful as some other irons, but it's more than enough for travel and crafts.
It is also important to note that, as a mini iron, it may not have the same durability as a full-sized iron.
Overall, the Ivation Small Mini Iron is an excellent choice for travelers and crafters alike, looking for a compact yet powerful iron. Despite minor drawbacks, it's a great addition to any crafting station or travel bag.
Tthe Rowenta Pro Compact Steam Iron is the Rolls Royce of mini irons for its powerful performance and travel-friendly design.
Pros
Efficient and powerful steam output
Compact and travel-ready with dual voltage
High-quality stainless steel soleplate
Cons
No indicator light
Handle feels a bit flimsy
Small water tank capacity
I recently used the Rowenta Pro Compact Steam Iron and was happy with its performance. Despite its compact size, this mini iron packs a powerful punch, making it easy to remove wrinkles from various types of fabrics.
The steam output is consistent, and the vertical steam option works wonders on hanging garments.
With 1000 watts of power and 200 microsteam holes, the stainless steel soleplate glides smoothly across all fabrics without causing snags or damage. The precision tip is excellent for reaching narrow edges, seams, and collars.
The adjustable temperature control allows me to choose the optimal setting for any fabric type.
One of the best features of the Rowenta Pro Compact Steam Iron is its travel-ready design. The handle folds flat for easy storage, and it comes with a travel pouch for fully protected packing.
The dual voltage switch ensures that this mini iron works well in both 120 and 230-volt countries, making it perfect for travelers who need to look polished on the go.
Though overall, I had an excellent experience with this mini iron, there are a couple of things that could be improved. The lack of an indicator light can be inconvenient as I have no way of knowing when the iron has reached its desired temperature.
Additionally, the handle might feel a bit flimsy, and the water tank is quite small, requiring frequent refills during long ironing sessions.
The Rowenta Pro Compact Stainless Steel Soleplate Steam Iron is an investment worth making. Its powerful performance, high-quality soleplate, and travel-ready design make it an indispensable companion for those who need a reliable mini iron on the go or at home.
1000-watt iron with micro steam stainless-steel soleplate
Adjustable temperature; consistent steam; burst-of-steam button
Vertical-steam option; 2-ounce transparent water tank; dual-voltage switch
Compact size; handle folds flat for storage; travel pouch included
Measures 8-3/5 by 3-8/9 by 4-8/9 inches; 1-year limited
I highly recommend this mini iron for its efficiency, compact size, and unique leaf-shaped soleplate.
Pros
Compact and lightweight for travel
Dual voltage for worldwide use
Versatile – great for crafts as well
Cons
Might be too small for large garments
Limited heat settings
Steam function could be stronger
The BEAUTURAL Mini Steam Iron checked all the boxes for me. I took it on my trip to Europe and it worked wonders on my clothes. The compact size was perfect for my suitcase and the dual voltage feature was a huge plus.
It heated up quickly (only 35 seconds!) and the unique leaf-shaped soleplate made it easy to reach tight spaces and corners.
Although it's perfect for travel, I also found this mini iron to be super handy around the house. It turned out to be ideal for working on my handmade ragdoll and quilting projects.
The iron is versatile enough to be used for sewing, appliqué, and even flower pressing! I appreciate the steam function, but I did notice that it could be a bit stronger.
The BEAUTURAL Mini Steam Iron's design is visually appealing and functional. The anti-slip handle provides a comfortable grip, and the dial on top makes it easy to adjust the heat settings.
Admittedly, the heat settings are limited compared to full-sized irons, but for my needs, it was more than sufficient.
This BEAUTURAL Mini Steam Iron is an excellent choice for both traveling and crafting projects. It's compact, versatile, and easy to use. Just keep in mind that it may not be suitable for larger garments and the steam function could use improvement.
Compact Size for Travel: Thanks to its lightweight and compact size, you can take this steam iron with you on vacation or traveling, it will fit into the tightest space in a suitcase or bag
Worldwide Use: Easily switch between 110V and 230V depending on the country you are in, which is ideal for travel; US plug fitted; Powered by 400W, it takes 35 seconds for the iron to heat
Alternative Uses: It is not only an iron, but also perfect for using on small delicate items; It can make a great addition to your DIY piece for quilting, sewing, appliqué, patchwork, ragdoll making and even for squeezing flowers
Unique Leaf-Shaped Soleplate: Different from many in the market due to its leaf-shaped soleplate; This double-tipped shape lets you easily push iron into tight spaces or corners of your clothes
Convenience Features: It has a variable heat setting that can also be changed by twisting the dial on top of the iron; It also has a steam function which is activated by the steam on/off switch
FAQ
1. What can I use a mini iron for?
What can I use a mini iron for? Personally use a mini iron for a variety of household tasks, such as ironing out small wrinkles on clothing, curtains, and quilting projects. It's great for travel, too!
2. How do I properly store my mini iron?
How do I properly store my mini iron? When not in use, I make sure to unplug my mini iron, allow it to cool down completely, and then store it in a clean, dry place away from direct sunlight.
3. Can I adjust the temperature settings on my mini iron?
Can I adjust the temperature settings on my mini iron? Indeed, I can easily adjust the temperature settings on my mini iron to suit various fabric types – from delicate silks to heavier cotton – by turning the heat control dial. However, some irons have "one size fits all" settings, so be sure and look for a dial that lets you change the settings.
4. Do I need to clean my mini iron regularly?
Do I need to clean my mini iron regularly? Yes, cleaning your mini iron is essential for maintaining its performance. I wipe off the soleplate with a soft, damp cloth after every use, and occasionally use a mild cleaner if needed.
5. Are mini irons safe to use?
Are mini irons safe to use? As long as you follow the manufacturer's instructions and take a few basic precautions (like not leaving it unattended while plugged in), you will find your mini iron to be safe and easy to use.
Buying Guide
Assessing Your Needs
Before deciding which mini iron to buy, I make a list of my specific needs. For instance, if I need a mini iron primarily for traveling, I might prioritize compact size or dual voltage compatibility. On the other hand, if I will be using the mini iron for crafting projects, I may prefer one with variable temperature settings and precise tips.
Key Features to Look For
There are several features I might want to check when comparing mini irons:
Temperature control: Some models offer adjustable temperature settings for various fabric types or crafting projects.
Weight: A lightweight mini iron will be more comfortable to handle, especially during extended use.
Wattage: Higher wattage usually means faster heating, which can save me time when ironing multiple items.
Cord length: A longer cord provides more flexibility when setting up my workspace.
Evaluating Mini Iron Quality
After narrowing down my choices based on key features, I would look for indicators of high-quality construction and performance. These factors could include:
Non-stick or ceramic soleplate: This feature can ensure smooth gliding and prevent the fabric from sticking to the iron.
Rapid heating time: A quicker heat-up time means less waiting and more efficient ironing sessions for me.
Safety features: Auto shut-off, cool-touch handles, and heat-resistant storage options can help keep me safe while using and storing the mini iron.
User reviews: Reading what others have to say about their experience with the mini iron may offer valuable insight into its performance and durability.