Introduction to Velveteen Fabric
To emulate the luxurious feel of velvet, manufacturers created a fabric called Velveteen fabric. Although cotton is the norm, the phrase can also refer to a silk and cotton blend.
Compared to natural velvet, Velveteen has more substance, doesn't drape as smoothly, and lacks the luster that gives velvet its signature look. The production and sale of Velveteen changed over time as different styles became in vogue.
What is the History of Velveteen Fabric?
Velveteen fabric originated from velvet textile. Indeed, velvet was a favorite of royalty in a wide variety of countries. As far as fabric quality is concerned, it is still the standard.
Plus, the historical significance of velvet is a significant factor in its popularity as a fabric among consumers. After all, velvet has been used for generations, and only a select few materials have been able to replicate its luxurious feel and look.
On the other hand, Velveteen fabric is a more recent innovation, designed with functionality in mind rather than as an unnecessary luxury. But Velveteen is a different fabric altogether from velvet because of its construction.
Properties of Velveteen Fabric
It is a fabric that is easy to maintain. Moreover, the fabric's low price means you won't lose too much sleep over the occasional blemish.
It is easily washable, unlike velvet, and can be dry cleaned or washed in a machine.
Because of its cotton and silk composition, Velveteen is also quite pliable. Although not as elastic as velvet or velour, it nevertheless provides a comfortable stretch.
It is a breathable fabric that is comfortable to wear.
How is Velveteen Fabric Made?
Velveteen is a cotton fabric designed to look like velvet. It is a type of fabric that is woven from twilled cotton and a pile of the same cloth. The pile is created by using only one thread of yarn, the weft, to make the fabric.
Velveteen fabric has a shorter pile in comparison to velour or velvet textiles. This makes the material a bit rigid, making it fall level with the garment. As a result, Velveteen is a bit difficult to drape.
Where is Velveteen Fabric Made?
Most of the world's Velveteen supply is produced in Asian countries like China. Most raw materials that are delivered to be processed into finished items are shipped to China because of China's dominant position in the global textile industry.
Typical uses of Velveteen Fabric
Velveteen fabric is used for various garments along with different products.
Daily wear
In particular, it is utilized in producing shirts and pants, dresses, and other clothes ranging from informal to businesslike. Since the fabric is similar to velvet, it can be used for garments made from velvet.
Home Décor
Curtains, duvets, bed skirts, pillowcases, and even wall hangings would all benefit greatly from being made from this fabric.
Sewing with Velveteen Fabric
Velveteen fabric is a durable fabric that requires special attention when sewn. The durable textile is simple to cut with a pair of fabric scissors. If one wants to get ideal results with their sewing, they should be sure to employ the appropriate sewing essentials, sewing notions, and supplies.
When sewing patterns and designs on the fabric, it is essential for you to be aware that the color of the textile's pile will change if a single part is cut in a direction that is different from the original orientation.
As a result of this, specific designs will call for a different pattern, mainly when working with fabrics that have naps. In addition, it is essential to remember that Velveteen fabric is delicate and can be easily marred by using pins, so you should use sharp and pointy ones for your material.
The sewing threads used can be all-purpose polyester or cotton, depending on the composition of the fabric.
You should use the best sewing machines like the Brother SE600 for the best results. Velveteen fabric can be sewn in various ways, so long as you keep these minor tips and tricks in mind.
Dyeing with Velveteen fabric
As unlikely as it may sound, it is possible to color Velveteen materials. The technique can assist both designers and customers with unique likes and preferences.
The fabric can be dyed depending on the composition of the material. If made using cotton or other synthetic fibers, the Rit All-Purpose Liquid Dye can be used as the best fabric dye available.
How to care for Velveteen Fabric?
Fabrics made of Velveteen aren't as challenging to maintain as you might think; they can be cleaned and ironed without too much trouble.
Washing
You can dry clean and machine-wash the fabric too.
You should use a gentle laundry detergent.
The machine setting should be set to a regular cycle
Fabric softeners can be used
Avoid the use of bleach
The fabric can be dried by air-drying it on a flat exterior
Alternatively, you can tumble dry the garment on low, but be sure to take it from the dryer before it dries out.
Ironing
Using a shark steam iron, press the fabric on the wrong side
Use a low heat setting and a press cloth
The seams may be ironed without damaging the fabric pile by using strip sticks.
Where to buy Velveteen Fabric?
Velveteen fabric can be acquired from fabric and garment retailers. Clients can also acquire velveteen fabric from online retailers and websites like Amazon, which has the best Velveteen fabric available.
It can be sold in several ways depending on the seller;
By yard
By Inches
Can be cut to order
Velveteen fabric can sometimes look a lot like velvet. Usually, velveteen has a shorter pile than velvet, but it might otherwise be hard to tell the fabrics apart. Velveteen has often been called "faux-velvet." Velveteen can be made with many different fibers. Cotton, polyester, acrylic, and other fibers. Velveteen can, depending on the line and type of velveteen, be laundered at home, though some lines will require dry cleaning.
Best Velveteen Fabrics
Here are our velveteen fabric reviews.
1. Robert Kaufman Lush Velveteen
This line of velveteen fabric from Robert Kaufman is available in over ten different, solid colors. It might be hard, at first glance, to be able to tell this fabric apart from real velvet. This fabric has a lush pile, is very soft, and each color in this line is quite vibrant and lustrous. Use this fabric to sew many different types of apparel items or for home décor accents and accessories.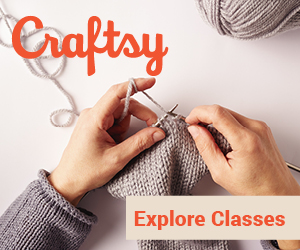 Fabric is 100% cotton and is medium weight
Comes in 43" widths
Machine wash cold, hang to dry after- be sure to turn fabric inside out before laundering
Check Today's Price on Amazon
2. 72″ Velveteen
On the hunt for a classy-looking fabric that will add that unique touch to any room? Look no further than this line of velveteen fabrics. This line is available in wider than normal widths, and the fabric is very heavy (12.91 oz per square yard), which makes it a great choice for home décor projects. Make window treatments, slipcovers, and toss cushions. This fabric is even suitable for some upholstery projects!
Wash with lukewarm water in the washer, do not place in dryer
This fabric is very heavyweight, is available in 72″ widths, and this line comes in over fifteen different colors
Fabric is 100% polyester and is very soft
Check Today's Price on Amazon
This fabric's pile is quite dense and features a scuba knit backing, hence the fabric's name. This fabric has 5% stretch across the grain and also drapes beautifully. These attributes help make this fabric a good choice for making apparel items like skirts, dresses, jackets, pants, and more.
Dry cleaning is best but can be hand washed with cold water and mild soap
Fabric is medium to heavyweight and is made from 100% polyester
Available in 60″ widths
Check Today's Price on Amazon
4. Fabricut Valley Velveteen Copper
60'' Inches Wide
90% Polyester, 10% Spandex
This Fabric is 60'' in width. Each order comes in 1 full length piece. For example, if you order a quantity of 5, you will receive a 5 yard piece measuring 60'' x 180''. If you order a quantity of 15, you will receive a full 15 yard piece measuring 60'' x 540''.
This fabric is sold by the yard and cut to order.
Stretch Fabric
Looking for a very heavyweight fabric that is tough enough to tackle just about any job? Look no further than this velveteen fabric. This fabric is great for upholstery, and not just because it is so heavyweight. It actually has a finish that helps repel stains. The fabric might have a higher price tag, but it is of great quality.
This fabric is a unique blend of 54% acrylic, 28% cotton, 12% polyester, and 6% viscose
Features 36,000 double rubs
Dry clean only
5. Flocked Damask Velveteen Hunter
When it comes to unique prints, this velveteen has it all! This classy, timeless fabric features a damask pattern. The fabric is lightweight and would be a great choice for anything from apparel items to home décor accents like window treatments, tablecloths, toss cushions, bedding, and more.
Dry clean only
Fabric is 100% polyester
Available in 58″ widths
Check Today's Price on Amazon
Velveteen Fabric Buying Guide
If you've been on the hunt for a fabric that is classy, elegant, timeless and comes in many different looks, then velveteen is your fabric. Velveteen is often made from many different fibers, giving it different weights, which makes it versatile enough to be used for anything from clothing to home décor projects. Velveteen can be used to sew jackets, dresses, skirts, toss cushions, window treatments, tablecloths, and bedding. Some velveteen is even strong enough to be used for upholstery projects.
Budgeting for Velveteen
Velveteen can really range in price since there are so many different kinds and weights of fabric. Each fabric has different properties. Some velveteen comes in wide widths, some contain stretch, and others are very heavyweight and are specially made for upholstery. Depending on the line of fabric, velveteen can usually range between ten to twenty dollars per yard. Some of the very heavyweight fabrics can range over seventy dollars per yard.
Sewing With Velveteen
Velveteen can be a little more challenging to sew with, especially for beginners. That shouldn't deter anyone from trying to use it, but a little more research into different sewing techniques and products can make the fabric easier to work with. Velveteen fabric can show pin and cut marks, so also be sure to take care preparing the fabric for sewing.
Recommended Reading:
Conclusion
In sum, Velveteen stands out as a very exceptional textile. The time and attention required to produce a quality garment from Velveteen may put some people off.
However, it is an ideal option for clothing due to its resilience and velvet-like appearance. Even though velvet is more expensive, Velveteen can be an excellent option for those who can't afford the real thing.
Sources