Introduction to Twill Fabric
Twill fabric is a durable textile made using the Twill weave, one of the three original weaves used to make textiles.
The term "Twill" does not relate to a particular kind of cloth fiber; rather, it describes a specific weaving method that yields a diagonal pattern. Satin and plain weave, on the other hand, both feature straight patterns.
What is the History of Twill Fabric?
Since people have been weaving fabrics in Twill patterns for centuries, it isn't easy to pinpoint where this particular form of fabric first appeared.
The term "Twill," on the other hand, is an updated form of the Old English word "twili," which itself comes partly from the Latin term "bilix."
Even though other cultures have been weaving this fabric for a significantly longer period than the British have, the Twill weave is usually considered representative of British culture.
Properties of Twill Fabric
It is a strong and durable fabric that can withstand wear and tear.
It is an opaque fabric due to the specific weaving style
It is wrinkle-free since it is a very thick material
It has excellent draping abilities
How is Twill Fabric Made?
Popular fibers for Twill weaving include cotton, polyester, and blends. The weft thread, the horizontal strand, is weaved over and beneath the warp threads to create a Twill pattern. The diagonal pattern is achieved by offsetting every second row from the one above it.
A Twill weave's fraction indicates the type of Twill weave used and how the threads are woven over each other. In the case of a 3/1 Twill, for instance, the weft is interlaced over three warp yarns and under one.
Where is Twill Fabric Made?
Although Twill fabric is manufactured in several countries, China stands out as the leading exporter. In addition to being the world's largest cotton grower, China also produces a significant amount of polyester.
Since these are the two fibers most usually used to manufacture Twill cloth, China dominates the global market in Twill production.
China's position as the world's largest textile producer is in jeopardy due to competition from other countries, including the United States, India, and Pakistan. However, for the time being, this country still produces more textiles than any other.
Common uses of Twill Fabric
You may find Twill in various applications, from apparel to accessories to home decor.
Daily Apparel
Twill is used to make jeans and chinos. The heaviness of the cloth is what sets chinos apart from jeans. Conversely, chinos are made with lesser-weight fibers, whereas jeans are woven from heavier ones.
The fabric is also perfect for use in industrial and outside work attire where the fabric is subjected to a significant number of abrasions, such as overalls and jumpsuits.
Home decor
The Twill weave creates a wide variety of durable upholstery textiles and home decor items that can resist heavy use over a long period, such as curtains, couches, chairs, and cushions.
Linens
Because large thread counts can be achieved in a Twill weave, this fabric is frequently used for bedding, towels, and sheets. Fabrics made from cotton with a greater thread count tend to be softer and last longer with regular use.
Sewing with Twill Fabric
Twill fabric is a stretchable fabric that is easy to sew. The fabric is a strong and durable textile that can still be cut using a rotary cutter to get accurate pieces.
If you want to get the best results from your sewing project, you should be sure to utilize the appropriate sewing essentials, sewing notions, and supplies.
When sewing patterns and designs on the fabric, use a regular straight stitch. If your Twills are heavier, you would have to use a slightly longer stitch.
The sewing threads should be polyester or All-purpose ones, depending on the composition of the fabric. You should also use the best sewing machines like the Brother SE600 for the best results. Twill Fabric can be sewn in various ways, so long as you keep these minor tips and tricks in mind.
Dyeing with Twill Fabric
Contrary to popular belief, Twill fabrics are dyeable. The technique has the potential for usage by designers and shoppers with discerning preferences. The fabric can be dyed using the Rit All-Purpose Liquid Dye, the best fabric dye available.
How to care for Twill Fabric?
You would think that cleaning and ironing fabrics made of Twill fabric would be difficult, but they are not.
Washing
Use cold water to wash the fabric
Handwashing is always the safest and most effective cleaning method.
You also wash your Twill's in a washing machine
The machine setting should be set to a gentle cycle
You should use a gentle detergent for your Twill fabric
Avoid the use of bleach
The fabric can be dried by air-drying it on a flat exterior
Do not tumble dry the fabric
Ironing
Using a shark steam iron, press the fabric on the wrong side
Use a low heat setting and a press cloth
Make use of pins to keep the fabric in place
Where to buy Twill Fabric?
Retailers of both fabric and garments typically carry Twill fabric in their inventories. Customers can also purchase Twill fabric through online merchants and websites such as Fabric.com and Amazon, which stock the best Twill fabric currently stocked.
It can be sold in several different ways, depending on the vendor, including:
By the yard
Using Inches
Able to be shaped according to certain requests
Price
The cost of Twill cloth is determined by the type of fiber used and the manufacturing method employed.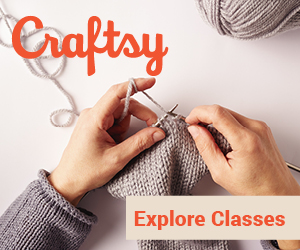 Crafters working on a range of projects, such as quilting, garments, and home decor, need cotton twill fabric. This type of 100% cotton fabric has the advantage of being easy to care for – it is machine washable and dryable. It also comes in a wide range of prints and solids. This buying guide will help you find the perfect fabrics to complete any project you have in mind.
Best Twill Fabrics
Here are our twill fabric reviews.
How I decide on what to buy:
My goal is to help you find the best sewing resource for your requirements. I do the legwork to ensure you get the most for your money, whether you're shopping for high-end gear or the bare essentials.
I consult experts, sewists, teachers, and/or craftspeople, and family members who are also sewists; I scour the Internet for information on how sewing supplies are used; I read customer reviews by real users; and, of course, I rely on my own accumulated expertise as a sewist.
This set of cotton fabric squares is perfect for a range of sewing projects, from patchwork to quilting to applique. It comes in a wide range of 50 different patterns. All sewers, from beginning to advanced, will find this set of fabrics a joy to create projects with.
100% high quality cotton material
Fine texture
50 different patterns
Check Today's Price on Amazon
Each set of iNee Candy Solids includes eight fat quarters in a range of colors. Two different sets of colors are available. The 100% cotton fabric is suitable for use on a range of projects, from patchwork quilting to apparel. The fabric is machine washable in cold water.
100% cotton
Each cut measures 18×22 inches
Machine washable in cold water
Check Today's Price on Amazon
Rose Flavor printed cotton twill fabrics are available either as bundles of eight different prints or solid colors. They are made from 100% cotton twill fabric, which is suitable for a variety of projects, from quilting to garment construction. They can be machine washed in cold water.
Convenient fat quarter bundles for quilting
100% cotton twill fabric
Soft and skin-friendly
Check Today's Price on Amazon
This set of 100% cotton twill fabric comes in 14 different solid colors. The fabric is heat resistant, can absorb moisture, and is comfortable and breathable. It is suitable for use in quilting projects, for making clothing and bedding, and much more. The pieces are flat quarters, which are especially convenient for patchwork and quilting.
100% cotton
Soft and comfortable
Heat resistant
Check Today's Price on Amazon
This assortment of eight fat quarters is made from 100% cotton twill fabric and is great for a range of projects, from patchwork quilting to scrapbooking. It is available in a range of colors in either straight stripes or zigzag stripes. The cotton fabric is machine washable in cold water.
100% cotton
Fabrics measure 18×20.5 inches
Machine washable in cold water
Check Today's Price on Amazon
Twill Fabric Buyer's Guide
Finding good quality cotton twill fabric is important if you want to work on projects such as quilting, garment creation, and home decor. There are several qualities that are important to consider when selecting the best quality fabrics to use on your projects.
The first factor to consider when selecting fabric for a project is its quality and durability. 100% cotton twill fabrics have the advantage of being easy to care for. They can be machine washed in cold water and tumble-dried in a low-heat setting.
Because they are made from 100% cotton, they are also durable and can be used to create garments and other projects which will last a long time. These cotton fabrics also have the advantage of being comfortable, which makes them especially suitable for use in quilts and garments for adults and children.
Another factor to consider is what you want to use the cloth for. Included in this buying guide are bundles of fabrics and fabric that can be cut by the yard.
Bundles of fat quarters or smaller cuts in different prints are convenient for making patchwork quilts and other projects involving small pieces of fabric in a range of colors or prints.
Other projects, such as garments for adults or home decor projects, require larger fabric cuts. Many of the fabrics featured in this buying guide can be ordered by the yard so that you can order exactly as much as you need for whatever project you want to undertake.
This buying guide will help you find the perfect fabrics to use on any project, from garments to quilts to home decor.
Recommended Reading:
Conclusion
Now that you know the definition of Twill, you can appreciate it for what it truly is: a versatile fabric with a fine structure that can be draped in various ways. It's a durable material that can be used in various ways for making garments and products.
Sources