Introduction to Tricot Fabric
Tricot fabric is a type of cloth produced using a flatbed knitting machine. Zigzags appear on the face of the cloth, and a crosswise rib appears on the back due to the Tricot weave. It's slick, plush, and elastic and may be crafted from natural or synthetic materials.
It's knitted in a way that makes it stand apart from similar items, which is why you won't find it in stores.
What is the History of Tricot Fabric?
Tricot is the name of a particular type of cloth woven using the warp. It originates from the French verb "Tricoter," which translates to "knit." This one-of-a-kind knit fabric is referred to as "tree-coat" (or "tree-co" to be more accurate to its French roots) and can be pronounced either way.
It is believed that the first time Tricot was utilized was in ancient Greece during the fourth century to produce ceremonial robes using a fabric similar to the current Tricot.
Properties of Tricot Fabric
It is a highly breathable fabric
It is strong and durable
It is a wrinkle and crease-resistant
It is comfortable to wear
It is a highly elastic fabric
How is Tricot Fabric Made?
Tricot is a sturdy yet comfortable knit. Using a flatbed knitting machine, it is created to stitch together warp and weft strands. Tricot fabric is woven on a machine comparable to a loom rather than knitted.
A flatbed knitting machine works by having every needle create a loop in its own thread. It resembles a group of slip knots tied onto a thin piece.
With its many needles, the machine weaves bands of parallel slip knots. Then, these slip knots are passed from one needle to the next in a zigzag movement. This zigzag pattern is what gives Tricot its distinctive appearance.
Where is Tricot Fabric Made?
The majority of Tricot fabric is produced in Asian nations, including China. Since China is the leader in the textile market majority of Tricot is made there. Raw commodities are often shipped to China to be manufactured into finished products.
Common uses of Tricot Fabric
Tricot fabric is used for various garments along with different products.
Daily Apparel
Lingerie is arguably one of the most well-known applications for Tricot fabric. Lingerie refers to any intimate apparel, including undergarments and pajamas. Pantyhose, blouses, and nightgowns are all made from Tricot fabric.
The fabric can also be used to make jackets and pants.
Swim and sportswear
Tricot is fantastic for usage in sportswear due to their softness and breathability. Whether you're looking for a sports bra or yoga trousers, a Tricot weave will give you comfort during your workout. Thanks to its incredible ability to recover its original shape, it can also be used for your swimwear.
Lining in baggage
Tricot is often used as a liner for travel bags and suitcases; however, this application is less common. This variant has less stretch than the Tricot used for athletic wear.
Sewing with Tricot Fabric
Tricot fabric is a multipurpose fabric that requires special attention when sewn. The cloth is simple to cut with a pair of fabric scissors but still difficult to sew due to the stretchy nature of the material.
If you want to get the best results from your sewing project, you should be sure to utilize the appropriate sewing essentials, sewing notions, and supplies.
When sewing patterns and designs on the fabric, sew the two pieces of Tricot fabric with each other without splitting them as much as possible along the seams. This reinforces the bond between the knitted halves.
The sewing threads used can be All-purpose polyester or cotton, depending on the composition of the fabric.
It would be best if you used a ballpoint needle for your Tricot fabric. You should also use the best sewing machines like the Brother SE600 for the best results. Tricot fabric can be sewn in various ways, so long as you keep these minor tips and tricks in mind.
Dyeing with Tricot Fabric
Although it may seem impossible, Tricot fabrics can be dyed. The method can be useful for designers and buyers with specific tastes.
The fabric can be dyed depending on its composition. If made using cotton or other synthetic fibers, the Rit All-Purpose Liquid Dye can be used as the best fabric dye available.
How to care for Tricot Fabric?
You would think that cleaning and ironing fabrics made of Tricot fabric would be difficult, but in truth, they are not.
Washing
Use lukewarm water to wash the fabric; if synthetic, use a moderate temperature for washing.
Handwashing is always the safest and most effective cleaning method.
You should use a gentle laundry detergent.
The machine setting should be set to a normal cycle
You should use a mild detergent for your Tricot fabric
The fabric can be dried by air-drying it on a flat exterior
Alternatively, you can tumble dry the garment on low.
Ironing
Using a shark steam iron, press the fabric on the wrong side
Use a low heat setting and a press cloth
Make use of pins to keep the fabric in place
Where to buy Tricot Fabric?
Retailers of both fabric and garments typically carry Tricot fabric in their inventories. Customers can also purchase Tricot fabric through online merchants and websites such as Fabric.com and Amazon, both of which stock the best Tricot fabric currently stocked, such as the stunning 108″ 40 Denier Tricot .
It can be sold in several different ways, depending on the vendor, including:
By the yard
Using Inches
Able to be shaped according to certain requests
Tricot is a knit fabric. While the fabric is usually lightweight, it does come in other weights as well. There are some lines of tricot fabric that are medium-weight. This material is usually used for linings. Line items like swimwear, athletic wear, lingerie, bras, dancewear, and more. Medium-weight tricot fabric is not usually sheer or semi-sheer, but it can be used to make many form-fitting apparel items such as dancewear, activewear, leggings, tops, lingerie, and more.
Best Tricot Fabrics
Here are our tricot fabric reviews.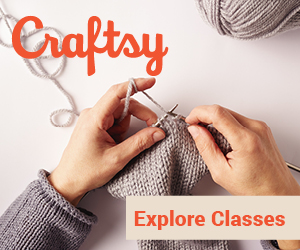 This line of tricot fabric is available in three different colors- white, black, and beige nude color. This fabric is lightweight, is partly sheer, and is made from 100% polyester. Tricot is a great choice for lining many different kinds of workout and active wear clothing, swimwear, lingerie, and more.
This fabric features 40% four-way stretch
Machine wash, tumble dry on low heat
Available in 58" widths
Bright White Tricot Woven 100% Poly Sports Apparel Knit Fabric
MADE IN THE USA
ORDERING 1 WILL GIVE YOU 58" WIDE BY 36" WHICH IS 1 YARD LONG
This line of lining fabric comes in fifteen solid colors. Some of these color choices are actually quite vibrant. This fabric is semi-sheer and is great for lining many different apparel items. Tricot fabric is a good choice for lingerie, lining costumes and formal wear, and more.
Fabric is available in wide widths (108")
Hand wash, drip dry
This very lightweight fabric is 100% nylon
Check Today's Price on Amazon
This very lightweight fabric is 100% nylon. As the name implies, it is available in a wider width than many other fabrics. This fabric is available in both white and black, and several pastel hued colors as well.
Features 20% stretch across the grain
Fabric is sheer and drapes well, which makes it a good choice for many different apparel items including petticoats, lingerie, costumes, dancewear, and more
Hand wash, let drip dry after
108 inches wide
Black***l5 Denier
Very sheer*** Significant cross stretch with little give up and down
sold by the whole yard
All multiple whole yard purchases will be sent continuous in one piece
Tricot fabrics don't just come in solid colors. This line features unique prints that are quite shiny. The fabric is medium-weight and is made from 80% nylon and 20% spandex. The fabric's stretch makes it ideal for sewing dance and activewear, costumes, lingerie, leggings, shorts, and other garments.
Features 20% four-way stretch
Available in 58" widths
Hand wash and lay flat to dry after
Check Today's Price on Amazon
This medium-weight fabric comes in some pretty fantastic colors, as well as darker solids, and neutral colors like beige. As the name implies, the fabric features a matte finish. This fabric would be a great choice for making tons of different apparel items. Sew tops, leggings, shorts, activewear, dance wear, lingerie, and more!
Fabric is a blend of 80% nylon and 20% spandex
Available in 58" widths and features 20% four-way stretch
Fabric should be hand washed and lain flat to dry afterward
Check Today's Price on Amazon
Tricot Fabric Buying Guide
Tricot is a great choice if you're looking to line an item. Tricot isn't just used for lining intimates, lingerie, and swimwear. Tricots can be used for so much more. Depending on the line of fabric, tricot can also be used to line formal items. Fuller petticoats can be made from tricot. Aside from lining, tricot can be used to make many different apparel items, depending on the weight of the fabric.
Budgeting for Tricot
Tricot tends to be on the less expensive side. Tricots can usually be purchased for under ten dollars per yard, with many lines of fabric well under that mark. Some can even be found for under five dollars per yard. Other medium-weight tricot fabrics might be a little bit more expensive, between fifteen to twenty dollars per yard. Even lightweight tricot fabric is known to be quite versatile and durable, which helps stretch your dollar as well.
Sewing with Tricot
Tricot is, generally, a stretchy fabric that usually stretches along the width of the fabric. Sewing with stretchy fabrics isn't always the most fun thing in the world. If you're a beginner sewer, there are some great tutorials, videos, blogs, and articles that can really give you some useful tips on how to set your sewing machine, what stitch width and type to use, which products might help stop slipping around, and more. Even advanced sewers sometimes get frustrated, so don't give up, and don't shy away from trying!
Recommended Reading:
Conclusion
Since it was first developed in ancient Greece, Tricot fabric has evolved into an essential component of fabric-based clothing and accessories production in the modern era. Spandex-based materials are beneficial in both the realm of swimwear and sporting gear.
Sources