The thread weight is actually a more important sewing topic than most people think. Sure, you may not have had much trouble using a matching spool of the Gutermann thread, but that's probably only if you have limited yourself to basic sewing projects, which especially includes not having worked on an embroidery project.
If you're using an embroidery machine or working on embroidery or even specific sewing projects, the thread weight can make a lot of difference.
And if you want to get better at sewing and work on the more advanced sewing projects as well, you would want to stick around as we discuss everything there is to know about the thread weight.
The Two Most Important Things
The most important thing to know with respect to the thread weight is that the higher the thread weight, the thinner the thread will be. The second most important thing to know is that the thread weight may not be listed very clearly.
Typically, you would see a number that looks like 50/2 or 40/3. Now, most people may assume that the thread weight is a fraction, but it isn't supposed to be read that way.
It's only the first number that's supposed to be the thread weight; the second number is actually the thread ply. And when it comes to the ply, the higher the ply number, the stronger the thread.
So if you see 50/2 mentioned on a cotton thread, it means that its thread weight is 50 and its thread ply is 2. In other words, it's a thin and strong cotton thread.
Something important to note here is that if the ply is 2 or higher, the thread would be fairly strong and would hold up well to everyday use.
Now, if you remember all the information mentioned at the end of a spool, you may be wondering what do the rest of the terms mean. These include the Cotton Count, Tex, and Denier.
Well, these terms are actually something that usually only the manufacturer of the thread understands properly. It's not that you can't learn about them (and become a thread weight expert!), but it doesn't really have a practical use and may hence be a waste of your time.
That said, there's something you should learn about, and that's simply which thread you should be going with for your projects. And for that, we will take a detailed look at the different thread weights and what they mean for your sewing projects.
You may find our Sewing Dictionary useful!
50 Wt. Thread
Generally, the thread most sewers use is a 50 wt. all-purpose thread. It's usually either polyester or a blend of cotton and polyester. The Gutermann and Mettler all-purpose threads, for example, are both a 50/3 polyester thread. They are suitable for most sewing projects while also being an impressively durable option.
But there's more to it. While there's the 50 wt. all-purpose thread, there's also the high quality 50 wt. cotton quilting thread. And although neither of them would let you down when it comes to sewing into garments or quilts, the latter would work much better, especially for quilting projects.
(Here's some quilting fabric you may like)
This is because the high quality 50 wt. cotton threads are both durable and thin, and can piece a quilt without bulking the seams, which can help you get much better results when working on quilting projects. However, these threads also work great for applique, hand applique, hand piecing and machine quilting.
40 Wt. Thread
If you're after a shiny embroidery thread, a 40 wt. thread would likely fit the bill perfectly for you. In fact, there would probably be few machine embroidery projects for which a 40 wt. thread wouldn't turn out to be the best choice.
Now, 40 wt. threads are primarily available in two choices – rayon and polyester. Not too long ago, rayon would be considered the better choice as it brought more sheen and color choices to the table.
However, on the downside, it wasn't as durable, would break easily when sewing, and would also not hold up well to the usual laundering.
F
But on the other hand, the polyester thread kept improving in terms of its sheen and color choices, and now offers just as much variety as the rayon thread. This has made it the go-to thread for machine embroidery projects for experienced sewers that work on embroidery projects.
That all said, it's not that this thread is not for you just because your sewing machine doesn't allow embroidery work. It works just as well for sewing decorative stitches and applique, too.
40 Wt. Serger Thread
The 40 wt. serger thread is basically your 40 wt. polyester thread, but with a special coating that makes it a much better option for serging, thanks to the increased durability.
However, it can also be a more effective replacement for the general 50 wt. all-purpose thread. It's a bit heavier than the 50 wt. all-purpose thread, but you wouldn't find that to be a problem if you're sewing things like a pillow or a bag.
12 – 18 Wt. Thread
While the 12 – 18 wt. threads aren't very commonly used, they serve a very specific purpose. They are a must for sewers that often do hand stitching or heavy topstitching.
The 12 wt. thread in particular is the best choice when working on sewing projects that involve hand quilting or even hand embroidery. It would also not disappoint when topstitching denim.
However, the quality is more important here than with other thread weights, and that's definitely something you should keep in mind when shopping for 12 – 18 wt. threads. Using a poor quality of thread for hand stitching or topstitching may lead to frequent breaking of the thread or even fraying of garments.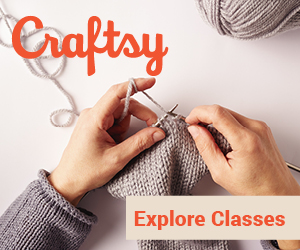 Least Common Thread Weights
Now let's have a quick word on the two least commonly-used thread weights.
28 Wt. Thread: It's kind of an alternative for the 12 – 18 wt. threads and used for hand stitching and hand quilting projects. It may work better for sewers that don't like to use a very heavy thread for hand stitching projects.
60 Wt. Bobbin Thread: It's a super thin and super strong thread, that is used in the bobbin for embroidery projects where the back of your project doesn't need to show.
Trying Them Out
As I said earlier, the most important thing you need to keep in mind is that the higher the thread weight, the thinner the thread will be. However, understanding what the different thread weights have to offer may open a lot of possibilities for you for your future projects.
So, if you try out the different thread weights for the right type of projects based on what we discussed above, you may be able to get far better results than using an all-purpose 50 wt. thread for everything. So the next time you need to top stitch your bag's handle, you may want to pick a 12 wt. thread over your usual all-purpose one.
Similarly, you may want to consider going for a 40 wt. polyester thread for adding decorative stitches to the hem of your garments, and use it for all kind of decorative stuff. The difference in the overall quality, look and feel of your end product may turn out to be more than noticeable.
Head back to CHAPTER 4: Sewing 101 for Aspiring Home Sewists!