Terry cloth is a type of fabric that is neither knitted nor woven. Instead, it has long loops that aren't cut, and it can soak up a lot of liquid. Terrycloth is used in a wide variety of products in today's market, from athletic wear to towels and fashion garments.
The fabric is woven on special looms. It was first industrially produced by an English producer Christy during the nineteenth century.
How I decide on what to buy:
My goal is to help you find the best sewing resource for your requirements. I do the legwork to ensure you get the most for your money, whether you're shopping for high-end gear or the bare essentials.
I consult experts, sewists, teachers, and/or craftspeople, and family members who are also sewists; I scour the Internet for information on how sewing supplies are used; I read customer reviews by real users; and, of course, I rely on my own accumulated expertise as a sewist.
What is the History of Terry Cloth Fabric?
"Terry" comes from the French term "tirer," which translates to pull out. This is a tribute to the pile loops taken out by hand to produce absorbent ancient Turkish towels.
The Manchester Textile Institution's investigation led them to assume that the initial Terry weaving was probably the consequence of faulty weaving in Turkey, most likely in Bursa City, a traditional fabric hub.
The fabrication of woven fabrics using Terry weaving is a recent development in the history of woven fabrics. Some people still refer to Terry cloth toweling as "Turk Fabric" or "Turkish Terry."
Properties of Terry Cloth Fabric
It is highly absorbent
It is strong and durable
Has a thin loop-like texture on the surface of the fabric
It is a very dull fabric
It is comfortable to wear
How is Terry Cloth Fabric Made?
In terms of the manufacturing process, Terry cloth fabric is quite exceptional. It's a fabric that's created using warp beams, one which creates the foundation fabric and one which creates the untrimmed loop piles that rise on the finished garment.
This looping pile can be obtained in a variety of thicknesses and densities, depending on whether you prefer a gentler, more sumptuous-feeling fabric or a less thick, more breathable one.
Your preference determines this. It should come as no surprise that the absorbency increases in direct proportion to the size of the pile and the density of the loops of the material.
Where is Terry Cloth Fabric Made?
The majority of Oxford fabric is produced in Turkey, which is also the country where the fabric first appeared. In addition to the nation of origin, other Asian nations, including China, are also responsible for producing the fabric.
The majority of raw commodities are shipped to China to be manufactured into finished products because of China's dominant position as the world's leader in the textile market.
Common uses of Terry Cloth Fabric
Terry cloth fabric is used for various garments along with different products.
Daily wear
In particular, it is utilized in the production of athletic wear apparel.
Bathrobes and towel
The fabric is a fantastic choice for making bath robes, towels, and baby bath products. Terry cloth fabric can produce different types of towels such as the French Terry etc.
Sewing with Terry Cloth Fabric
Terry cloth fabric is a multipurpose fabric that requires special attention when sewn. The soft cloth is simple to cut with a pair of fabric scissors but still difficult to sew due to the loops present in the fabric.
If one wants to get ideal results with their sewing, be sure to employ the appropriate sewing essentials, sewing notions, and supplies.
When sewing patterns and designs on the fabric, ensure to finish your seams using a zig-zag stitch or a serger. The sewing threads used can be All-purpose polyester or cotton, depending on the composition of the fabric.
It would be best if you used a heavier needle for your Terry cloth fabrics, preferably a 14 to 16 universal needle. You should also use the best sewing machines like the Brother SE600 for the best results. Terry cloth Fabric can be sewn in a variety of ways, so long as you keep these minor tips and tricks in mind.
Dyeing with Terry Cloth Fabric
As unlikely as it may sound, it is possible to color Terry Cloth materials. The technique can assist both designers and customers with unique likes and preferences.
The fabric can be dyed depending on the composition of the fabric. If made using cotton or other synthetic fibers, the Rit All-Purpose Liquid Dye can be used as the best fabric dye available.
How to care for Terry Cloth Fabric?
You would believe that it would be tough to maintain fabrics made of Terry cloth fabric, but in reality, cleaning and ironing these fabrics is not as difficult as you might imagine it would be.
Washing
Use warm-warm water to wash the fabric; if synthetic, use a moderate temperature for washing.
Handwashing is always the safest and most effective cleaning method.
You should use a gentle laundry detergent.
The machine setting should be set to a normal cycle
Fabric conditioner and softener can lower the absorbency of towels, so don't use them.
You should use a mild detergent for your Terry cloth fabric
The fabric can be dried by air-drying it on a flat exterior
Alternatively, you can tumble dry the garment on low, but be sure to take it from the dryer before drying out.
Ironing
Never iron your Terry Cloth fabric.
Instead, steam the material to remove any wrinkles
Where to buy Terry Cloth Fabric?
Retailers of both fabric and garments typically carry Terry cloth fabric in their inventories. Customers can also purchase Terry cloth fabric through online merchants and websites such as Fabric.com and Amazon, both of which stock the best Terry cloth fabric currently stocked, such as the simple Terry Cloth Fabric.
It can be sold in several different ways, depending on the vendor, including:
By the yard
Using Inches
Able to be shaped according to certain requests
Best Terry Cloth Fabrics
Here are our terry cloth fabric reviews.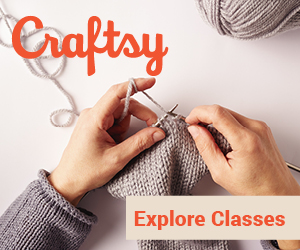 This line of terrycloth fabric is available in over twenty-five different colors! This line is also quite budget-friendly, and can be purchased for just over eight dollars per yard, or cheaper if more fabric is ordered. Terry cloth is a great choice for making towels, robes, wraps, and more.
This fabric is medium to heavyweight- 9oz per square yard
Easy to launder- machine wash on cold, tumble dry on low heat
Comes in 45" widths
Check Today's Price on Amazon
2. Shannon Fabrics Shannon Waffle 10oz Cloth White
This fabric belongs to a line of terrycloth, but this fabric is quite unique in its construction and appearance. The fabric actually has a waffle-like texture. Like other terry cloth, this fabric is quite versatile and can be used for many different projects. Make apparel items, towels, beach wraps, loungewear, baby items, and more.
Fabric is heavyweight and is 100% cotton
Available in 58" widths
Machine wash, tumble dry on low heat
Waffle cloth, also known as waffle weave fabric or honeycomb fabric, is a woven fabric that has a recessed pattern created by cords running either vertically, horizontally or both, creating a square design (hence the waffle name).
So what to make with waffle cloth? 100% cotton fabric suitable for curtains and uph cleaning cloths, aprons, pajamas, robes, slippers, cushions and other art or sewing projects. It's nice and sofolstery, craft applications, bags, hand towels, dish towels,t.
Medium weight cotton.
Colour: BLACK; Composition: 100% cotton Width: 150 cm ( 59") Weight: 250gr/ m²
Fabric is cut from the roll 55 inches wide and you can order any length you need.
Sold by the Yard. 1 unit = 1 yard. To order more than 1 yard, click the quantity box and choose required quantity in yards. Will supply in one continuous piece!
3. Shannon Fabrics Terry Cloth Cuddle
This line of fabric is quite diverse and features different kinds of terrycloth and more. Because this fabric is so heavy, it is extremely absorbent. It is also very versatile and can be used to make beachwear, towels, robes, wraps, baby items, and more.
Available in 58" widths
Machine wash cold, tumble dry on low heat- no bleach
This terrycloth is very heavyweight (21 oz per square yard) and is made from 100% cotton
Check Today's Price on Amazon
4. Comfort Terry Cloth (Bolt 15 Yards) White
Looking for a large amount of terrycloth? This fabric is available for purchase in a bolt, with fifteen yards on the bolt, at 45" wide. This fabric is very absorbent, which makes it a great choice for things like beach wraps, towels, baby items, robes, and more.
Easy to launder- machine wash and tumble dry
This line of fabric is available to purchase in by the bolt in white or gray, or can be purchased by the yard in navy
Fabric is 100% cotton and is heavyweight (10oz per square yard)
Check Today's Price on Amazon
5. AKAS Tex Microfiber Terry Soaker White
This unique microfiber terry fabric is very, very absorbent. The synthetic fibers in the fabric were made to lock in and trap moisture. This was done on purpose. This fabric is especially great for making diaper linings or diaper inserts, but should never be placed directly against the skin.
This fabric is made from 75% polyester and 25% polyurethane
Fabric is medium to heavyweight
Machine wash with warm water, dry with low heat in the dryer or drip dry- do not use bleach or fabric softener
Check Today's Price on Amazon
Terry Cloth Fabric Buying Guide
This fabric is usually soft and plush, with signature textured loops on one side and a smooth reverse side. Terry cloth fabric is also usually quite durable and long-lasting.
Most terry cloth does to breathe well, considering that it is made from cotton, and most lines of terry are very absorbent as well. Terrycloth is perhaps best known for its use for towels and toweling, but it can be used to make many more items as well.
Versatility
Terry cloth is quite durable and is quite versatile as well. Terry cloth can be used for a variety of different projects, not just for towels.
It might surprise some people to learn that terry cloth can also differ in its construction and appearance. There are specialty terry cloth fabrics like microfiber that are made with synthetic fibers that trap moisture differently than cotton fibers do.
Some terrycloth can also have a waffle-like texture, while some is very heavyweight to be that much more absorbent.
Affordability
Terry cloth is, in most cases, quite affordable. Many different colors of terry cloth can be purchased for under ten dollars per yard.
Specialty or very heavyweight terry cloth fabrics are often more expensive, between fifteen to twenty dollars per yard. These fabrics are often designed for special duty- for example, diaper inserts- so the projects that they're used for are sometimes significantly smaller than making a larger towel or a big robe, which helps stretch your dollar.
Recommended Reading:
Conclusion
As a result of its beginnings in Turkey, Terry cloth has played a vital part in the way that fabric is utilized for the production of clothing and accessories in the modern day. Be it your bathroom towels or spandex-based athletic suits!
Sources
Sew DIY