Introduction to Suede Fabric
Suede fabric is a type of leather with a smooth, velvety finish because it is manufactured from the underside of animal skin. The underside of animal skin is significantly softer than the outermost layer but has significantly less resistance to pollutants and elements.
Although it does not have the same strength and durability as regular leather, suede is significantly more pleasant to the touch and provides superior comfort when worn next to the skin.
What is the History of Suede Fabric?
The French word "Gants de Suede," which means "gloves of Sweden," is the origin of the phrase "suede." Purchases of Swedish leather became extremely popular among the nobles in France during the Romantic period. Women's gloves were made of the delicate inner skin of animals rather than the hard outer hide.
Swedish and European artisans realized that suede could be used for much more than just gloves after a few decades of limited manufacture. Suits, boots, and bags were among the first items made from suede, but as the industry grew, so did the variety of items.
In prehistoric periods, evidence shows that Neolithic communities relied heavily on animal skins for their textiles, and this practice continues to this day.
The range of leather products accessible today and the technical skill required to manufacture current leather materials distinguish modern leather from its archaic equivalents.
Properties of Suede Fabric
Suede fabric has a fuzzy finish.
Normal leather is shiny and waterproof, while suede is porous and stains easily.
The fabric has good heat retention abilities.
Unlike conventional leather, suede is thinner, making it ideal for sensitive textiles.
It is notably difficult to clean; machine washing can destroy it.
How is Suede Fabric Made?
Any animal skin can be used to make suede. The bottom half of an animal's skin is split from the top to generate the delicate, flowy leather known as suede. This signifies suede is split leather, as compared to full-grain leather.
In other cases, leather producers will turn the leather hide over so that the underside faces outward, creating the impression of suede but with the same strong and rigid leather qualities. However, this isn't suede at all.
The suede's texture is often velvety when made from lighter leathers, such as the skins of young animals. When a hide originates from an older or thicker animal, such as a cow, the nap, or elevated hairs on the body of the cloth, can be firmer.
Where is Suede Fabric mostly made?
The fact that China is the most prolific manufacturer of leather goods lends validity to the claim that this Asian fabric powerhouse is also the most prolific manufacturer of suede.
On the other hand, certain reports say that Europe, and not China, has the highest market share in the development of suede.
Common Uses and Applications of Suede Fabric
Suede fabric is used for various garments along with different products.
Daily wear
In particular, it is utilized in the production of jackets. It is a useful textile for making cold-weather apparel.
Footwear
The supple nap of suede lends slides, boots, and loafers an attractive appearance while providing the necessary stability.
Other products
Starting as a glove material, suede is now fashionable in everything from gloves to handbags to belts. Because of its distinctive look, accessories like bags and belts can be made from suede. The material is even used for making car seat covers.
Sewing with Suede Fabric
Suede fabric is a multipurpose fabric that requires special attention when sewn. Although the thin material is simple to cut with a pair of fabric scissors, it is still difficult to sew.
If one wants to get ideal results with their sewing, they should be sure to employ the appropriate sewing essentials, sewing notions, and supplies.
When sewing patterns and designs on the fabric, ensure your seams are well-trimmed. Use a wonder clip instead of pins to keep your seams together.
The sewing threads used can be all-purpose polyester or cotton, depending on the composition of the fabric. You should also use the best sewing machines like the Brother SE600 for the best results.
Suede fabric can be sewn in various ways, so long as you keep these minor tips and tricks in mind.
Coloring Your Suede Fabric
It is feasible to dye suede fabrics, even though it may seem impossible. This can benefit both designers and customers who have specific tastes and needs. The Rit All-Purpose Liquid Dye can be used for your suede fabrics, which is also currently the best fabric dye available in the market.
How to Care for Suede Fabric?
While suede fabric requires professional cleaning, there are a few things you can do at home to keep the look of your suede intact.
Cleaning and drying
Suede should not be exposed to water in any way. The water will wreak havoc on the material, and the harm is irreversible.
Using a suede brush with brass or nylon hairs will help maintain the nap clean.
It's a good idea to use a suede eraser to scrub stains from suede.
A moist stain on your suede fabric can be treated using talc powder. A stubborn discoloration can be removed from the textile by using white vinegar.
Ironing
Using a shark steam iron, press the fabric on the wrong side
Use a low heat setting and a press cloth
Be cautious as too much heat can flatten the fabric.
Where to Buy Suede Fabric?
Suede fabric can be acquired from fabric and garment retailers. Clients can also acquire suede fabric from online retailers and websites like Fabric.com and Amazon, which have the best Suede fabric available. Depending on the seller, it can be sold in several ways, such as by the yard or in bundles.
There's no doubt that you've experienced suede before. The fabric is beloved for its buttery soft texture and its durability.
In fact, you probably own a few things that are made out of suede; a handbag, a pair of shoes, or maybe even a sofa! If you're a seamstress, you might be thinking about some projects that suede fabric would work beautifully for you.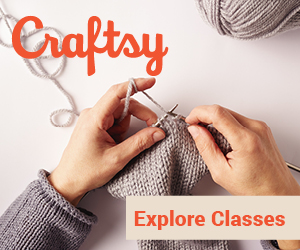 You're in luck, too, because you should have no problem finding suede material; but before you commit to buying a suede fabric, you want to make sure that you are choosing the very best material possible. After all; your hand-sewn creations are only as good as the material that you make them out of (and of course, your sewing abilities, too).
At first glance, selecting a suede fabric might seem like a simple task; walk into virtually any fabric store and you'll find a ton of options to choose from. But there's just one problem: how do you know which material is the best? No worries! Teach You to Sew is here to help!
Here at Teach You to Sew, we are passionate about everything related to sewing, and we are committed to helping you find the best products possible to make your passion for sewing – whether it's a pastime or a profession – as easy and enjoyable as possible.
That's why we have put together this handy guide so that you can select high-quality suede materials. After doing a lot of research and testing out several different sued fabrics, we've narrowed down all the different options to what we consider to be the top five best suede materials on the market:
Best Suede Fabrics
1. Ultrasuede HP Suede Taupe Fabric
The first option on our list of the best suede fabrics is Yellow Cream Ultrasuede Fabric. Whether you are looking for upholstery fabric to cover your sofa, ottoman, toss pillows, or any other home décor project you can think of, this is an excellent choice.
It's the perfect blend of luxury and high performance. The material has an extremely smooth, buttery feeling, yet it is super durable and easy to care for.
It won't pill, shrink, crack, or sag; it can withstand children and pets; it's resistant to stains and odors. It can even be spot cleaned, so if anything spills on it, a simple wipe-down is all that is needed and it will look as good as new.
The material is made of 65 percent polyester and 35 percent polyurethane, and it's medium to heavyweight. It's so durable that it has the ability to exceed more than 200,000 double rubs; now that is impressive!
The cream color is just beautiful and acts as neutral, so it goes with just about anything you can think of! We could totally picture this being used to cover a sofa, accented by flannel throw pillows and a hand-stitched chenille throw blanket. However you choose to use it, we are sure that you will love how durable it is and how easy it is to work with and care for. The width of the fabric is 56 inches and it is sold by the yard and any fraction of a yard.
What We Like About It
Extremely durable; odor and stain resistant
Has a very soft hand
Easy to care for; just spot clean with lukewarm water
Can be used in tons of different applications
The cream color works with just about everything
Available in multiple colors
Final Verdict: This Yellow Cream Ultrasuede Fabric is absolutely incredible! Soft, durable, easy to work with, and washable; what's not to love?
2.Pearl Grey Suede Fabric
If you're looking for a durable suede fabric in a unique color, then you really need to consider this Pearl Grey Suede Fabric. The color is pearl grey, which is really unexpected and beautiful; whatever you plan on using it to make, it will surely stand out.
We think that this material would work wonderfully as a jacket with elbow patches made out of denim and chambray, or as a skirt that features lace accents for a totally one-of-a-kind fashion statement.
It would also lend itself well as a drapery, as it's lightweight enough to hang on a curtain rod, yet thick enough to block out light and prevent heat from escaping and cold air from getting in. The number of things that you can create with this suede material really is endless!
The fabric is made of 100 percent polyester, and it's lined with 100 percent polyester, too. The width of the material is 54 inches and it is sold by the yard and the half yard. Based on the reviews that we read, most of the people who have worked with this material were very happy with it. Users noted that it was easy to work with and that it was quite durable.
What We Like About It
It's a stunning pewter/pearl grey color
Made out of 100 percent polyester
It's medium weight, so it can be used for just about anything you can think of
It has a soft hand
The price is pretty affordable for suede
Reasons to Complain
It does have to be dry cleaned
Final Verdict: This Pearl Grey Ultrasuede Fabric is such a beautiful material. The pearl grey color is unique and unexpected, and since it's medium weight, it can be used for just about anything. We highly recommend it.
3. Tan Brown Snake Skin Printed Faux Suede Decorating Fabric
Best Decorating Accent Fabric
Tan Brown Snake Skin Printed Faux Suede Decorating Fabric – DFW57839 | Fashion Fabrics
$12.95

-Gorgeous faux suede printed with a high-luster snake skin-inspired pattern
-Weight: Medium/Heavy
-Transparency: Opaque
-Hand: Soft
-Stretch: No Stretch
-Drape: Little Drape
-Luster: Very Lustrous
-End Uses: Headboards, Couches, Decorative Pillowcases, Heavy Drapery, & more

Width
57″
Suitable For
Home Decor, Upholstery, Drapery
Specific Fiber Content
Polyester/Cotton
Care Instructions
Dry Clean Only
Specific Color
Tan Brown
The Tan Brown Snake Skin Printed Faux Suede Decorating Fabric is another super unique option. It features a printed snakeskin design, which is something you don't often see in suede, and it really does make the material stand out.
The color is a light brown, so it serves as a neutral and it will work well with just about anything. The fabric is made of a blend of cotton and polyester, and it measures 57 inches wide and is sold by the yard and fractions of a yard.
The lovely fabric design offers variations in color and texture, which is why we think this material will work well for a statement piece; however, because it is a neutral color, it won't stick out like a sore thumb.
It's medium weight, too, which further adds to its versatility. It would work well for Headboards, Couches, Decorative Pillowcases, Heavy Drapery and even an ottoman cover..
What We Like About It
Features a snakeskin design that highlights variations, textures, and colors
It's a blend of cotton and polyester
Sold by the yard and half yard
Relatively affordable price. Compare to $28/yd elsewhere
Can be used in a variety of applications
Very durable
Reasons to Complain
Final Verdict: If you're looking for a truly unique suede material, this Tan Brown Snake Skin Printed Faux Suede Decorating Fabric would make an awesome choice. It features a lovely woven design that is quite stunning and it is medium-weight and durable, so it can be used in a variety of ways.
4. Cognac Microsuede
Most Affordable
Cognac Microsuede – 74484 | Fashion Fabrics
$9.00

Solid premium polyester microsuede.
-Weight: Medium
-Transparency: Opaque
-Hand: Soft, Brushed
-Stretch: Slight mechanical across width, bias
-Drape: Good Drape
-Luster: Matte
-End Uses: blouses, shirts, skirts, slacks, vests, home decor and more

Width
58
Suitable For
Apparel, Blouses, Dresses, Home Decor, Shirts, Slacks
Specific Fiber Content
100% Polyester
Care Instructions
Machine Washable
Specific Color
cognac
If you want to make a real statement, then this Cognac Fabric will surely suit your needs. It's a wine color, which is truly unique and it will definitely make a statement.
It's also incredibly soft, so it's well suited for apparel; use it would look incredible as a jacket with a jacquard lining or a vest with a faux leather or faux fur (talk about a totally one-of-a-kind item for your wardrobe) back.
Since it's so soft, this suede fabric could also be turned into a lovely bedspread or throw blanket; just add some sewing piping trim and you will have yourself a lovely focal point for your bedroom or living room.
This suede fabric is made of 100 percent polyester and it is medium in weight. It measures 60 inches wide and it is sold by the yard and the half yard, so you'll be able to get the exact amount that you need. We found that it was very easy to work with, too; we had no problems cutting it or sewing a straight line in it with a hand sewing needle.
What We Like About It
The wine color is simply stunning
It has an incredibly soft hand
It's made out of 100 percent polyester
It's medium weight
It can be used in a variety of applications
It is extremely affordable; in fact, it's the most affordable suede fabric on our list
Reasons to Complain
None. It's even machine washable.
Final Verdict: The Cognac Microsuede Fabric is just stunning! The wine color of this material combined with the extremely soft hand makes it such an incredible material. It's easy to work with and can be used in so many ways; plus, it's extremely affordable.
5. Gold/Rust Mottled Print Ultrasuede
Best Print Ultrasuede
Gold/Rust Mottled Print Ultrasuede – 93763 | Fashion Fabrics
$19.95
Single side mottled print. This medium/heavy weight suede fabric has a luxurious feel while maintaining durability and wear. Moderately stiff hand. Use for home décor, upholstery, pillows, wall coverings and many more uses!
Compare to $75.00/yd
Width
58
Suitable For
Home Decor, Upholstery
Specific Fiber Content
65% Polyester 35% Polyurethane
Care Instructions
Spot Clean
The last option on our list of the best suede fabrics is this Gold/Rust Mottled Print Ultrasuede. It's gold in color, but not solid gold; rather, it features different variations of gold, which is really quite stunning. This fabric is made of 65% polyester and 35% polyurethane
There are so many different items that you can make out of this suede material. Add some satin to the back to create a totally luxurious throw for your bed or sofa; combine it with linen material to make a one-of-a-kind jacket or vest for your wardrobe. We also found that it was very easy to work with.
What We Like About It
Available in an array of color
Lightweight
Can be used in a variety of applications
Affordable price tag
Final Verdict: Overall, we were very impressed with this Gold/Rust Mottled Print Ultrasuede.
The Best Suede Fabric: A Buyer's Guide
Anyone who sews – whether you're new to the craft and are just learning how to master it with the assistance of a sewing help guide or you are a professional who is a master of your craft and an expert behind a sewing machine – needs to have the basics in their sewing room. Without a doubt, one of the most basic of all sewing essentials is a nice collection of high-quality sewing fabric.
While there are many different types of fabric to choose from, one of the most luxurious and versatile materials out there is suede. It's beautiful, durable, soft, and comfortable, and can be used in so many different ways! If you've never worked with suede before, you might be wondering exactly what it is and why you should have a supply of the best suede fabric on hand. If so, keep on reading to find out!
What is Suede Fabric?
If you own anything that is made of suede, you've probably marveled at the softness and beauty of the material; but do you know what it is? In short, it's a leather material that has a specific type of finish; hence, which is why it is often called "suede leather."
The term 'suede' refers to the finish of the leather, and it's that finish that gives this material the soft, luxurious feel that it is so famous for.
Traditional suede is the inner part of an animal hide; it can be seen on the reverse side of the leather. To produce a solid suede fabric, however, leather is split and the upper-most grain is then taken off, which allows the buttery soft underneath – the suede – to be seen on both sides of the material.
However, the majority of the suede materials that you'll find today are crafted of different fibers, such as cotton and polyester. The fibers are stitched in such a way that they create the same feeling of traditional suede leather; however, since these forms of suede aren't made from animal hide, they are referred to as synthetic or faux suede, which is usually much more affordable than suede leather.
There are several types of faux suede, including microsuede and Ultrasuede, both of which are incredibly soft, but are much more durable than traditional suede, as they are water, stain, and odor resistant; hence the reason why these materials are often used as upholstery.
Why You Need the Best Suede Fabric
Every seamstress should work with suede at least once. But trust us; once you work with it, you'll want to work with it again and again – the material is just that wonderful!
Why should you have the best suede fabric? Besides the fact that it is luxurious and durable, this material can be used in so many different ways. Some of the different items that you can make from suede include:
Slipcovers for sofas and chairs
Window treatments
Quilts
Duvet covers
Blankets
Throw pillows
Jackets
Vests
Skirts
Dresses
Shoes
Handbags
Wallets
Headbands
Earrings
Honestly, you can make virtually anything you can imagine out of suede material; the only thing limiting you is your imagination!
Whatever you intend on making, it's important that you select the best suede fabric possible in order to ensure that your finished product is well-made. It goes without saying, but if you're using subpar suede, your projects aren't going to look as good as they should, and they certainly aren't going to last a long time. That's the reason why it's so important to make sure that you are choosing a premium quality suede material.
Summing It Up
Suede is one of the most versatile, luxurious, and durable sewing materials you can find! There are just so many wonderful things that you can craft with this fabric! If you're planning on working with suede, make sure that you select a high-quality product so that your creations come out as beautifully as possible. Each of the suede materials featured in our review is top-of-the-line and is sure to yield incredible results.
Conclusion
Suede fabric has been around since the earliest of times and has played an important part in how the fabric is used for garments and products in the modern-day.
Sources