The Singer MX231 Sewing Machine is one of the most versatile devices in the market right now. Whether you're planning to sew a pillow, a pretty dress, or a trendy bag, the machine's array of stitching options will make sewing a breeze.
As the device offers you customizable stitch length and width, you can complete all your sewing projects with maximum accuracy. There are many unique
features in this sewing machine
that will help you hone your skills and craft excellent items.
If you're planning to buy an MX231 anytime soon, this post will let you know about its features and pros/ cons. Let's dive into the details.
Check Today's Price on Amazon
1-Step Buttonhole
The 1-step buttonhole is an excellent feature used in modern sewing machines like the MX231. It allows you to sew a buttonhole using a single step. Sewing buttonholes can be a tricky affair for an inexperienced sewist and newbies who are learning basic sewing. They may not get it right even after several attempts.
It won't be the case for the Singer MX231 Sewing Machine, as the 1-step buttonhole maker eases the process. You can make consistent buttonholes quickly and neatly using this feature. Just place the button in the buttonhole foot, and you'll get a perfectly sized buttonhole.
Built-in stitches
Many seasoned and new sewists have complained about using sewing machines that hardly have sufficient built-in stitches. It makes creating interesting sewing projects difficult. So, the MX231 offers you more stitches than you'll ever need – 97 of them!
You can choose from the 97 built-in stitches that will suit a variety of fabrics. There are sewing options for basic sewing, advanced sewing, decorative sewing, and much more. Sewists who need various stitching options while working will love this!
This feature also makes the sewing machine stand out from other devices.
Adjustable Presser Foot
The pressure foot of any sewing machine is adjusted to vary the weight exerted on the fabric while stitching. People who find it difficult to control are going to love the MX231 machine. It's because the device lets you adjust the pressure foot as you're stitching, on the fly! It's straightforward to use.
The machine's adjustable pressure foot is efficient and high-quality, which you can raise up and down quickly. You can modify the pressure effortlessly while stitching lightweight and slightly heavy fabric.
Automatic Needle Threader
Threading a needle is one of the first tricks any sewist learns. It takes up a lot of time initially, but eventually, you'll get the hang of it. However, there are still many sewists who struggle with needle threading.
That's why the automatic needle threader in the Singer MX231 Sewing Machine will help you and save you a lot of time. These features also reduce eye strain caused during threading needles.
Front Loading Bobbin
Handling the bobbin is essential as this is where your thread is wound up. You sometimes have to take it out to clean it or wind up a new thread. This process may be complicated in some machines, but not in the MX231. Its front-loading bobbin makes removing and inserting it very simple.
You have to remove the hinged door and the storage partition to take the bobbin out in this device. It also maintains an even needle plate surface.
Sewing Assistant Application
The app is a unique application offered by Singer that will assist you 24/7. Just tap on the application to know more about starting the machine, threading the needle, and choosing the stitches.
Singer MX231 Performance
Whether buying the sewing machine was a good decision or not will depend upon its performance. Let's check out why so many customers talk so highly about the Singer MX231 Sewing Machine's performance.
Ease of Use
Ease of use is what makes the Singer MX231 such a popular device among inexperienced and seasoned sewists. The controls and functions are pretty straightforward, so once you get the hang of it, using the machine is a breeze.
Furthermore, there are beginner-friendly features such as a front-loading bobbin and an automatic needle threader. Don't forget the sewing assistant app, which is available 24/7, for hints and tips on using the machine.
Variety
The sewing machine offers a lot of variety in your sewing applications and projects. With its 97 in-built stitches and proper sewing modes, it provides both beginners and advanced users the freedom to work on a wide range of assignments efficiently.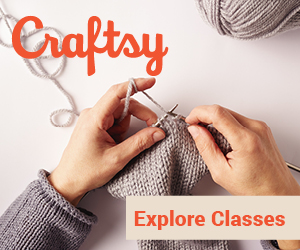 You also get to work on multiple fabrics such as denim or sheers effortlessly, which makes the device so well-loved among users.
Robustness
Many customers often complain about buying a feature-rich sewing machine without much sturdiness. It won't be the case for Singer MX231, as it's an excellent machine when it comes to durability.
The device comes with a heavy-duty metal frame to hold all the internal components together. Such a robust structure allows the sewing machine to endure heavy usage and makes it last for years.
Speed
Who doesn't like a sewing machine that gets the job done quickly? If you're one of them, then you'll love Singer MX231. As the machine has unique functionalities such as an automatic needle threader, pre-loaded stitches along with an adjustable pressure foot, your projects will take less time to complete.
You'll get outstanding finishes to every one of your fabrics, even though they are crafted quickly! Such a quick machine also lets you work on different kinds of projects simultaneously.
What Makes Singer MX231 Stand Out?
Although the Singer MX231 has fantastic features and functionalities, which qualities make it stand apart from other products in the market? Before you go out there and buy the device, have a look at these points.
Why Should You Select Singer MX231?
Apart from excellent features for beginners and seasoned sewists, there are plenty of reasons why you should opt for the Singer MX231 sewing machine. Let's take a look at them.
Pros
Cons
Summing Up
The Singer MX231 Sewing Machine is an excellent option if you're looking for an affordable machine with high-quality features. As the device has a compact design, loads of stitching options, and simple-to-use features, your dream sewing projects are about to come true!
Recommended Reading: