If you want a sewing machine with lots of features and add-ons, Singer M3500 Sewing Machine can become your perfect sewing companion. But, what is the most important thing you want in a sewing machine?
Check Today's Price on Amazon
While most people consider user-friendly features in a machine, others would like to have added accessories for efficient sewing. However, the main features of the sewing machine remain the same as the number of stitches and durability.
The Singer M3500 sewing machine is compact and lightweight, available at a reasonable price. For a beginner sewer, the machine is quite user-friendly. Apart from that, the machine has several features to help you make beautiful and decorative stitches.
Mostly, mechanical sewing machines are convenient to handle. Further, they include popular stitches to let you handle alterations, home projects, and basic sewing. Besides, the Singer M3500 consists of both decorative and basic stitches.
With 110 stitch applications, you can choose from a wide range of stitches. Moreover, you can stretch stitches on different fabrics, including denim, stretch knit, and sheer. Thus, you don't have to worry about what type of fabric comes in front of you; the machine will take care of everything.
Automatic Needle Threader
The automatic needle threader is a unique feature that provides ease of threading in the needle of a sewing machine. The Singer M3500 includes a lever that guides the thread to pass through the needle's eye automatically.
The lever is conveniently located at the upper left side of the needle. Further, the automatic needle threader comes in handy when you have to change the thread color while working on various projects.
Also, the feature will let you work and stitch faster as now you won't spend time threading the needle on your own.
One-Step Button Hole
Does your sewing project require making buttonholes? Don't worry, as the Singer M3500 Sewing machine has a one-step buttonhole making feature. With this feature, the machine will automatically make a buttonhole in a single step.
The machine comes with an actual foot to make a buttonhole. So, the machine can make a buttonhole of the same size as the button when you insert the button inside the foot. Therefore, a one-step buttonhole is easy to use and delivers excellent results.
Free Arm
What is a free arm? In a sewing machine, you can find an extended housing with a shuttle, feed dog, and needle joined together and has space under them. This space enables the fabric to move freely to help you stitch cylindrically.
So, if you want to make beautiful cylindrical stitches like sleeves or pant hems, the free arm is such a helpful feature. Further, you can easily handle the areas where you cannot do straight stitches, and you need to move the fabric.
However, the Singer M3500 sewing machine has an accessory box attached along with the free arm. You can remove the box to use the feature. </dirv

Adjustable Stitch Length And Width

Stitch length is nothing but the length of each stitch that your machine can sew. However, feed dogs can control the amount of fabric that the machine can pull. So, you can easily adjust or change the stitch length by adjusting the feed dogs.

But why do you need to change the stitch length? Generally, the longer stitch helps you sew quickly, and it is easy to use and remove. Also, if you want to sew vinyl or leather, a longer stitch will reduce the punching of holes in the fabric.

You can also change the stitch width for making both straight and zig-zag stitches with ease and convenience. Both length and width will affect the fabric you are sewing.

Singer M3500 Pros

After learning about the features, you must have understood the advancement of the machine. However, there are still more benefits you can enjoy from this machine. Let's list them out.
The machine is compact and lightweight, making it easy to store and place anywhere

It comes with 110 stitch types to create both basic and decorative stitches

The machine is easy to use with a user-friendly interface

It delivers consistent results with one-step buttonhole

The automatic needle threader help thread quickly and conveniently

You can make sleeves and cuffs with free arm

The LED light illuminates the workspace for efficient working

The machine comes with various accessories
Singer M3500 Cons
Like any other machine, Singer M3500 is not without any cons. However, the cons help to understand and analyze where the machine needs improvement.
The machine is not suitable to handle heavy fabrics

The bobbin can jam while working
Singer M3500 Performance
An efficient machine can help you make the challenging stitches with ease and comfort. Further, the machine's advanced features boost the performance to help you get the desired results.
Let's discuss how the machine performs in different categories.
Stitching Speed
Why is stitching speed so important in sewing machines? With stitching speed, you can analyze how much time it can take to sew a small piece of cloth. Moreover, if your sewing machine has a higher stitching speed, you will be able to complete your urgent orders in no time.
The Singer M3500 sewing machine offers a stitching speed of 750 stitches in a minute. So, your problem of completing your larger and complex projects is now solved.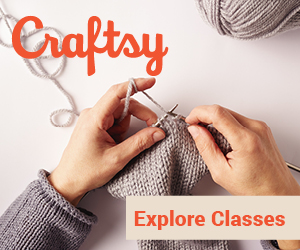 Accessories
The best part of buying a Singer M3500 is that it comes with a whole package of accessories. Therefore, you don't need to buy any accessories from the market, and you will save your money.
It includes a pack of needles, auxiliary spool pin, darning plate, quilting guide, button sewing, bobbins, buttonhole foot, zipper foot, and all-purpose foot. Apart from that, you will also get a soft-sided dust cover, lint brush, needle plate screwdriver, and thread spool cap.
Durability and Warranty
What's the use of a machine that will not last even a year? That's not the case with Singer M3500. Further, the machine is built from a full metal frame, offering long-lasting durability.
When it comes to the warranty, the machine is backed with 25-years of manufacturer warranty. However, a 25-year warranty is divided into various categories. For example, you get a 25-year warranty on the head.
Apart from that, you will get a 90-day limited warranty on adjustments, rings, bulbs, bells, and attachments. Also, you will get a 2-year limited warranty on electric components, switches, speed control, wiring, and lighting assembly.
Why Should You Buy Singer M3500?


The last and the most crucial question, Should you buy Singer M3500 Sewing Machine? We have provided you with ample reasons to buy the machine. If you still haven't decided, we have some crucial reasons to emphasize.
Durability: The metal frame of the machine will make it last for many years to come.
Time-saving: The automatic needle threader, reverse lever, and high stitching speed will save you time and let you work consistently.
Accessories: The machines come with various accessories to help you work on your sewing projects with ease.
How Does The Singer M3500 Stand Amongst Competition?
Now that you understand how well it performs to help you complete your tasks, does it stand as a winner among its competitors? Yes, why not?
The Singer M3500 has all the winning features which aren't yet available in most machines that come at the same price. Let's list them out.
Singer is one of the most trusted brands that manufacture highly durable and sturdy build sewing machines.
The machine comes with an instruction manual with plenty and detailed instructions.
No other machine offers a 25-year warranty on the head.
The machine has about 110 stitch applications.
It comes with a reverse lever for reverse stitching which is not primarily present in other machines.
The automatic needle threader will help save your time and efforts.

Our Recommendation
For beginners and professional sewers, sewing machines can make or break their profession. So, it would be best if you chose a machine that you can rely on. Thus, there is no better choice than Singer M3500 Sewing Machine.
So, buy your sewing machine right away to create beautiful stitches and impress your clients.