Introduction to Plisse Fabric
Crinkle crêpe, also known as Plisse fabric, is a fabric that has been pleated and can be knitted or collected. As a result of this, the French word for fold was chosen to serve as its proper name.
At the moment, it is a lightweight material with a surface that is creased or wrinkled and may be purchased in many different patterns. In the context of undergarments, the term "plisse" may refer to a finishing technique that employs chemicals.
What is the History of Plisse Fabric?
Although the pleating technique is unknown, it was a long and laborious manual operation; Mariano Fortuny patented it in 1909, but significant aspects remain unknown.
Mariano Fortuny and his wife developed the most fundamental revolution in the fabric's irregularity and a number of folds, emulating Greek statues.
Properties of Plisse Fabric
It is a highly breathable fabric
It is a lightweight and delicate fabric.
It is fine and smooth in texture
It is comfortable to wear.
How is Plisse Fabric Made?
Plissé is often produced by applying a wet touch of a caustic soda mixture to achieve the desired effect. The substances can cause the fabric to shrink in the regions that they are applied, leaving the untreated portions with a puckered appearance.
Plissé fabrics typically have a simple weave and are composed of polyester, cotton, or a blend of cotton and polyester. Plissé fabrics can also be made of acetate and rayon.
Where is Plisse Fabric Made?
The fabric is widely available, but its production is primarily concentrated in Asian nations like India, Pakistan, and China because China dominates the global textile market.
The vast majority of the fabric is manufactured close to where end-users and garment manufacturers can purchase it.
Common uses of Plisse Fabric
Plisse fabric is used for various garments along with different products.
Daily wear
Clothes and fabrics alike can benefit from the use of Plisse fabric. Pleated long-sleeve blouses give the sophistication to work or everyday looks. You can slip the top on pants or jeans to extend your frame.
Plisse T-shirts are also popular. They have a loose fit and may be paired with various other items in your wardrobe. The fabric can also be used for skirts and cardigans too. Hence, the fabric is available in both Men and Women's apparel.
Home décor
Thanks to the cotton component, tea towels made of Plisse fabric are durable enough to withstand numerous washings. Plisse fabric can also be used for drapery, cushion covers, and clothing decoration,
The more you think about it, the more creative ways you can use it to brighten up your house.
Sewing with Plisse fabric
Plisse fabric is a lightweight fabric that may be prone to creeping and puckering as you sew it. However, Sewing patterns and designs on the fabric can be done without hindrance if one ensures using the correct sewing essentials and sewing notions and supplies.
Choose patterns where a simple finger press is all that is required to generate creases or press seams flat. This will save you time.
If you choose patterns that require ironing, you run the danger of irreparably destroying the pattern of your Plisse because of the heat from the iron if you choose to follow those patterns.
Choosing a sewing thread for your Plisse project should consider the fabric's durability. You can use cotton or polyester-based threads depending on the type of Plisse you have to work with.
The best sewing machines, such as the Brother SE600, produce better outcomes for sewing fabric. It is easy to sew the fabric to construct clothes and outfits of your choosing with these tips and tactics in mind.
Dyeing with Pique fabric
People familiar with the material may be surprised to learn that Plisse may come in various shades of hue. Customers that like their own personal style can benefit from the method.
Depending on the fibers that make up the fabric, it might be possible to color the fabric. It is possible to use Rit All-Purpose Liquid Dye, the best fabric dye available, on items that have been manufactured using cotton, polyester, and other types of synthetic threads.
How to care for Plisse Fabric?
Plisse fabrics must be handled carefully since the puckers may warp if not washed and dried correctly.
Washing
Use cold-warm water along with liquid soap to wash the fabric.
Handwashing is always the safest and most effective cleaning
You can also machine wash the fabric
The machine setting should be set to a gentle cycle
You should use a gentle laundry detergent.
Fabric softeners can be used.
Avoid twisting or bending the fabric when drying Plisse since doing so could cause your puckers to become disfigured.
Instead of using a machine to dry the fabric, you can squeeze it by hand.
The fabric can be dried by air-drying it on a flat exterior
Ironing
Using a shark steam iron, press the fabric on the wrong side
Hold the fabric together using a pressing cloth and a low heat setting
If you want to keep the fabric from unraveling, you can use pins.
Where to buy Plisse Fabric?
Because Plisse may be purchased in either fabric stores or clothing shops, the former two types of establishments are likely to be your best bet when searching for it. Customers also can shop for Plisse fabric through online retailers and websites such as Amazon and Fabric.com.
Currently, these two companies carry the best Plisse fabric, like the lightweight Robert Kaufman Plisse Collection or the beautiful Kokka Kuiskaus.
It can be sold in several ways depending on the seller;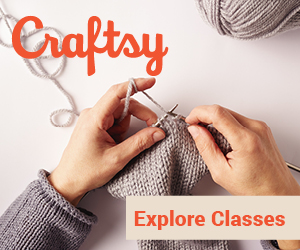 By yard
By Inches
Can be cut to order
Plisse fabric features a unique texture that can definitely be felt and often seen as well. The fabric might appear to have small puckers throughout or have a slightly square, dimpled appearance. Some plisse fabrics feature an accordion pattern. The textured appearance of plisse might not always be immediately obvious, though, in some lines of fabric, it's very pronounced. The fabric can be woven or knit and can be made from different fibers. Both natural fibers like cotton, or synthetic fibers like polyester can be used to make plisse.
Best Plisse Fabrics
Here are our plisse fabric reviews.
This line of plisse fabrics is available in over fifteen different prints that feature tropical inspired themes. This fabric is lightweight and is great for making breathable button downs, certain types of dresses, skirts, and blouses. This fabric, when used for dresses and skirts, will probably require a liner or lining.
This fabric is lightweight and is made from 100% cotton
Machine wash cold, tumble dry on low heat- do not use bleach
Comes in 42" widths
Shop Now on Fabric.com
Check Today's Price on Amazon
This knit plisse fabric is navy with smaller, white dots throughout. The fabric actually features 10% four-way stretch as well, which is great for making all sorts of apparel items, including form fitting garments. Different kinds of tops, dresses, skirts, and more can all be sewn using this fabric.
Available in 58" widths
Machine wash cold, air dry after
Shop Now on Fabric.com
This beautiful line of plisse fabrics is made from 100% cotton. The fabric was actually made by a technique called salt shrinking, which produced the unique, signature plisse texture. Plisse fabric is a great choice for making apparel items like dresses, skirts, shirts, blouses, and more.
Machine wash on gentle cycle, dry in the dryer on low heat
Fabric is very lightweight
Available in 42" widths
Shop Now on Fabric.com
This unique line of fabrics features different colors with stripes. The fabric is actually medium weight, not lightweight like many plisse fabrics are, and is knit. This fabric also has 10% stretch for ease of movement and is great for making tops, shirts, skirts, dresses, accessories like scarves, and more.
Fabric is made from 100% polyester
Available in 58" widths
Machine wash on gentle cycle, lay flat to dry
Shop Now on Fabric.com
This knit fabric from Telio might not look like most other plisse fabrics, but it definitely is a plisse. This extremely unique fabric is aptly named, as the fabric has a beautiful metallic look. Since the fabric also features 10% stretch, it is great for making form fitting garments, sewing costumes, dancewear, skirts, dresses, accessories like scarves, and more.
Fabric is lightweight and is made from 100% polyester
Available to purchase in 56" widths
Fabric can be purchased for just under ten dollars per yard
Shop Now on Fabric.com
Check Today's Price on Amazon
Plisse Fabric Buying Guide
Plisse fabric comes in different weights. Though plisse is usually very lightweight or lightweight, it can also be medium-weight. Most lines of plisse are made using either 100% cotton or 100% polyester. Many lines of plisse fabric have some stretch to the fabric, which makes the fabric that much more comfortable to wear and move around in. Some fabrics have so much stretch that they can be used to make even form-fitting apparel items.
Plisse on a Budget
Plisse fabric can be purchased on a budget. Some fabrics can be bought for under ten dollars per yard, while others might cost around twenty dollars per yard. Plisse is a versatile fabric that is oftentimes fairly easy to care for, comes in many different colors and prints, and can be used for a ton of different apparel items. The fabric's versatility, unique appearance, and other characteristics can make it an attractive, unique choice.
Sewing with Plisse
Plisse is a gorgeous fabric that is quite unique. While it might look a little bit intimidating to sew with, it can actually be quite easy, no matter if the fabric is made from polyester or from cotton. Plisse fabric should usually be cut along the weft. If you're uncertain about sewing with plisse or if it's a new fabric for you, try looking up a few tutorials or videos. While helpful, they can also take the uncertainty out of working with a fabric that you might not have sewn with before.
Recommended Reading:
Conclusion
Because it may be puckered without lowering its comfort level, Plisse woven fabric is a well-liked option for garments that fall into the categories of athletic wear, nightwear, and gowns. Plisse fabric has a stunning appearance even when worn close to the skin.
Sources