Introduction to Gingham Fabric
What is Gingham? Gingham fabric is a checkered pattern created by stitching together colored threads to form a checkered motif of blended cotton cloth. Gingham comes in various color combinations, with the most popular being red and white and blue and white fabric designs.
It is possible to order the checked pattern in various sizes and colors. The pattern is the same on both sides of the fabric. Gingham fabric is a popular choice for many people because of its inexpensive cost and ease of production.
What is the History of Gingham Fabric?
It is possible that the Malay word genggang, which is the source of the English word Gingham, was used to create the first gingham fabric in Asia, most likely in Malaysia when the fabric was first introduced.
The Dutch and the English were the first to expose it to a wider public in the 18th century. The design is characterized by sewing patterns of repeating checks in a vibrant color contrasted with a pure white background.
The fabric came to the United States around the 19th century. The first gingham dresses and fabrics were sold for men and women in Kansas. It was not long before the word about the fabric had spread worldwide. Nowadays, it is a widely produced fabric.
Properties of Gingham Fabric
It is breathable
Light-weight fabric.
Creases easily
Is abrasion resistive
Has excellent drape
It is nonstatic since the fabric can easily absorb moisture
It is strong and durable. It can still be cut using fabric scissors or a rotary cutter.
How is Gingham Fabric Made?
Cotton is a cellulosic fiber derived from a cotton plant's seed, spun into yarn. American, Chinese, and Indian cotton are the most often farmed varieties because of the relatively dry climates in these regions.
When the cotton boll is ready, it is harvested, the seeds are removed, and the white strands are removed in a process known as ginning. These are the fibers used to manufacture cotton fabric; when harvested, they must be separated from one another and matched because they are super smooth and airy.
This procedure is referred to as combing. The cotton fibers are then twisted and turned into cotton yarn, then knitted into various cotton textiles at the textile mill.
Where is Gingham Fabric Made?
Gingham fabric is made at textile mills and factories throughout the world. The raw cotton is sent to the spinning mill, after which the fabric is woven according to its style. The cotton yarns are then used to produce Gingham fabric.
Currently, China is the largest producer of textiles in the world. Even though the fabric may be made in Malaysia and India, most production occurs in China. Sometimes, raw cotton is also sent to form the finished good.
Best season to wear it.
Like any other kind of garment, Gingham has a time and place. The lightness of this fabric lends itself wonderfully to summer attire. During the summer, Gingham and other brightly colored patterns like polka dots and florals appear in the fashion business.
While Gingham is a beautiful summer fabric, it doesn't mean it can't be worn year-round. When donning Gingham in other periods, it is best to think about the tone of your fabric and the other material you will be wearing to make it compatible.
Common uses of Gingham Fabric
Gingham fabric is used for a wide variety of products and apparel.
Daily wear
Gingham fabric can make dresses, skirts, shirts, and even tops. Since the fabric is thin and breathable, adding a lining to most of your garments is better.
Home décor
The fabric is also excellent for drapery and curtains. To prevent the curtains from fading, you should use a drapery line. The fabric can also be used for napkins, table cloths, and patterned cushions.
Quilting with Gingham fabric
Cotton gingham is a fantastic material for quilting because of its softness. Alternatively, the checks can be used as the quilt covering or integrated into the motif. It is considered one of the best quilting cotton fabrics.
Sewing with Gingham fabric
Before you start sewing on the fabric, it is imperative that you pre-shrink the fabric. You should align your Gingham fabric on a sewing desk and ensure that the fabric is perfectly flat. Gingham fabric is relatively easy to sew with. You can use a universal hand-sewing needle.
The sewing can be done by hand or by a sewing machine. E.g., JUKI MO-1000 sewing machine. There is no confinement on the sewing thread used on the fabric, but the cotton thread is preferred.
Dyeing Gingham fabric
Gingham fabric can be dyed in a process called over-dyeing. The fabric can be dyed in various colors using all-purpose dyes like the Rit All-purpose liquid dye, one of the best fabric dyes available.
How to care for Gingham Fabric?
Gingham fabric is a material that is relatively easy to care for and handle.
Washing
The fabric can be hand washed and machine washed
You can use cool or warm water
Set machine settings to a gentle cycle
A gentle cycle helps in preventing wrinkles from forming on the fabric.
Ironing
Where to buy Gingham Fabric?
The Gingham fabric can be bought at fabric and garment shops. Customers can also buy it through online retailers and websites like Fabric.com and Amazon, which have the best Gingham fabric available—ranging from the Riley Blake Gingham Sweet Mint Flannel to the iNee Gingham Fat Quarters Fabric Bundle.
It can be sold in several ways depending on the seller;
By yard
By Inches
Can be cut to order
I love gingham so here are my 10 best gingham fabrics to use in your home.
The essence of a Gingham fabric will intrigue anyone in love with picnics. This cotton fabric made with two-colored patterns was my favorite when I was a child. Now the vintage patterns remind me of home and the warm summer breeze from the '90s.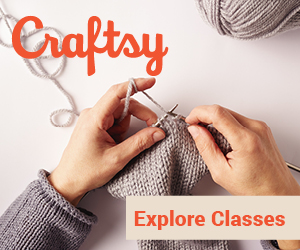 The dyed cotton woven to perfection using the plain weave makes me nostalgic. The childhood days of putting on a checked patterned Gingham dress are long gone. However, the beauty of the patterns remains.
You can use any of these Gingham fabrics to make beautiful quilts! It is a popular fabric on the runway too.
I believe it is time to bring back the Gingham craze! So, let me tell you about the fabrics you will need to make the most beautiful Gingham quilts.
Every fabric has a story without which you cannot learn its true essence. Let me tell you what I know about the history. Well, technically, this is what I was told when I was a child.
Long ago, in a small town located in France, the material debuted in the middle-class household. Back then, it was called Guingamp. From there, it was imported into other parts of Europe during the 17
th
century.
It is when the Gingham fabric got its patented striped or checkered fabric design. Furthermore, during the Victorian period, it started to be woven in blue and white patterns.
If you would ask me how I got introduced into the world of Gingham? I would have to say – The Wizard of Oz.
Since then, I have been fascinated by the beauty, simplicity, and comfort a Gingham dress possesses.
Gingham is plain-woven to create a beautiful checked pattern. It can either come in cotton fabric or a cotton blend. The patterns and textures on the Gingham are dyed on the yarn.
The traditional pattern is of two colors having popular combinations of – red with white or blue with white.
You will find the checked patterns to be of different sizes. Moreover, the pattern remains the same on both sides of the fabric. I loved wearing Gingham dresses during the summer and had picnics on quilts made from this pattern.
Ever since I became proficient in quilting, I have noticed Gingham Quilts tend to be the most appealing.
These patterns are mismatched and somehow perfectly complement each other. The best way to set the patterns together is by making the borders mismatched. However, you can even make the quilt by matching all the corner fabrics with each other.
The main reason for Gingham's popularity is the ease of production. You will find numerous Gingham fabrics on the market due to the simple manufacturing process.
So here are the 10 best gingham fabrics that will make your quilt safe from the flying monkeys!
10 Best Gingham Fabrics For You To Choose From
Upon research, I realized there are numerous Gingham fabrics available. However, not every fabric was appealing to me.
I wanted to help you create a beautiful Gingham quilt! Are you just as excited as me? Let me say, the patterns in these fabrics are beyond this world. Moreover, I was amazed by their beauty.
So, let us get into it!
Have you ever sewn a Gingham patterned quilt? If so, this fat quarter fabric is perfect for you and is my #1 pick for the 5 best gingham fabrics out there today! These precut assortments will enhance your sewing ability to make a multicolored Gingham quilt.
It might be a little different from the classic design. However, it is 2021! I believe a little twist will only make things more beautiful.
The colors are floral and give off a summer vibe. The beautiful blend of soft pastels, along with the texture of a Gingham, makes them the ideal fit.
The designer of this fat quarter bundle is My Mind's Eye. They specialize in making unique designs that go perfectly in sync. Moreover, this bundle contains twenty-seven pieces of fabric.
The company makes them 100% cotton and lightweight. Therefore, the finished quilt will feel light and breezy.
The name "Gingham Gardens" is appropriate because of its nature-inspired designs. Moreover, this bundle is ideal for quilting, and you can use them for your DIY sewing project!
The light blue will go perfectly with the pinks and some hints of that black fabric. It will look beautiful on a quilt.
The cute floral designs will make perf ectquilts for everyone to enjoy.
Stroll Quilt Kit-5 Best Gingham Fabrics
Check Today's Price on FATQUARTERS
This quilt kit contains the essence of summertime and is my pick for the 10 best gingham fabrics! If you make a quilt using this kit, you will be left with a beautifully textured design.
It is the latest collection by Bonnie & Camille for Moda Fabrics!
The picturesque flowers and white fluffy clouds in the design give off a lazy summer vibe. The colors perfectly blend and offer you a lovely visual experience. Moreover, you can start a quilting project for the summer to enjoy picnics with your loved ones.
After making your quilt using this, you will be left with a collection of beauty and peace. The pattern offers a Sunday relaxation with subtle prints and beauty.
The kit includes both a quilt top and a binding which is perfect to start your project. They come from renowned brands – Thimble Blossoms and Sunday Stroll fabric.
The quilt top has dimensions of 65 inches x 75 inches. However, you will need to order a backing of 4,875 yards to bring together the project.
The design sits on a 100% cotton fabric that will keep it soft when adorned on your bed.
iNee Gingham Fat Quarters Fabric Bundle
Amazon Sewing Sales!
These patterns are specially designed for Gingham quilt making and made my list of the1 0 best gingham fabrics. The eight pieces bundle comes in different colors. Moreover, my favorite is the combination of red and maroon colors.
The quilting fabric dimensions are 18 inches x 22 inches. The assortment of these colors makes the bundle have a spring essence.
The bright colors and the soft fabric appeal to me. Moreover, these printed Gingham fabrics are made from 100% cotton material. It allows the material to remain cool and look beautiful.
The colors will attract everyone who sets an eye on them. The vibrant yellow complements the green. Therefore, a quilt made from the yellow base from the linings of the green would be phenomenal.
You can even use this quilt during the fall! These good-quality fabrics can turn into a beautiful quilt if you set your mind to it.
The squares and strips on the pattern are traditional and have a dimension of 1/8 inches.
The textures, the colors, and the designs work harmoniously to give you great fabrics for your Gingham quilt project.
Amazon Sewing Sales!
The first thing I noticed in these whitewash charm packs is their traditional Gingham design. The colors are neutral gray, and taupe paired with browns, which make this a unique choice for my 10 best gingham fabrics for quilting.
You will find the texture to be appealing. It is made with homespun cotton fabric.
You can use them for quilting a rag-themed project. Moreover, you will get a set of forty quilt squares in this charm pack. Each of them is precut and comes in six inches.
One thing to note is that the fabric is steam pressed and rotary cut which means you might get some size variations. With your quilting skills, you can work around them!
Jubilee Creative Studio does the assembly from the USA.
You will find the combination of these neutral colors to be pleasing and cozy. Furthermore, all the pieces are anchored with a neutral thread that gives it a soft white finish.
The best surprise I got was getting some bonus squares with this professional bundle.
The fabric is soft and offers beautiful patterns that will enhance your quilting project. The colors might be muted. However, I assure you the final result will look beautiful.
This product captures the traditional essence of Gingham intricately. Therefore, once they arrive, you will be surprised by the beauty and authenticity.
Flowerhouse Basics Sweet Roll Up
Check Today's Price on FATQUARTERS
This collection is reminiscent of a perfect spring day and is my final pick for the 10 best gingham fabrics. All the shades have Gingham in them. Moreover, making a quilt from this set will be perfect for a picnic.
All the fabrics are 100% cotton. You will find unique themes of dots, stripes, and Gingham.
This jelly roll consists of 40 pieces of perfect fabrics. Thus, making them ideal for quilting. After finishing your project, you will be left with a quilt ideal for a spring picnic. The combination of the patterns will intrigue anyone who loves Gingham.
The soft and breathable fabric will ensure a comfortable experience while having a picnic on the quilt. Now let's discuss the beautiful patterns.
All the prints in this collection are breathtaking. The shades of red enhance the Gingham patterns. Whereas the blue perfectly captures the traditional essence of the design. The green is vibrant and has patterns that will remind you of your childhood.
The purple-colored Gingham fabric is the prettiest of the lot! It mixes with all the colors and will create a spectrum of beauty in your quilt.
You can use the striped series in your quilt to enhance the contrast effect. Moreover, the gradients in the bright yellow coupled with the green Gingham will work perfectly.
You will also find darker colors that will remind you of a starry night. All of these together will create a dynamic quilt design with Gingham as the star pattern!
Tips For Gingham Care – 10 Best Gingham Fabrics
Before starting your Gingham quilt project, I would suggest you plan on washing the fabrics. Even if the fabrics I mentioned are of the highest quality, they are still made of cotton. Therefore, they can shrink!
To test that, you need to pre-wash the fabric before you start sewing them with accurate measurements. If you fail to test them in your washer, it will eventually lead to a shrunken quilt that might not look appealing.
You spent hours making a quilt with love, and one trip to the washer made it shrink? You will feel frustrated and never use it again.
To wash a Gingham fabric, you need to use cool or warm water. Furthermore, ensure that you wash it gently and later iron it for a perfect seamless texture.
Do not, under any circumstance, bleach your Gingham fabric!
What else is gingham used for?
Gingham quilts are beautiful, but there are other uses for Gingham as well.
It can be used in dresses. Gingham dresses have beautiful textures of striped boxes of equal dimensions. The texture that has larger checks makes the dress look less formal. Dorothy from Wizard of Oz had ¼ inches blue Gingham checks.

I loved Gingham dresses when I was a child!
Gingham is a versatile fabric that goes with anything. This type of fabric is widely used in bathing suits. Moreover, they are popular amongst swimming enthusiasts.
Bathing suits made from printed Gingham attract many people from all over the world. Therefore, you can put an elegant touch to the party during the spring break by making one.
A bathing suit and beach towel made from Gingham patterns would be truly beautiful.
On the other hand, you can make table décor, pillow covers, quilts, and curtains from Gingham fabrics. You can even wear a formal shirt made from this pattern to the office!
In recent times, the Gingham fabric has been popularized in the accessory category. For example, scarves and headbands! The subtle essence of tradition and the patterns of Gingham make it easy to accent them with any outfit.
By now, you probably know my obsession with Gingham fabrics! I love the patterns and how they go with everything. Moreover, the vintage essence complements the modern fashion sense.
Gingham is a fairly easy pattern to work with. You need to choose the right fabrics that will complement your quilts to perfection.
With the help of the 10 best Gingham fabrics I mentioned, you can create beautiful quilts for all seasons. You can enhance your skills and help me start a Gingham revolution!
Gingham fabric features a check pattern that is easily recognizable and gives the fabric its iconic look. The checks can range in size and comes in many different colors. Gingham fabric is most often lightweight and is usually made from cotton or from cotton blended with synthetic fibers like polyester. Gingham is woven from fibers that have already been dyed, so the design is not printed onto the fabric.
Best Gingham Fabrics
Here are the next gingham fabric reviews.
This line of gingham fabric comes in nearly thirty different colors and sizes of checks. Like most gingham fabrics, this fabric is lightweight, but it is also very versatile. Gingham can be used to make all sorts of apparel items for men, women, and children. It can also be used for household projects like tablecloths, placemats, table runners, window treatments, and more.
Remember, when buying fabrics that have a print, to order extra fabric to be sure that the print lines up at the seams
Machine wash, drip dry
This lightweight fabric is a blend of 65% polyester and 35% cotton
Shop Now on Fabric.com
Check Today's Price on Amazon
This line of gingham features checks that are, as the name implies, smaller in size. This fabric is lightweight and can be used for many different projects. Sew blouses, dresses, shirts, and more. The fabric could also be used for household projects, and for accessories like handkerchiefs and more.
Machine wash on cold, tumble dry on low heat
This lightweight fabric is made from 100% cotton
This line of fabric is available in almost twenty different colors
Shop Now on Fabric.com
Check Today's Price on Amazon
This line of fabric features checks that are one inch in size horizontally. This fabric is woven from yarn-dyed fibers and is lightweight. Gingham is a great fabric for making different apparel items for men, women, and children. This fabric could also be used for quilting, household projects, and more.
Machine wash on cold, tumble dry on low heat
This line of fabric is available in over five different colors and comes in 44" widths
This fabric is made from 100% cotton
Shop Now on Fabric.com
Check Today's Price on Amazon
Gingham is a very versatile fabric. It is a great choice for household projects like curtains, tablecloths, tabletop accents, toss cushions, bedding, and more, as it can fit into so many different décor schemes. Gingham can also be a great choice for apparel items and it is so versatile that it can be used to make garments for men, women, and children.
This lightweight fabric is made using yarn dyed fibers and is 100% polyester
Dry cleaning is preferred, but fabric can also be hand washed with cold water and mild soap
This line of fabric comes in almost ten different colors and sizes of checks and is available in 58" widths
Shop Now on Fabric.com
Check Today's Price on Amazon
This line of fabric comes in almost ten different colors and sizes of checks. Gingham is a very versatile fabric and it can be used to make many different apparel items like shirts, dresses, skirts, blouses, and more. Gingham can also be used for household décor, window treatments, and more.
Machine wash, tumble dry on low heat
This fabric is lightweight and is made from 100% cotton
Available in 44" widths
Shop Now on Fabric.com
Check Today's Price on Amazon
Gingham Fabric Buying Guide
Gingham fabric might be lightweight, but it is extremely versatile. Gingham can be used for many different apparel items for both men and women, and also for children. Gingham can be used around the house in bedding, tabletop items like placemats, table runners, table cloths, for window treatments like curtains, for toss cushions, or for bedding. Gingham checks can be recognized just about anywhere and will fit into just about any wardrobe or décor theme.
Budget Friendly
Not only is gthis material m versatile, but it is also quite budget-friendly. Some lines of gingham fabric can be purchased for around the five-dollar-a-yard mark, while many others can be purchased for under or around ten dollars a yard. The added versatility of gingham combines to make it a great fabric that is easy on your wallet.
Benefits of Cotton
Gingham fabric is often made with cotton or made from a cotton/poly blend. Cotton has many wonderful benefits. It is usually durable and will stand up to repeated wearing and washing. Cotton is also breathable, so it's a good fabric to wear in hot weather. Gingham shirts, dresses, and skirts are quite often used for summery apparel. Cotton is also generally quite easy to launder and care for, though each line of fabric will have its own instructions for washing and drying.
Recommended Reading:
Conclusion
Gingham fabric has been around for decades and has served extremely beneficial in being used for products and apparel throughout time. The fabric has been used for multiple accessories ranging from dresses to table cloths and napkins.
Sources