Comparing Best Sewing Machines Side By Side
16th May 2023
Today I am comparing the best sewing machines side by side to give you all the information you need to make your choice of which sewing machine will be part of your happy family.
It's safe to say that everyone can benefit from having access to a sewing machine. A sewing machine will greatly increase your creative potential, whether you need to shorten your pants or curtains, make baby blankets, or just play around with fabric.
There are some entry-level models here, but with proper maintenance and care, a sewing machine can serve its owner for decades. The majority of the professionals I consulted stressed the significance of regular maintenance.
I can tell you from personal experience -all machines, no matter what will need to get serviced at some point. My advice: You might want to search for "sewing machine repair near me " or " machine shop near me" to find who in your area can actually service your machine because that is so important.
How I Compare The Very Best Sewing Machines Side by Side
My goal is to help you find the best sewing resource for your requirements. I do the legwork to ensure you get the most for your money, whether you're shopping for high-end gear or the bare essentials.
I consult experts, sewists, teachers, and/or craftspeople, and family members who are also sewists; I scour the Internet for information on how sewing supplies are used; I read customer reviews by real users; and, of course, I rely on my own accumulated expertise as a sewist.
These are my top criteria:

Type of Machine:
The category of sewing machines is quite large and varied. Each machine has its own unique set of capabilities, and together they allow for hundreds of different stitches and uses. A standard sewing machine uses two threads to sew a straight stitch and often has a small number of built-in decorative stitches like a zigzag or smocking stitch.
(Some machines can do more than just straight stitching; others can even make buttonholes and do simple embroidery.) Sewing machines that can embroider as well as regular sewing machines are included here. Sergers, also called overlock machines, use three or four threads to trim and finish the raw edge of fabric in one pass.
The category will tell you what your machine is designed to do best and what it will do frequently and with the most ease. There is plenty of crossover within these types; for example, my sewing machine has a setting meant to replicate an overlock stitch.
It's important to strike a balance between versatility and specialized efficiency when shopping for a sewing machine, as you would with the purchase of any number of other household appliances. I advise starting with a basic sewing machine that offers a variety of practical stitches because you don't need the fanciest machine in the world to do most home sewing.
A specialized machine could be a lifesaver if you're planning on doing something complicated, like quilting or making finished garments.
Improvements in lifestyle quality:
Features that make repetitive tasks easier, especially threading needles, were recommended by several of my friends who are experts in sewing, even though they aren't strictly necessary for a well-functioning machine.
Karen Mandel, hairstylist in Santa Monica, advises that beginners find machines that are "really easy to thread" because "if it's not easy to thread, then anytime you get a jam or need to switch color thread, it's another excuse to give up on the project."
Also, Nancy, a graduate of the Fashion Institute of Technology in New York and a leading costumer in Los Angeles, can't say enough about the auto-cut feature on her machine, noting that it "saves so much time and thread, which is important for someone who is constantly sewing and wants to be economical with materials."
Comparing Best Computerized Sewing Machines Side By Side to Mechanical
Some newer sewing machines are computerized, providing a level of customization that simply isn't possible with a traditional mechanical model. However, many of the specialists I talked to favored mechanical machines due to their relative ease of maintenance and repair. I don't need to know where a sewing machine shop is near me, so I can always
Digital machines can have a mind of their own. You can get by with just a straight and zigzag stitch, so there's no need for a fancy machine.
Now we'll go into more detail about each of our best sewing machines picks…
1. Comparing Sewing Machines Side By Side: Singer 9985 My Favorite Sewing Machine
For most of the last 10 years, my Singer sewing machine has sat on a little table in my office, where I do most of my sewing. The Singer Stylist 9985 has won numerous industry awards since it hit the market, for very good reasons. It may be the best sewing machine for the price that you'll find.
This is a small, computerized machine that really doesn't look like anything special at first glance. But it's a powerhouse. The Quantum Stylist 9985 has 960 different built-in stitches with a huge range of basic, stretch, and decorative stitches, plus alphanumeric fonts and 13 built-in one-step buttonholes.
There are 13 presser feet and an adjustable speed of up to 850 stitches per minute. It's everything a beginning or intermediate sewist needs to create their own clothing, to quilt, or to craft.
Features Comparing Sewing Machines Side By Side
There's more to this little beauty than just the numbers. It has an automatic needle threader that takes only six seconds to work its magic, a quick-load drop-in bobbin system with a clear cover, and a push-button stitch selection that lets you just choose a stitch on the color-touch LCD screen without missing a beat. (The computer picks the optimal settings for each stitch, but you can change them as desired.)
The features just keep coming: automatic buttonholer, auto-pilot mode so you can sew without using the foot pedal, programmable needle position (whether you want the needle to stay up or down when you stop sewing), a light that illuminates the workspace, even a free arm where you can store your needles. The only negative is a slight one: this Singer is a little louder than I'd like.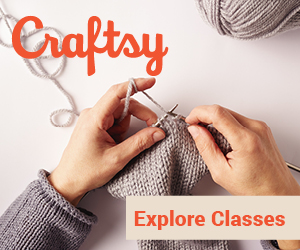 Why you should buy
The 9985 Quantum Stylist has as many stitches as most advanced computerized models. But frankly, beginning and intermediate sewers don't need that many. As they progress, though, they'll be looking for more features and more stitches – and with this baby, they won't have to upgrade.
Whether they're beginners or experts, though, they'll appreciate this well-built, metal frame, easy-to-use machine that lets them complete their projects perfectly – at a reasonable price, only a little over $500. (The carrying case is an extra $20.)
Check Today's Price on Amazon
Check Today's Price on SewingMachinesPlus
Next up…
2. Brother SE600 Best Sewing Machine for Beginners
The Brother Sewing Machine SE 600 certainly doesn't have as many built-in stitches as the Singer Quantum Stylist 9985, with 103 instead of the whopping 960 you get with the Singer.
But it's a better all-purpose sewing machine for most beginners and intermediate sewists who are also into embroidery, thanks to its 80 built-in embroidery designs, 120 frame pattern combinations, and nine lettering fonts, making this a fabulous model for sewing, quilting, and 4×4 embroidery.
Features When Compairing Sewing Machines Side By Side
In fact, if embroidery is your thing this Brother might be your dream machine. It allows you to connect to an Internet-enabled device (via the USB port) to import any of the thousands of designs available online at iBroidery.com or other sites. You can also download machine updates the same way. If you prefer, you can use the USB port for a memory stick, to load your favorite designs.
There's a large workspace for your embroidery machine and sewing work, an automatic needle threader and thread cutter, a drop-in top bobbin system and bobbin winder, a sewing and embroidery arm as well as a 4×4 embroidery hoop, seven interchangeable feet, and seven-point feed dogs that make it easy to advance your fabric at exactly the speed you want.
Why you should buy
The backlit LCD color touchscreen display not only makes stitch selection and design editing simple and intuitive, but even lets you watch tutorials right on your sewing machine – a very cool feature. Brother is known for its quality and affordable products; whether you're a relatively new or experienced sewist, this baby will let you sew and embroider for a very long time before it needs to be replaced. I love it and think it's one of the best sewing machines for home use, particularly for beginners who want to both sew and embroider.
Check Today's Price on Amazon
Next up…
As you undoubtedly know, an overlocker machine (or serger) is by far the best way to create perfect seams on your garments. (If you didn't know that, you might want to skip down to my tutorial section and read it before continuing with this review).
The Singer 14T968DC is a professional serger sewing machine which I've found to be the perfect companion for any computerized or electronic machine, as long as you don't need to work with extremely difficult material like canvas. It's the best sewing machine in comparison side by side for overlocking.
Features
This high-end serger machine is terrific. It has 2-3-4-5 thread capability (with color-coded threading), allowing you to choose from an enormous selection of styles and then sew, finish and trim in one operation.
Chain stitching, decorative edges, cover hems, and rolled hems are all effortless thanks to a self-adjusting tension system that automatically chooses the proper settings for each stitch and a separate rolled hem mode that's available with the flip of a switch. When comparing sewing machines side by side, you can choose from narrow, wide, or triple cover stitching, double chain stitching, or perfect rolled hems in just seconds.
Why you should buy
Not only is the 14T968DC versatile, but it's also fast, with a maximum sewing speed of 1300 stitches per minute. It's sturdy too, with a metal frame that ensures your fabric stays in one place and that there are no skips in the stitches. Seven presser feet are included. There's a fairly steep learning curve for those new to sergers, but the time spent learning this Singer machine is well worth it, as its rather high price.
Check Today's Price on Amazon
Next on the list…
Chain stitches and cover stitches are your primary interest? Then the Juki MCS-1500 is calling your name. It's definitely on the expensive side, but it's a beast of a machine that will create strong, perfect seams that make your garments look impeccable.
Features
The Juki uses three separate needles (with color-coded threading) to do its work; when you're working on standard stitching for cuffs, necklines, armholes, or hems, the four-thread or three-thread (wide or narrow) cover stitch functions are just right. And side seams and waists will never fail when chain stitched with the MCS-1500.
This is a well-designed specialty sewing machine. The looper is simple to thread and lowers when you touch a button, and the height and pressure of the presser foot can be adjusted to fit the thickness of the fabric you're working with.
The adjustable differential feed feature works with any type of fabric, even knits, and other stretchable materials, and both the presser foot guide (which presses down on both right and left sides) and seam guidelines on the extension plate make sure your sewing is straight and true. There's a built-in thread cutter on the pressure foot, a thoughtful touch.
Why you should buy
Juki is known for its outstanding products. Quiet, easy to master and fast (up to 1350 stitches per minute), the MCS-1500 is no exception. You'll pay a lot for it, but any serious sewist will want it in their arsenal.
Check Today's Price on Amazon
You can check out my reviews of other chain stitch machines and cover stitch machines.
Up next…
The phrase "mechanical sewing machine" may bring to mind grainy photos or home movies of grandma using an old-fashioned machine that operated strictly on elbow grease instead of electricity.
That's far from the reality of today's mechanical machines, which are most definitely of the plug-in variety. The phrase just means that they're simple, dependable, and don't use internal computers to program their functions.
Features
The best of the bunch is the Janome Sewing Machine HD1000, produced by a manufacturer that many experts think makes the top sewing machines in the world. It has a heavy-duty body (although it's made from cast aluminum and not steel), it's powerful, and it turns out great stitches.
The HD1000 is an excellent machine to learn on, but many serious sewists also count on it for its straightforward and reliable performance.
This Janome doesn't have an LCD screen or fancy graphics. You choose your preferred stitch with one of the knobs on the machine, choose the length of your stitch with a second knob, and use a lever on the body to reverse direction – that's it.
However, if you simply want to sew, that's all you need. There are 14 stitches (including a four-step buttonhole) to choose from, four presser feet, a three-piece feed dog system, and an automatic needle threader, plus a removable free arm, a front-loading hook bobbin, and push-pull bobbin winding which is easy once you get the hang of it.
Why you should buy
Fancy? Not at all? Inexpensive? No, because the HD1000 is built like a tank and will last like one, delivering outstanding results the entire time. This is a very, very good sewing machine- and not just for traditionalists.
Check Today's Price on Amazon
Read my reviews of all of the mechanical sewing machines worth considering
The Juki TL-2010Q is one of the top of the line offerings from Juki. As the name implies, it's capable of 1-needle lockstitch stitches. We love how large the sewing area is. It makes sewing larger projects a breeze.
Lightweight and portable
Automatic Thread Trimmer
Free motion quilting produces excellent results
Over 180 positive Amazon reviews
Check Today's Price on Amazon
The Juki HZL-F600 is a high-end computerized sewing machine. It is primarily used for people looking to make elaborate quilts. It can also be used for other large objects such as curtains and drapes. Comparing sewing machines side by side, with over 100 positive ratings on Amazon, it's a popular choice.
Box feed technology
Has extended sewing table
Allows for free motion sewing
Check Today's Price on Amazon
The Brother PQ1500SL is a high-end quilting machine that's capable of over 1,500 stitches per minute. If you have a lot of heavy-duty sewing jobs to complete, the Brother PQ1500SL will be up to the task. Considering all of its features, it's a great value. Over 400 people on Amazon think so too.
Auto Thread Trimmer
Built-in Needle Threader (we love this)
25 year limited warranty
Check Today's Price on Amazon
The Brother CS6000i is an excellent sewing machine for beginners. In fact, it's also the best budget sewing machine that you'll find. It's extremely reliable and easy to use. With over 8,000 positive reviews on Amazon, you're sure to love it.
Stitch selector switch makes it easy to use
Automatic needle threader and adjustable sewing speed
Excellent for beginners – best budget sewing machine
Check Today's Price on Amazon
You may also want to check out the new Brother CS7000i.
The Janome JW8100 is a solid entry-level sewing machine. It comes with over 100 built-in stitches, giving you a wide range of sewing options. It comes with many bonus addons, such as an extra-wide extension table, hard-sided dust cover, even feed foot, and quarter-inch foot.
Many convenience features
7 Auto Buttonhole Styles (this is rare)
Over 100 positive Amazon reviews
Check Today's Price on Amazon
Vintage Singer Sewing Machine
My aunt feels "having an antique Featherweight is almost like a badge of honor." These machines, which were made from 1933 to the 1960s, have a devoted fan base among sewers thanks to their durability and longevity.
It's a very potent tool. It's so powerful that you can use it to sew through thick leather.
It produces an exceptionally clean and precise stitch. She claims that the machine's "ridiculously long" lifespan makes it simple to locate spare components and accessories. With a cast-aluminum build, it has a weight of about 11 pounds, making it roughly the same as the plastic models of comparable size.
"It's really cute, fits into any small room or apartment, and has a really cute box," about her Featherweight, describing the reason for the product's widespread appeal. Aunt Jennifer mentioned loves to browse Sew Serious, which offers painted-to-order Featherweights in 30 different colors, including candy and pearl finishes, in addition to popular sites like eBay.
STARTING AT $525 ON ROXANNE QUILTS
How Do We Choose the Best Sewing Machines? We Compare Sewing Machines Side By Side
Why are you here? It's easy to explain. Take a look at any online craft retailer and what do you see? Dozens upon dozens of sewing machines. Do you really need all of them for a simple sewing room setup? Of course not.
However, if you don't at least know…
the different types of machines
the fabrics they sew
the top brands in the industry…
…then how on Earth will you ever sort through the endless assortment of sewing machines you DON'T need, to find the one or two you actually DO need? The answer is…you can't. No one wants to waste their time and money getting talked into the wrong model.
To spare you the headaches that so many of us have gone through when starting out, I've compiled a comprehensive guide that outlines everything beginners need to know, so they can choose the right sewing machine for their home craft studio.
Choosing the right sewing machine is far from an easy task. This is even more true when you're looking for something more specific than just about any machine for trying your hand at sewing.
And this is where sewing beasts like us come in. We have reviewed more best sewing machines than we can ever remember, and we would be surprised if there's any type of machine under the sun that we haven't seen or reviewed yet.
Well, with that said, some of the important factors we consider when picking our products include the following.
Comparing Types of Sewing Machines Side By Side
As surprising as it might seem, a sewing machine specifically designed for quilting may turn out to be great for quilting projects, but nowhere near as good when it comes to embroidery stuff. Now, while this seems to be obvious, not many seem to get it.
And therefore, we always make sure we recommend products that are specifically designed for your needs, especially if they are specific and a generalist sewing machine won't be able to cut it well.
Generally, there are 11 types of best sewing machines:
Features
While this might seem obvious, the way we analyze the features of a sewing machine may be well beyond most sewers. Remember, it's not just about the number of stitches or readymade designs they come with or even the simplicity of use for that matter. Not that these things don't matter, but there's a lot more to it.
Ease of Use
Let's face it. Most of the people reading our articles are beginners to the world of sewing, and they would be scared into thinking it's not for them if we introduce them to a super sophisticated and advanced best sewing machine.
Hence, the ease of use tends to be a crucial aspect of the products that we take into consideration when choosing our top picks, especially unless we are writing for advanced sewers that couldn't care less about the ease of use offered. If you're a beginner, check out our list of sewing essentials!
Many More!
These are just some of the things we consider when choosing the best sewing machines, and we shared it just to give you a bit of an idea. There's a lot more that goes into our research process and explaining everything of it would probably require writing a new article solely dedicated to it.
The 2 Categories of Sewing Machines
One of the first things we all learn…
Is that the two "umbrella' categories of sewing machines are:
Industrial equipment
Domestic / Home equipment
95% of the sewing equipment you will ever use…
Will fit into 1 of these 2 categories. That part's really simple.
The harder part is understanding the 8 KEY WAYS in which they compare.
So let's cover them now. Starting with…
What is the difference between an industrial and home sewing machine?
Industrial sewing machines are more stitch-specific performing one stitch really well.
Domestic or home sewing machines can do every type of stitch very well.
Industrial sewing machines stitch much faster than home sewing machines.
Industrial machines can work for hours, while a domestic machine can only handle about 5 hours before tiring the motor.
1. Stitch Options
The Beginner's Rule of Thumb states:
Industrial sewing machines are more stitch-specific; performing one stitch really well.
Domestic sewing machines can do every type of stitch pretty well.
While the truth of the matter is far more complex, it's a good rule to start with.
2. Stitch Quality
Industrial machines specialize in one stitch.
Therefore, they produce a cleaner, better-looking stitch.
Domestic sewing machines will usually require a little extra fussing to get the stitch just right.
3. Production Speed
The upside of domestic sewing machines is that they operate at a much slower pace.
As we mentioned above, you'll sometimes need to fuss with the stitch to get it just right.
By operating at a slower speed, you can easily control the machine reducing the amount of fussing required.
Industrial machines allow you to sew extremely quickly. That's the benefit of the machine specializing in one stitch.
4. Fabric Flexibility
The downside of domestic sewing machines is that they have smaller motors that cannot handle all types of cloth and fabric.
Home machines generally CANNOT handle larger cloth and thicker fabric.
Made with commercial production in mind, industrial sewing machines CAN handle larger cloth and thicker fabric.
Recommended places to buy fabric:
5. User Type
Being built for commercial production means that industrial sewing machines can be operated for longer periods of time.
The General Rule of Thumb is that you cannot use a home sewing machine for more than 5 hours at a time.
If you go over 5 hours, you risk burning out the motor.
Industrial sewing machines can easily work for more than 5 hours at a time.
6. Thread
It should be pretty clear by now that industrial sewing machines can handle heavier projects.
Thread capacity and type are no different.
Industrial machines can easily handle thicker threads and larger cones.
You'll use thicker thread when sewing through a heavier cloth or thicker fabric.
Domestic sewing machines need to use lighter thread with smaller cones.
However, because you'll be using your domestic sewing machine for smaller projects, this shouldn't be a problem.
7. Maintenance
Because you're going to be doing smaller projects with home machines, you'll only have to clean and maintain them every few months.
Of course, it's great practice to clean the machine after each use. But that's not necessary
Industrial machines are going to require a bit more maintenance if you're using them for long periods of time.
Both types have readily available replacement parts.
Plus, any brand that we recommend below will have exceptional customer service.
8. Price Tag
When comparing the best domestic sewing machines to the best industrial sewing machines…
Domestic sewing machines max out at a mere $400-$500 apiece. However…
Industrial sewing machines can cost as much as $2-5 grand EACH.
While that may seem terrifying to some…
Don't worry, because there are plenty of options available for budget craft studios.
Up next…
Which is Better for Sewing?
Many beginners INCORRECTLY conclude that industrial sewing machines are somehow better than domestic sewing machines for sewing.
And from what we've covered so far, it's not hard to see why.
But the truth is…NEITHER machine is better overall…and NO machine on the planet is perfect for EVERYTHING.
That is why, more than just these two umbrella categories…
Sewists use a WIDE range of sewing machines, each one tailored for specific tasks.
In this next section, we'll cover each of them in more detail…
Different Parts of a Sewing Machine!
First things first, although all the best sewing machines are made differently, they share remarkably similar fundamental features. And while you can learn a lot about cleaning and care for your machine by just referring to the user manual, the same certainly cannot be said about "understanding" your best sewing machine.
Using a sewing machine isn't something as simple as it may seem, and while you may be able to learn the basics on your own, being able to get the most out of your machine is going to take some time and effort.
With that said, this rather technical but straightforward guide will help you get familiar with your machine and its parts, which, in turn, will help you build a strong "sewing" foundation.
Bobbin and bobbin's case
The bobbin is something that holds the thread for the machine and makes up the bottom part of the machine stitch. The bobbin case, as you could guess, is what the bobbin is placed in.
It's important to note here that both bobbins and bobbin cases are specific to a particular model and brand of a sewing machine, and hence can't be shared across different machines. You would only want to use bobbins and bobbin cases that are specifically designed for your machine's brand and model.
Bobbin cover
Depending on your machine, it may either have a slide plate or a bobbin cover that allows you to manage the bobbin.
Pressure foot
This is a removable part of your sewing machine that is responsible for keeping the fabric in place. Depending on the nature of the sewing job, different types of pressure feet may be required for the best results.
For instance, a nonstick foot would turn out to be ideal for working on an oilcloth.
Needles and needle clamps
The needles are another removable part of a sewing machine and are available in a wide range of sizes. The needle clamp is the part of the machine that holds the needle.
Throat Plate
Also sometimes known as the needle plate, the throat plate is an important part of your sewing machine located underneath the needle and pressure foot. It has a small opening that allows both the thread and needle to do their job.
A vast majority of throat plates come with small notches that go a long way in doing sewing tasks such as sewing straight lines with great accuracy. A throat plate can also be removed for cleaning the parts of your machine below it.
Feed dogs
Feed dogs are small teeth-like metal parts that help you sew a better stitch. They move and pull the bottom fabric gently as you sew and make it pass through the machine in a uniform manner to avoid uneven sews.
It's highly recommended to use them instead of trying to pull the fabric manually, which can result in uneven sewing as well as damage to some parts of your machine such as the needle.
Tension regulating thumb nut
As the name suggests, this tiny dial ensures that the top thread is working with the right amount of tension. This is crucial to have the right balance between the top thread and bobbin, which is again an important requirement for uniform stitching.
A higher-than-needed tension on the top thread is likely to result in broken stitches, while a tension that's too low is going to leave you with very loose stitches.
Thread take-up lever
Depending on your machine, the take-up lever may be located in different areas of the machine. The take-up lever allows the top thread to pass through it, moving in total sync with the needle in the process.
Before starting to work on any sewing task, make sure the take-up lever is pulled up to its highest position (which means the needle too should be at its highest position); this will prevent the fabric from getting caught in the handle.
Bobbin winder thread tension disk
If your machine has an external bobbin winder, it will allow the thread to pass from the spool to the winder.
Bobbin winder
The bobbin winder holds the spool when you're filling the bobbin. To ensure an evenly winding thread, make sure the bobbin is empty before you start working.
Thread guides
There's the upper thread guide and the lower thread guide, and the thread passes through them in a way that helps it move with just the right amount of tension.
Spool pin
This part looks like a slightly thicker, different needle, and holds the thread while the machine is working. Some machines also have more than one spool pin though, for unique sewing tasks or to achieve different results. It's sometimes referred to as twin-needle or decorative sewing.
While spool pins usually seem to be vertical, it's not exactly unusual for them to be horizontal in shape as well.
Flywheel
A flywheel or handwheel, as it's sometimes called, takes care of lowering and raising the take-up lever. It should always be turned towards you.
Stitch selector
The name of this part does a good job of explaining its purpose, so we will spare ourselves the trouble of doing that. Something to note here, however, is that while the older machines have a dial that you can use to select from different stitches, the newer ones have buttons.
Stitch-length selector
All manual machines and some electronic machines will have a dial to let you decide the stitching length. The way the length is going to be measured, though, is going to vary quite a bit from one machine to another.
On some machines, the length will be measured by inches, while on some others, by metric scale; there will also be some machines where you will only have a numerical scale from 0 to 9.
Coming to the ideal stitching length, it's going to vary too, depending on the type of sewing project as well as the fabric being sewed. For the usual sewing projects, medium lengths may work well. While working on fine fabrics, however, you would want to keep the stitch lengths short.
When it comes to heavier fabrics, as well as sewing jobs such as gathering or basting, the stitches will need to belong.
Menu option
Some electronic and advanced sewing machines will come with a menu option that will allow you to manage many functions and even the stitches. They would also replace other features and parts such as dials for setting the stitching length and width, as well as for separate stitching.
Reverse button
The reverse button is also known as a backstitch button because of what it does. Basically, it allows you to switch the direction of the stitch, from the beginning to the end and vice versa.
Foot controller
The foot controller can partially control the speed of the stitching.
Tips for a safer sewing experience
When feeding fabric into the throat plate, make sure there's a safe distance between your fingers and the pressure foot. When pausing while working on the fabric, don't keep your foot on the foot controller in order to avoid accidentally starting the stitching.
If the pause is going to be very long, you might simply want to disconnect the machine from the power plug just to be on the safe side.
Sewing Machine Brands
For the final section of this post, let's take a moment to discuss BRANDS.
The deeper you get into the world of sewing, the more apparent it becomes that virtually ALL of the top sewing machines come from a small group of 5-7 big brands.
Specifically, these are listed here, in no particular order:
Click any of the above links, and you'll find a list of the top sewing machines from each company.
Go through each of these articles and by the end, you will know 95% of the top machines in the sewing industry.
And your chances of making a bad purchase will be second to none
Sources: