Introduction to Chiffon Fabric
Chiffon is a term used to describe a variety of fabrics that share the same properties. The Fabric was originally made from silk and considered a luxury in the early 19th century by upper-class European women.
Originally derived from the French language, the word translates to rags. However, over time, any fabric resonating as a shiny, sheer fabric woven in a specific style can now be considered a Chiffon Fabric.
What is the History of Chiffon Fabric?
Chiffon fabric was first made in France. The early chiffons were entirely made of silk. Because Chiffon was largely a silk fabric, it was extremely costly, and its use in fashion and design denoted wealth. Silk chiffon has been available in Europe since the 1700s.
As the Industrial Era gained a little bit of success, so did the manufacture of this material. By the early 19th century, silk chiffon was widely produced in the United States. However, manufacturers of the Fabric were beginning to show interest in replacing silk with a different material for chiffon production.
Hence, Nylon chiffon was created in 1938. After some time, polyester chiffon was also created in 1958. The advent of synthetic chiffons made the Fabric more available and, as a result, more popular for everyday use. Nowadays, most Chiffon is made from this polymerized material. Silk chiffon is still available but is seen as a luxury commodity.
Properties of Chiffon
Excellent for Draping
Sheer and Soft
Shimmery
Strong
Stretchy
Holds dyes well
Can lose shape over time
How is Chiffon Fabric Made?
Chiffon Fabric can be made in different ways depending on the type of materials used to make the Fabric. If Polyester is used, then the Fabric is made from synthetic chemicals. Otherwise, if silk is used, a three-step production process involves breeding silkworms, waiting for their cocoons to soften, and then reeling out the filaments.
Whatever base material is used to manufacture chiffon fabric, after the textile yarn is formed, the weaving of Chiffon follows the same pattern. Before being woven on a loom, the yarn for this cloth pattern is structured in S- and Z-shaped curves. Chiffon fabric is normally knitted by hand since it is so delicate.
Where is Chiffon Fabric Made?
Currently, China is the largest exporter of finished chiffon fabric items. Other Asian countries, too, produce Chiffon, but the textile market's market leader is still China. Although, the raw materials used to produce these clothes may be made in other countries. The semi-finished material is still transported to China for making the final product.
Common uses of Chiffon Fabric
This Fabric is primarily used to produce women's clothing. Since Chiffon is such a delicate fabric, its use in everyday accessories is less than in women's garments, where it has a whole market. The delicate Fabric needs to be carefully sewed and dyed if one wishes to customize a Chiffon Outfit.
Women Garments
Chiffon is used for scarves and sashes, blouses, lingerie, and evening gowns. The semi-transparent nature of the Fabric makes it a perfect suit. It can also be used as an overlay on another fabric, such as in wedding dresses.
Home Decor
The Fabric is also used in curtains and decorative upholstery. The shimmery appearance makes it an appealing decorative option. The decorative upholstery can also be changed to one's taste by using Fabric Spray Paints, E.g., Simply Spray Designer Accents Upholstery. The best Fabric Spray Paint for your curtains, cushion covers, and other decorative upholstery!
Sewing with Chiffon
While wearing Chiffon may seem effortless, the same can't be said for working on it. Chiffon fabrics need to be handled with a lot of care when being sewed on. Sewing Patterns and textures have to be delicately made on the soft Fabric.
The Fabric should be cut one layer at a time, and one should use the best pens to write on Fabric to avoid cutting errors. Fabric weights should be used to hold the Fabric instead of pins. Tailor's Tak should be used to mark the position on the Fabric.
A new sewing needle should always be present on your sewing machine. And should be changed in case of a fabric pull. To ensure efficient results, one should use the best sewing machines and needles when dealing with Chiffon Fabric.
One should avoid backtracking since, with sheer fabrics, you don't want to go back and forth and destroy the Fabric. At the same avoid stretching the Fabric.
Dyeing with Chiffon
While Polyester chiffon does not take up the dye well, silk chiffon does. Polyester chiffon can be dyed using Polyester based dyes like the Rit 2492 dye. One of the best fabric dyes for Polyester. While on the other hand, the Rit 88620 all-purpose dye would serve as the best fabric dye to color Silk Chiffons.
Hence, Sarees and dupattas, along with scarves and ties, can be dyed to suit each person's preference and color. Chiffon dresses can also be dyed if one wishes to customize a dress, satisfying all.
How to care for Chiffon Fabric
Since Chiffon can either be made from Polyester or silk, each type of material requires a different routine to be cared for.
Polyester and Nylon can be hand washed or in a washing Machine
Silk Chiffon should be Dry cleaned.
Wash Fabric in Coldwater and soak for no more than 30 mins
Use a mild detergent
Avoid leaving Fabric out in the sun
Do not wring the Fabric as it can lose its shape
Where to buy Chiffon Fabric
Customers can buy Chiffon Fabrics at fabric and garment shops and online retailers like Amazon and Fabric.com, which have the best Chiffon Fabric available.
The Fabric can be sold in several ways depending on the seller;
By Yards
By Inches
Can be cut to order
Many crafters and sewers choose chiffon fabric for decorations and garment projects. It comes in either sheer or solid finishes. It is generally available as 100% polyester. This buying guide will help you select the perfect chiffon fabric for any project you have in mind.
Best Chiffon Fabrics
Here are our chiffon fabric reviews.
This 100% polyester fabric is solid white and sheer and is perfect for garment applications such as blouses and dresses. It can be easily pleated or crushed to create special effects on your project. It is also great for home decor projects such as curtains and chair decorations.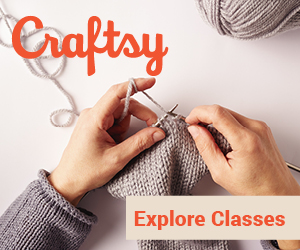 100% polyester
Cut to order
Light weight
Check Today's Price on Amazon
This Barcelonetta chiffon fabric is 60 inches wide and comes in 10 yard pieces. It is available in a range of solid colors. The fabric is great for use on garments such as blouses and draped maxi dresses, and also works well for decoration projects such as curtains or chair sashes.
10 yards per piece
Sheer finish
Great for draping
Check Today's Price on Amazon
This Koyal Wholesale chiffon fabric is sold by the bolt – it is 10 yards long in total. It is made of 100% polyester and is sheer and lightweight, making it suitable for decorations such as table runners and wedding arches. It can also be used for garments, such as tutus and overlays for special occasion dresses.
Sheer
100% polyester
54 inches wide
Check Today's Price on Amazon
Dolin Decor chiffon fabric is available in 13 solid colors, in both solid and sheer finishes. The 10-yard length of fabric is perfect for decoration projects, such as chair sashes and table runners. Its lightweight makes it suitable for draping – it can be hung from the ceiling or used to create curtains without extra weight.
10 yards, 54 inches wide
Great for draping
Solid and sheer available
Check Today's Price on Amazon
This Preview Textile Group chiffon fabric is ivory in color and is made of 100% silk. It is sold by the yard, so you can get however much fabric you need for your project. It is soft and will drape fluidly, making it perfect for decorating and creating garments for special occasions. It is also easy to care for, as it can be machine washed in cold water and tumble dried on the low setting.
100% silk
Machine wash and dry
Sheer
Check Today's Price on Amazon
Chiffon Fabric Buyer's Guide
Chiffon fabric is generally used for decoration projects, such as table runners and chair sashes. Still, it can also be used on garments such as dancewear and creating sheer overlays for dresses and skirts. This buying guide will help you consider the important features of chiffon fabric and select the perfect fabric for your project.
One factor to consider when selecting a chiffon fabric is its composition of it, which determines the care required for your finished project. Some of the fabrics included in this buying guide are made from 100% polyester, which makes them easier to care for – some of these can be machine washed. Other fabrics in the guide are made from silk, which means that they must be either hand washed or dry cleaned.
Another factor to consider when selecting a chiffon fabric is what project you plan to use it for. The fabrics in this buying guide are either sold by the bolt or are cut by the yard. The advantage of buying chiffon fabric by the bolt is that it can be used for large-scale decoration projects such as creating fabric draping for wedding arches, table runners, and chair and pew bows. Some of the fabrics in this buying guide can be cut to order so that you can request exactly as much fabric as you need for your project. This is more convenient for smaller projects such as garments where you may not want to pay for an entire bolt of fabric.
The finish of the fabric should also be considered. This buying guide includes chiffon fabric in a range of finishes, both sheer and solid. By using this buying guide, you will be able to find the chiffon fabric with the features you need to complete any project you have in mind.
Recommended Reading:
Conclusion
Chiffon Fabrics can be used for various products but should be handled with care due to the Fabric's delicate nature.
You might also be interested in:
Sources