2nd May 2023
My Top Takeaways
Discount fabric stores near you are a great resource for cheap fabric.
Yelp can help you locate cheap fabric sources, discount fabric outlet and thrift stores nearby
Online fabric stores offer a great selection of fabrics at discount prices
Use my Fabric Dictionary Guide to research cheap fabric
Finding affordable fabric for your projects can be a challenge, especially if you're on a tight budget. Luckily, there are many places online where you can find cheap fabric without compromising on quality.
Browsing through discount fabric stores, like Jo-Ann Stores and Fabric Warehouse, allows you to discover the biggest discounts for a variety of materials at great prices. These online shops offer an extensive range of fabrics to cater to your sewing needs, whether it's for apparel, upholstery, or crafting.
Don't forget to check out Nick of Time for their $1 per yard collection for even more savings! As you explore these options, you'll be able to find the perfect fabric for your project without breaking the bank.
Hey there, fabric enthusiast! Let's dive into some wallet-friendly fabric findings.
In this section, you'll discover some fantastic online stores where you can score cheap fabric by the yard. One of these gems is Fabric Depot, which boasts quality fabrics at discounted prices that are great for embroidered projects. Talk about a bundle of joy!
But wait, there's more! Why not explore your local fabric scene? Check out Yelp to find highly-rated fabric stores near you. They might even throw in recommendations for the best cheap fabric finds in your area.
And finally, a friendly reminder in your fabric journey: don't let these amazing deals unravel your budget. Remember, it's all about creativity and striking a balance between quality and affordability.
Happy fabric hunting, you wonderful crafting superstar!
Types of Cheap Fabric
Upholstery Fabric
Upholstery fabric is used for covering furniture, such as sofas and chairs. You can find affordable options at Fabric Warehouse, where they offer a 20% discount on upholstery fabric orders. Keep in mind, the discount is not applicable to Foam, Sunbrella, Marine Vinyl, or batting products.
Your furniture will look refreshed without breaking the bank.
Home Decor Fabric
Home decor fabric is perfect for creating curtains, pillows, or other decorative items for your home. To find cheap options, check out Fabric Wholesale Direct's online store. They offer fabrics marked down as much as 75% off, so you can add a touch of personal style to your living space without spending much.
Make sure to grab these deals before they run out of stock.
Outdoor Fabric
Sunbrella and awning fabrics are popular choices for outdoor use because they are durable and resistant to the elements. While you find cheap outdoor fabric, keep in mind that it may not be as high quality as more expensive options.
The key is to balance your budget and your needs, so your outdoor space stays inviting and stylish.
Designer Fabric
Designer fabric may be a more expensive option, but you can still find affordable deals on these items. FabricGuru has a selection of discounted designer fabrics up to 75% off.
Look for clearance or discontinued items, which can be a treasure trove of high-quality fabric at low prices, like charmeuse, chambray or corduroy. With the right find, your DIY projects will look like they came straight from a boutique.
Remember to browse thrift stores, as they can sometimes carry fabric and textiles at significantly reduced prices. Make sure to inspect the materials for any damage, and don't be afraid to upcycle items to create something unique and budget-friendly.
Happy crafting!
Finding Discount Fabric
Online Stores
There are various online stores where you can find discount fabric. Try browsing Fabric Depot or Fabric Warehouse for discounted materials, such as Linen, Wool, Silk, and Velvet, as well as upholstery fabric. Another great option is Mood Fabrics, which offers a wide array of styles on clearance daily. Don't forget to check out Best Fabric Store for an assortment of clearance items.
Local Shops
Your local fabric shops can also offer great deals on discounted fabric. Visit these stores and check the clearance sections, where you might find end-of-roll fabrics or discontinued designs at lower prices. Local shops might also have seasonal sales or promotional discounts, so keep an eye out for any announcements.
Warehouse Sales
Warehouse sales are a perfect opportunity to score discount fabric. Fabric manufacturers or distributors often hold these sales to clear out overstock or discontinued items.
Be sure to follow your favorite fabric brands on social media or subscribe to their newsletters to be notified of any upcoming warehouse sales near you.
Thrift Stores
Thrift stores can also be a treasure trove for finding discounted fabric. Whether you're looking for vintage finds, repurposing materials, or even discarded clothing to be used as fabric, shopping at thrift stores offers an eco-friendly and budget-friendly way to source materials for your projects.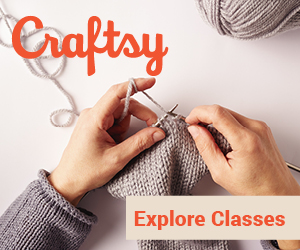 Don't hesitate to explore your local thrift shops and discover unique fabrics at unbeatable prices.
Tips for Buying Budget Friendly Fabric
Check for Sales and Coupons
To find budget-friendly fabric for your projects, keep an eye out for sales and coupons. Many fabric stores have frequent sales or offer coupons that can significantly reduce the price you pay for fabric.
You can also search for fabric discounts from online retailers or explore deals on deadstock fabric.
Purchase Remnants
Remnants are small pieces of fabric left over from larger cuts. They are often sold at a discounted price and can be perfect for small projects or accents in your sewing endeavors.
Check out fabric stores, upholstery shops, and even Habitat for Humanity Re-Stores for the chance to find bargain-priced remnants.
Buy in Bulk
Purchasing fabric in larger quantities can result in substantial savings. Buying fabric by the yard, bolt, or even in smaller widths can save you money on your next project.
Consider partnering with friends or fellow sewists to buy fabric in bulk and split the cost among yourselves.
Evaluating Quality
Thread Count
When looking for cheap fabric, it's important to consider the thread count of the material. The thread count is the number of threads per square inch of fabric, and this can have a significant impact on quality.
Generally, a higher thread count indicates better fabric quality, with more durability and a smoother texture. However, the ideal thread count varies depending on the fabric type, so be sure to research the best range for your chosen material.
Material
Choosing the right material is crucial when looking for quality fabric. Some cheap fabrics may be made from synthetic materials, which can be less comfortable and less durable than natural fibers such as cotton, linen, or silk.
When shopping for fabric, be sure to look for clearly labeled materials and opt for those that are sustainably and ethically produced to ensure better quality products.
Weight
The weight of your fabric can also be an indicator of quality. Lightweight fabrics, such as chiffon or voile, are generally more delicate and may not be suitable for projects requiring durability.
Conversely, heavyweight fabrics, like denim, canvas, or upholstery materials, offer more durability and structure but may not be as comfortable or drapable for certain projects. Determining the ideal fabric weight for your project will help you find a balance between cheap fabric and satisfactory quality.
Storing and Care
Proper Storage
Properly storing your fabric is crucial for maintaining its quality and preventing damage. Store fabric away from light and moisture, as both UV light and humidity can harm fabric by causing fading, odors, and mildew 1.
Consider using plastic tubs, a popular fabric storage choice, to shield your fabric from potential sunlight damage2.
Organize your fabric by color, manufacturer, or patterns like polka dots and stripes2.
The first step in rubber-banding your fabrics together is to fold them into standard shapes like smaller rectangles (about the size of your hand).3.
Alternatively, use laundry baskets and sort fabrics by color, ensuring that the baskets have large gaps to see the fabric from the outside4.
Cleaning Instructions
When cleaning your fabric, always follow the instructions provided by the manufacturer. These instructions are usually found on the fabric's label or packaging. Some general rules to keep in mind include:
Pre-wash new fabric before starting a project, as it can help prevent shrinking, bleeding of colors or texture changes.
Avoid using high heat settings while washing, as it can cause fabric colors to fade or materials to shrink.
Dry clean delicate fabrics, silk, and other sensitive materials, as machine washing may cause damage.
Never mix delicate fabrics with heavy or bulky items in the same wash.
Use a mesh bag to protect delicate fabrics during the wash cycle.
Air dry your fabric when possible to prevent shrinkage and maintain the fabric's integrity.
Following these storage and care tips will help you maintain the quality and longevity of your fabric, ensuring your projects continue to look and feel great.
Delivery Options
Shipping Costs
When purchasing fabric online, it's essential to consider shipping costs. Many stores offer free shipping with a minimum purchase amount.
For example, at Fabric Depot, they offer free shipping on orders over $50. Some retailers also provide discounted shipping rates or seasonal promotions, so it's worth checking if any offers are available before you place your order.
Some places to buy cheap fabric online include Fabric Warehouse and Mood Fabrics. Compare their shipping fees and available deals to find the best option for your needs.
Handling Time
Processing time is crucial to understand when ordering fabric. You should know the handling time – the period between placing your order and when it's dispatched – as it can vary between retailers.
Popular stores with fast shipping times include Fabric.com and Annie Selke.
Make sure to review a seller's handling policy to avoid any surprises regarding delivery timelines. This knowledge can help you plan your projects accordingly and prevent last-minute disappointments.
References:
Here's some great resources for storage ideas for your cheap fabric finds:
FAQ
Where can I buy cheap fabric online?
You can find cheap fabric at online stores like Fabric Depot, Fabric.com, and Etsy.com. These websites often offer discounts and bulk pricing.
What types of fabric can I find at discounted prices?
You'll come across various fabrics at discounted rates, such as linen, wool, silk, velvet, and more. Expect basics like muslin, gingham, chenille, and drapery fabric as well.
Do physical stores sell cheap fabric?
Of course! Walmart is an option for simpler projects, like cloth face masks and quilts. However, they're shifting from bolt yardage to fat quarters, so it may be limiting for larger projects.
Are deals available for clearance fabrics?
Definitely! You can find clearance fabrics at Fabric Warehouse, where they offer 50% – 60% off on various options suitable for clothing and upholstery projects.
Pros and Cons
When considering cheap fabric, it's essential to understand the advantages and disadvantages. Knowing the pros and cons can help you make informed decisions about your fabric purchases.
Cheap fabric typically falls into the category of synthetic materials like polyester. Here are some pros and cons to consider:
Pros:
Affordable: One of the main reasons people choose cheap fabric is because it's budget-friendly.
Durable: Synthetic fabrics like polyester are strong and long-lasting.
Wrinkle-Resistant: Polyester in particular is known to be resistant to wrinkling, which can be very appealing.
Cons:
Breathability: Cheap synthetic fabrics may not be as breathable as natural fabrics like cotton.
Sustainability: Synthetic fabrics are usually not sustainable, which could be a downside for environmentally conscious consumers.
Texture: Polyester can sometimes stick to sweaty skin and may not be as comfortable as other fabrics.
Here's a summary of the pros and cons for your reference:
What I Like
Affordable
Durable
Wrinkle-Resistant
What I Don't Like
Not breathable
Not sustainable
Uncomfortable texture
Keep these pros and cons in mind when shopping for cheap fabric. Remember that the right fabric for your project will ultimately depend on your personal preferences, budget, and specific needs.
Check out my Fabric Guide for the properties, history, use, and where to buy for more guidance.
You might also be interested in: