When looking for a
sewing machine
for projects involving cotton, it's important to find a machine that will feed materials properly without bunching or snagging. Also, since cotton is such a versatile material and is used in so many projects, it is good to get a machine that has features which can be used on a wide range of materials. This buying guide includes the best sewing machines for cotton at a variety of price points which are suitable for both
beginners
and more advanced sewers.
Best Sewing Machines for Cotton
Here are our cotton sewing machine reviews.
The Janome HD3000 is a great option for sewers who want to complete projects involving cotton fabric. It comes programmed with 18 different stitch patterns and a one step buttonhole, and stitch length and width can be adjusted. The seven piece feed dog system ensures a smooth seam without gathering or bunching of material.
Built in needle threader
Adjustable stitch length and width
Reverse lever
Check Today's Price on Amazon
This Rex portable sewing machine features a walking foot, which works in conjunction with the feed dog system to evenly feed any type of material through the machine, with no bunching or gathering. It can be used with both heavy and light weight materials and is also suitable for sewing multiple layers of material. It does not have a lot of fancy features, but will deliver great results every time for a reasonable price.
Cast iron metal construction
Can work with heavy weight materials
Adjustable bobbin tension
Check Today's Price on Amazon
The Janome 8077 model is a great option for sewers who want to work with a wide range of materials, from light-weight cotton to more heavy duty materials like denim. It features a wide range of pre-programmed stitch patterns, which can be easily selected using the LCD screen and stitch diagram printed on the machine. This machine is also light weight enough to be easily portable.
start/stop button or foot pedal operation
Adjustable needle position
Threading diagram for easy set up
Check Today's Price on Amazon
The Janome DC 5100 model is a great sewing machine for working with projects involving cotton fabric. It comes programmed with 167 built-in stitches, including five automatic one step buttonholes and has memory for up to 50 stitch patterns. It has a back-lit LCD screen, making all of the features of this machine easy to navigate.
Back-lit LCD touchscreen
Includes a pack of 25 bobbins
Locking stitch button
Check Today's Price on Amazon
The Brother XR3340 model is a great option for sewers wanting a machine to work on projects involving cotton fabric. It comes programmed with 140 stitch patterns, including alpha-numeric stitches, to add a unique touch to any project. The feed dogs can also be dropped to allow you to create your own unique designs while free motion quilting.
Automatic needle threader
Variable speed control
Feed dogs can drop for free motion quilting
Check Today's Price on Amazon
The Juki HZL-G220 model is a great option for sewers wanting to create garments and other projects using cotton fabric. It uses box feed technology, which moves the feed dog system in a box motion to prevent shifting and shrinking of material, creating a perfect seam every time. This sewing machine also comes programmed with 180 stitch patterns, including one alphabet font, making it suitable for creating and adding unique decorative touches to all kinds of projects.
Box feed technology
Wide sewing space
Automatic needle threader
Check Today's Price on Amazon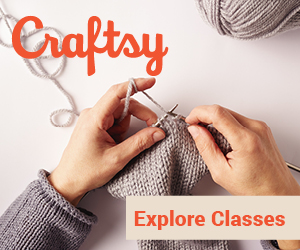 Sewing Machine for Cotton Buyer's Guide
There are a variety of features to consider when choosing a sewing machine to work on projects with cotton material. This buying guide includes a variety of sewing machines so that you can find one to meet your needs, whatever project you choose to take on with cotton fabric.
Convenience features such as automatic needle threaders and top drop-in bobbin systems make a sewing machine quick and easy to set up. These features are included on most of the machines in this buying guide.
It is important to consider what type of project you want to use your sewing machine for, so that you can choose the machine with the features that meet your needs. For bulky projects such as quilts, an extension table is helpful to prevent the fabric from bunching or pulling while being fed through the sewing machine to produce an even seam every time. Other features which assist in smooth feeding of material, especially when working with multiple layers, are box feed technology (a feature primarily found in Juki models) and seven piece feed dog systems. Variable speed control also allows the sewer increased control over how fabric feeds through the sewing machine.
Another feature to consider is what stitch patterns are programmed into the sewing machine. One of the tradeoffs for a more affordable machine is typically fewer stitch patterns. If simple patterns meet your needs, a simpler machine will be suitable; but if you want to embellish your projects with decorative touches or complete blind hems, it is helpful to consider a machine programmed with a wider variety of stitch patterns. Computerized sewing machines are more expensive, but they also allow the sewer to easily select from a wide variety of stitches. Some of the machines in this buying guide also allow you to adjust the length and width of the stitch.