I've reviewed the 10 best mid-arm quilting machines for those needing to conserve space. These quilting sewing machines can handle heavier fabric without bunching or gathering and can deliver excellent results. These quilting machines come in a range of price points, so affordable options are available.
Best Mid-Arm Quilting Machines
Here are our mid-arm quilting machine reviews.
The Singer Quantum Stylist 9960 model is a computerized sewing machine with all the features needed for quilting projects. Speed control allows for precise work and 600 built-in stitches allow for unique touches on all of your projects. An automatic needle threader and top drop-in bobbin system with a clear led make set-up easy.
Automatic needle threader
A variety of presser feet included
Extension table included
[thumbs-rating-buttons]
Check Today's Price on Amazon
The Singer 7469Q model is a great choice for quilters, featuring a programmable needle up/down, which is very helpful when piecing quilts. It also includes a walking foot, an embroidery and darning foot, an open toe foot, and a ¼ inch foot for completing all stages of the quilting process. The automatic needle threader and drop in bobbin make this machine easy to set up.
Automatic needle threader
Drop and go bobbin system
Four quilting feet and extension table included
Check Today's Price on Amazon
The Janome 4120QDC model is a versatile computerized sewing machine which comes programmed with 120 stitch patterns and seven types of buttonholes. The included extension table and generous amount of throat space make it the perfect sewing machine for bulky projects like quilts. Pivoting around corners is easy with the needle up/down function.
Handy function buttons
Full LCD screen
Speeds of up to 820 stitches per minute
Check Today's Price on Amazon
The Janome 6300 model provides a combination of speed, power and precision for all types of projects. It has a 9 by 5 inch throat space, which makes it easier to work on bulky quilting projects. It also features five different built-in stitches for applique and a decorative stitch which imitates the look of hand stitching on a quilt.
Knee lift and drop feed control
LED display
Automatic thread cutter
Check Today's Price on Amazon
The Janome 3160QDC model is ideal for quilting projects, with an included extension table for large projects. It comes programmed with 60 built-in stitch patterns, all of which can be customized to add a personalized touch to any project. The needle up/down control allows for easy pivoting along seams and around corners.
Jam proof easy set top loading bobbin system
A variety of handy function buttons
Easy to use LCD control panel
Check Today's Price on Amazon
The Juki Exceed F600 model has great features for quilting, like stitch patterns which can be set at random width for a hand-stitched look. It has a presser foot which can be lifted up to 12mm with the knee lift lever, a perfect feature for bulky projects involving multiple layers of fabric. A wide extension table and plenty of throat space make large projects a breeze.
Box feed technology
Wide sewing space
Sensor method buttonhole
Check Today's Price on Amazon
The Singer 191D-30 model is an industrial-level straight stitch sewing machine suitable for a variety of projects. The presser foot can be lifted up to 13 mm to allow for work with multiple layers of fabric. It also features a large sewing space to prevent overcrowding when working on large projects.
Single pedal table included
Knee lifter for hands-free raising and lowering of the presser foot
Heavy duty motor
Check Today's Price on Amazon
The Janome 8900QCP model is packed with features to make quilting projects easy. It comes programmed with 270 built-in stitch patterns, including three alphabets and 11 one step buttonholes. Stitches can also be customized and saved. LED lights provide shadow-free illumination of the work area.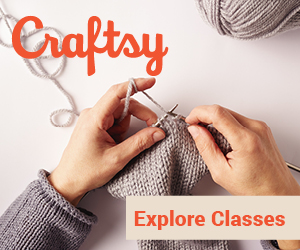 Top loading rotary hook bobbin system
Seven piece feed dog system
One step needle plate conversion
Check Today's Price on Amazon
The Janome MC6650 model has all the features needed to help you complete your quilting projects quickly and get beautiful results. It comes programmed with 170 stitch patterns, including two alphabets. Favorite stitch settings can also be saved as defaults so that they are available every time you turn the machine on.
10 inch all metal seamless flat bed
start/stop button provides fingertip stitching control
Can save "favorites" settings
Check Today's Price on Amazon
The Grace Q'nique 15R model is the ideal middle ground between a traditional sit-down sewing machine and a larger, long arm sewing machine. It has handles with three quick control buttons to control stitch speed and stitch regulation easily. It also features a built-in stitch regulator to keep stitches smooth and even, even at high speeds.
15 inch throat space
Comfort-grip handles
Speeds of up to 1800 stitches per minute
Check Today's Price on Amazon
Medium Arm Quilting Machine Buyer's Guide
Quilters looking to take their projects to the next level and get professional results don't have to invest in a long-arm quilting machine, which takes up so much space and can be very expensive. Many medium arm options are available with some of the same features at a lower price.
One key feature to consider in any sewing machine to be used for quilting projects is the work space available. Many of the machines in this buying guide have adequate throat space for working with even large quilting projects such as queen size bed quilts, and some also have extension tables so that quilting projects can be fed through the sewing machine without bunching or gathering.
Another feature to consider when buying a sewing machine specifically for quilting is the type of presser foot included. A walking foot is a very good option because it works in conjunction with the feed dog system to feed multiple layer projects, like quilts, into the sewing machine with the top and bottom layers moving at the same rate. This is another feature which prevents bunching and gathering and keeps stitches even.
A presser foot which pivots easily is also a good feature to have, because this allows for flexibility with applique and maneuvering around corners and along seams. Most of the machines in this buying guide come with multiple, interchangeable presser feet. Additionally, finding a presser foot with a high enough lift to accommodate multiple layers of fabric is important if you want to finish your quilt on the machine rather than by hand.
The machines featured in this buying guide also run the gamut from simple, straight stitch machines to electronic machines with lots of different options and many stitch patterns. Computerized machines, especially from Janome, Brother, Juki, and Singer, are a good option if you want to machine quilt your project rather than hand stitch it. Grab the best quilting book and get to quilting book.