Wondering what the best long arm quilting rulers for beginners are? We can help you!
Since the market is saturated with multiple rulers for quilting projects, how do you pick the best rulers with such a wide range of options before you?
Fret not, for we have done comprehensive research to curate the best long arm quilting rulers for beginners. These products will make a worthwhile addition to your quilting kits. Moreover, they will help you create unique designs with great ease.
So, if you want to achieve those straight seams and perfect points, time to look at the ideal rulers for impeccable results!
Best Long Arm Quilting Rulers For Beginners
Here are our reviews for the best long arm quilting ruler for beginners. Each product has been listed along with its primary features, pros, and cons to help you make an informed decision.
These star rulers are excellent for use with long harm, hand quilting, or applique. They can be used not just for quilting but also for woodworking and craft projects as well. They can be used easily by beginners and professionals alike.
Features Included
Made with clear acrylic

Includes three different sizes – 4, 5, and 6 inches

¼ inch in thickness

Comes with guidelines and center holes
Pros
Durable

Laser-etched markings
Cons
May not work with all machines
This Dreamstitch ruler is a multipurpose template ideal for long arm high shank sewing machines. It works perfectly with a free-motion presser foot. This ruler allows you to make multiple designs such as feathers or "S" curves.
Features Included
Comes with a straight edge line, "S" line, curve line, circle, and feather shapes

Cut with laser

Made from 5mm acrylic

Etched with laser
Pros
Allows you to create multiple designs

Impressive performance

Easy to use
Cons
The Good Measure Clamshell Ruler is meant for use with ¼ inch ruler-work food on any sewing or quilting machine. It has clear markings that show you the quilting lines of the previous row. Moreover, it also has a non-slip backing.
Features Included
Made from ¼ inches thick acrylic

Can be used to make clamshells of 1, 2, 3, and 4 inches each

Rough backside prevents slipping
Pros
Helps is making accurate designs

Clear and transparent design
Cons
Slightly complicated to use
These templates were created to be used with mid-arm as well as long arm quilting machines. It works best when used with a hopping foot. This Handi Quilter set contains six half circles cut in 1-inch increments, up to 12 inches.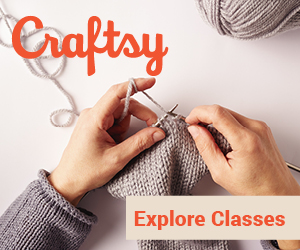 Features Included
Comes with a thickness of ¼ inches

Includes instructions, design ideas, and safety tips

Features etched markings instead of printed
Pros
Strong and durable

Clear and accurate markings
Cons
Fingers cannot hold it down easily
The Good Measure Machine Quilting ruler is ideal for work with ¼ inches ruler-work foot and can be used on any sewing or quilting machine. It is marked with 15, 22.5, 30, 45, and 6o degree angles in either direction. This ruler helps in making accurate and repeatable design lines.
Features Included
Made with acrylic

¼ inch in thickness

Comes with a non-slip backing
Pros
Cons
Markings are printed, not etched
This ruler is known for its strength and transparency. It can be used for quilting on any sewing machine of your choice. You will need a high shank ruler foot if you plan to use this template on a high shank sewing machine and a low shank ruler foot in the opposite scenario.
Features Included
High-quality acrylic construction

Comes with a ¼ inch thickness
Pros
Strong and durable

Transparent
Cons
This Handi Quilter Right-Angle Ruler is a great option to help you quilt parallel lines around a block. It can easily be used with any mid-arm or long arm quilting machine. The pack also includes design ideas and safety tips.
Features Included
Made with superior quality acrylic

Has a thickness of ¼ inches

Comes with long-lasting see-through etched markings
Pros
Safe to use

Accurate markings that are easy to read
Cons
This ruler is perfect for creating meander and stipple quilting patterns. You simply need to set in with the right-sized machine ruler foot and spin the template 180 degrees after every pass. You can use any ruler foot that can fit a 3m thick template to make extraordinary designs.
Features Included
Pros
Durable construction

Easy to use
Cons
Needs to be used with non-slip grip tape
Things To Consider Before Buying A Long Arm Quilting Ruler For Beginners
With so many options flooding the markets, picking the right rulers for yourself can be challenging. Here are a few considerations that you should keep in mind while selecting the best long arm quilting rulers for beginners.
Clear Or Colored: What Makes It Easier?
Rulers are available in both clear and colored versions. People often prefer clear variants as they allow the users to see through them, ensuring accuracy in quilting.
However, one downside to clear rulers is that they sometimes get lost in the quilts. It happens mainly in the case of white fabric. You can pick a clear or colored ruler based on whichever you feel more comfortable working with.
Sewing Machine Compatibility
The kind of sewing machine you will be working with greatly influences the type of ruler you should use. If you work on a high shank and long arm machine, you will need high shank rulers. These rulers are a quarter-inch thick.
On the other hand, you will require low shank rulers that are approximately ⅛ inch thick for low shank machines. However, you could use long arm rulers in specific positions with these machines.
Markings To Smoothen The Process
The utility of a ruler largely depends on its markings. A ruler with more markings is more practical. Some of the typical markings to look for in a straight edge ruler are the ¼ inch and ⅛ inch markings, both vertical and horizontal.
The 30 degrees, 45 degrees, and 60 degrees markings are also quite helpful. These rulers reduce the number of markings you will have to make on your workpiece. Centering reference is also a great way of reducing your workload. In the case of a curved ruler, it should have parallel markings to the curves as well.
Ruler Foot
If you want to use a ruler, you will need to use a special ruler foot that is suited to your machine. The ruler foot should have a round, thick base along with a high edge. The elevated edge prevents the ruler from slipping under or over your foot.
Using a ruler foot while working with a ruler is crucial, as its absence may lead to the risk of breaking the needle or damaging the machine.
Robust or Delicate?
A product does not only need to have valuable features, but it should be durable as well. When you invest in a ruler, it should provide utility to you for an extended period of time. Generally, rulers with an acrylic build are more durable and long-lasting.
Grip
It is easier to use a ruler that has a proper grip and stays in its place. Some products come with special grips on the bottom of the ruler or even handles on top of the rulers.
Does It Fit Into Your Budget?
Price is a crucial consideration in any purchase decision. While looking for a long arm quilting ruler, you first need to set a budget.
Once you set a budget, you can shortlist products. Whatever you choose to buy should serve your needs without burning a hole in your pocket. Generally, long arm rulers cost anywhere between $12 to $30.
Shapes & Designs
There are various specialty templates available in the markets. They come in incredible shapes and sizes to make your quilting job easier. Some of the popular long arm rulers are:
Circles

Hearts

Crosshair

Straightedge

Squares or even-ups

Stars
Frequently Asked Questions
All of this talk about the best long arm quilting rulers for beginners may have left you with some questions. Let us address some of the most commonly asked queries.
What Is The Difference Between Patchwork And Quilting?
Patchwork and quilting are often confused with each other. Sometimes, people even use the two interchangeably. However, both of these are different forms of textile art.
Quilting is the process of sowing together multiple layers of fabric to produce a quilt. Typically, it consists of three layers, such that the middle layer is held by the top and bottom ones.
On the other hand, Patchwork is the technique of sewing different pieces of fabric into a complete block or design. Fabric pieces of different colors, sizes, textures, shapes, and patterns are stitched together in a single theme.
Purpose
Patchwork and quilting are used for different purposes. Quilting is essentially practiced for insulation and protection. You may have noticed quilting techniques used in bed coverings, garments, and daily wear.
Patchwork is said to have erupted due to women using scraps of fabric to create new garments. While some believe this economic narrative, historic literature pieces suggest that women actually undertook patchwork for leisure.
Technique
If you compare the weaves of both techniques, their differences become evident. Patchwork uses its own sewing technique, whereas quilting is a blend of multiple methods.
Patchwork lays focus on how different elements are unified into a single piece. You can observe different textures, colors, and shapes come together to form a whole new piece. Moreover, patchwork can be enhanced by the use of stitching techniques like embroidery.
Quilting is a broader practice that includes patchwork. Fabrics are usually layered on top of each other to create garments or coverlets. It consists of three layers; the top fabric, the batting or wadding, and the backing fabric.
The batting layer is made with insulating material and then sewn between the top and the backing material. Then, fine needlework is carried out to keep the layers of the quilt in place and add some texture to it.
What Are Some Tips For Quilting With Rulers?
We have curated a few tips and tricks to make your quilting experience simpler.
Cover the machine with a large and smooth surface that allows you to help move the quilt swiftly.

Always use a ruler foot. Without a foot, you may end up breaking a needle and rendering the machine useless.

Arrange the quilt in "peaks and valleys" beneath the machine. It makes moving the quilt around much more manageable by reducing the weight.

Wear quilting gloves for better grip. The gloves will help you lock the ruler in place by dropping your fingertips over its edge.

Adjust the foot height across the varying thicknesses of your project. Ensure that the foot is low enough on the quilt to form stitches without causing drag.

On low shank machines, don't shove thick rulers under the presser foot bar.

Ensure that the handles or grips on your ruler are handy and short enough for domestic machines.

Do not exert too much pressure on the ruler. It will make moving the quilt more complex and may even lead to slipping of the ruler.

Use non-slip grip products, such as those made of silicone.

Do not over-depend on your ruler, and make markings wherever necessary.

Keep practicing continuously for the best results.
Can You Do Quilting On A Regular Sewing Machine?
Yes! You can quilt with a regular sewing machine. However, you need to have the right set of tools for it.
If you want to quilt with your regular sewing machine, you can do so in two ways. The first method employs straight-line quilting with a walking foot, whereas you can choose any design you'd like with a free-motion quilting foot in the second method.
Here are a few tips that you should keep in mind when you start quilting with a regular sewing machine.
Start With A Simple Design
You will need to practice in order to learn and control the length of the stitches and movement of the fabric. Start working with simple designs before you move on to more complex projects.
Use Safety Pins
Safety pins will be your best friends throughout the process. When you start your quilting project, lay out the fabric and pin everything very well. You could also use Fusible Batting to iron it out. It compresses the material in such a way that you can get a better idea of where the design is headed.
Start Small
Do not start off with a huge project the first time you quilt with a sewing machine. Instead, pick something in the range of 36 to 50 inches. This size will ensure that the project is manageable and you don't end up sewing your fingers.
Moreover, you want to start with a light project, not a quilt that is heavier than a baby. It will help you handle an adequate amount of fabric in each hand.
Drop The Feed Dogs
Feed dogs are the tiny teeth below the plate that feed the fabric into the needle area. When you quilt on your regular sewing machine, you don't want these feed dogs moving.
If the feed dogs move, they will try to take the charge from you. Moreover, they will also avert the fabric.
Some sewing machines do not allow you to drop the feed dogs. You can simply turn them down to zero in such a scenario to ensure they don't move.
Focus On The Flipside
You need to pay attention to the backside as well when you quilt on a sewing machine. As a rule of thumb, the busier the fabric is, the less it will reveal your errors.
Advantages Of Quilting On A Regular Machine
It saves money as you will not have to invest in an expensive machine or hire or a professional to do your quilting for you.

You can use it as a creative outlet and work at your own pace.
Final Thoughts
With quilting rulers available in countless shapes and designs, it is only normal for potential buyers to get confused. If you want to amp up your quilting projects, these rulers will take your work up a notch. They offer so many benefits and are even pocket friendly.
Determine the shapes that will help you the most in your projects and set a budget before making a purchase. We compiled this list of products and essential considerations to make the purchase decision smoother for you.
So, what are you waiting for? Buy the best long arm quilting tools for beginners and quilt like a pro!