Essentially, a good insulating fabric will stop the flow of or reduce heat loss. This might mean trapping or locking air from getting in or working to keep heat from getting out. Some fabrics are good insulators by nature. Wool and wool blends are usually good insulators because of the tight weave of the fabric and also because wool fibers naturally trap air. Even synthetic fabrics, like polar
fleece
, can have pockets that trap air to stop heat loss.
Best Insulating Fabric
Here are our insulating fabric reviews
This Melton wool blend, from the Wool Coating line, is a heavyweight blend of 80% wool and 20% polyester. Wool is a good natural insulator because of the way the fibers act as a thermal barrier. Wool often helps keep heat in and cool air out, in cold temperatures. Wool is also absorbent, moisture wicking, and resists odours. This fabric can be machine washed on cold and dried in the dryer on low heat.
Melton fabric is known for being very dense and tightly woven
The fabric has been felted and since it is heavily brushed, it is also very soft
Wool is very versatile and this fabric can be used for jackets, blankets, coats, historical reproduction clothing and many other apparel items and sewing projects
Shop Now on Fabric.com
Wool can be a good insulator because it has some great natural properties that help lock in air and keep it from getting through to the other side. This flannel fabric is medium weight and is made from 100% alpaca wool. Wool is very versatile and this fabric can be used for anything from coats and jackets to blankets and scarves, and can be used for many other projects as well.
Shop Now on Fabric.com
This medium weight fabric is made from 100% polyester. Polar fleece can be a great insulator because of the way the fabric's fibers trap air. This helps keep cold air out and keeps warmer air and body heat in. Fleece is very versatile and can be used to make apparel, accessories, blankets and more.
Polar fleece is very soft
This fabric is anti-pill, which resists and prevents little balls from forming on the fabric's surface
Machine wash, tumble dry on low heat
Shop Now on Fabric.com
While it might not be the obvious choice, terry cloth can be a good fabric to keep warm. This terry cloth fabric is heavyweight (9oz) and is made from 100% cotton. Terry cloth is known to be very absorbent and is a great fabric to use for making loungewear, towels, robes, beach attire, wraps, and more.
Machine wash, tumble dry on low heat
This line of fabric comes in over twenty-five different colors
Comes in 45" width
Shop Now on Fabric.com
Faux suede might not an immediately obvious choice as a fabric that can insulate or keep warm, but it can actually be a good choice. Faux suede isn't real suede, so it is often more durable, and may hold up to water and the elements better. Faux suede often looks classy too, and is versatile enough to be used for many different projects. This fabric line comes in almost thirty different colors, as an added bonus.
This fabric can be used for apparel items like jackets, but can also be used for bedding, upholstery, window treatments, and more
Dry clean only
This fabric is medium weight and is 100% polyester
Shop Now on Fabric.com
Insulating Fabric Buying Guide
While wool is one of the best insulators because of some great natural properties, other fabrics like leather, suede, faux-suede, velvet, velour, terry cloth, fleece, heavy weight cottons, and more, can also be good insulators. Some fibers naturally help trap and block out air, while other fabrics can be good insulators because of a tight or dense weave. Some of these fabrics also have the added benefits of being moisture wicking, breathable, and odour resistant.
Layering
Layering fabrics can help stop heat loss and thermal transfer by using several different fabrics to trap air, absorb moisture, and more. Even lighter weight fabrics might help insulate on a cold day when worn underneath a denser, thicker fabric. Layering can help you prepare for different weather and for temperature changes throughout the day as well.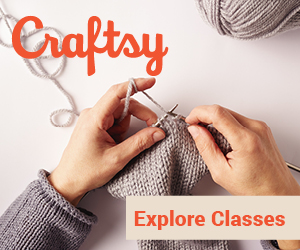 Insulation vs Cost
Some fabrics that are great insulators and good quality, like wool and wool blends, can still be purchased without breaking the bank. Heavier cottons like denim and terry cloth are generally quite inexpensive and so are some polyesters, even polar fleece. Velvet and velour can also be cheaper to purchase. Some faux suedes can be less budget friendly, but there are lines that are less expensive to purchase.
Recommended Reading: