Looking for the
14 best Fabric spray paints?
I've included and reviewed the top 14 best fabric spray paint in this review post. Fabric spray paint allows for creative and customizable artistic expression in crafting and art projects, but can also be used as a handy tool around the household. Now it's not just clothing and shoes that can be turned into unique works of art. There are many different options of fabric spray paint available, which means that a wide variety of objects can be given new life. Furniture, home fabrics, outdoor items, and even vehicle seats can all be transformed fairly easily and affordably. Fabric spray paint makes painting on fabric a breeze. Fabric spray paint can be used to easily decorate old and faded fabric, clothing, and upholstery. However, for the best results, you must choose the right product. Some spray paints are better for indoor fabric, while others are better for
outdoor fabric
. If you want to use spray paint to decorate your indoor fabric, make sure to use a product that is designed for indoor fabrics. I've included products for all types of fabrics in my list. Simply read the review before deciding which spray paint is ideal for your fabric. So, if you want to paint your
outdoor fabrics
, make sure you get spray paint made specifically for outdoor fabrics and not for indoor fabrics.
14 Best Fabric Spray Paint Review
Check Today's Price on Amazon
This fabric spray paint is a permanent dye that can be used indoors or outdoors and can be used on a wide variety of fabrics and surfaces as long as they are water absorbent. The dye soaks into the fabric, so it does not make the fabric feel stiff and will not crack or peel off.
There are a wide variety of applications including things like outdoor patio cushions, vehicle seats, furniture, and other household fabrics.
It comes in a spray can with 11 oz of paint in it. Flat black is one of 13 colors available in this Dupli-Color vinyl & fabric spray paint, which also includes gloss black, silver, red, white, blue, medium gray, charcoal gray, burgundy, flat black, desert sand, gloss clear, medium blue, and medium beige. As a result, it's simple to use and won't crack, peel, or chip.
Non-toxic so can be used indoors as well as outdoors, by a wide variety of ages
Dye is permanent, durable, and keeps fabrics soft
Comes in a wide variety of colors
Check Today's Price on Amazon
Dupli-Color High-Performance Vinyl and Fabric Spray can be used in an automotive setting. Dupli-Color Black Vinyl and Fabric Dupli-Color Black Spray Paint are ideal for use on fabric and vinyl in automobile interiors. It comes in a spray can with 11 oz of paint in it.
Flat black is one of 13 colors available in this Dupli-Color vinyl & fabric spray paint, which also includes gloss black, silver, red, white, blue, medium gray, charcoal gray, burgundy, flat black, desert sand, gloss clear, medium blue, and medium beige. As a result, it's simple to use and won't crack, peel, or chip.
To give your old or faded interior vinyl seats, dashboards, door panels, shifter boots, and consoles a new look, use this paint.
Characteristics:
It's ideal for auto upholstery and vinyl. There are 13 colors to choose from.
Simple to use It doesn't peel, crack, or chip. It is a great product for reviving tired fabrics or customizing your vehicle.
The product adheres well to many different surfaces, so it has a wide variety of applications and can be applied to vehicle seats, dashboards, doors, and more.
Adheres without primer
Fast drying
Durable and resistant to peeling and cracking
Check Today's Price on Amazon
Krylon spray paint can be used in a wide variety of ways and on numerous different products and surfaces. The paint can be used on clothing, shoes, jewelry, and different fabrics, surfaces, and textiles around the home. The paint provides good coverage and can be used both indoors and outdoors.
The Krylon website has helpful a step-by-step guide for applying their paint on many different types of fabric and other materials.
Adheres well to many surfaces and is durable
Can be used for indoor and outdoor use
Quick-drying- usually in under ten minutes
Check Today's Price on Amazon
Tulip is a popular brand for traditional crafty kinds of fabric paint, and now they offer their paint in spray form with ease of application in mind. The fabric paint is durable, but the quality isn't sacrificed at the expense of function.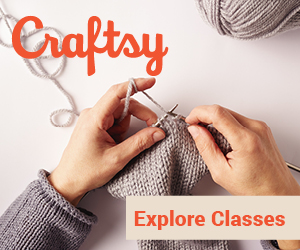 The paint stays flexible and doesn't get hard when it dries and the color is long-lasting. This paint is best for clothes and other wearable projects like shoes.
Comes in a variety of colors and shades
Easy and quick to apply
Can be combined with stencils for more creative use
Check Today's Price on Amazon
Rust-oleum's Chalked chalk spray paint line can be used to paint fabrics as well as many other surfaces. The finish, once sprayed on, will give the signature chalky look and is often applied to upholstered furniture that needs a new look.
Chalk painting fabrics is best done with some research first in regards to technique, as it is generally best to wet the fabric first and apply the paint in fairly sheer coats. A sealant product like wax might be required to protect the fabric afterward.
Versatile in use- can be applied to many different household surfaces, as well as to fabrics
May need to be finished with a wax product, even on fabrics
Provides a matte finish
Check Today's Price on Amazon
BRIGHT COLOR TO STAND OUT – Make an instant statement at your next party with our Fabric Paints, which stand out under UV and blacklights, but also during the day.
VISIBLE ON ALL BACKGROUNDS – Due to their high opacity and vibrancy, Neon Nights Glow in the Dark Fabric Paints can be seen on any color shirt or canvas
EASY TO USE FOR DO IT YOURSELF PROJECTS – These high-quality and safe-to-use paints are perfect for festival costumes, party outfits, and are sure to impress.
WASHABLE AND IRONABLE – Also great for a school project or a tie-dye hobby project. These durable paints can withstand multiple washing cycles, allowing you to reuse your outfit. Avoid the one-time-use nature of other fabric acrylic paint sets by using this one.
Check Today's Price on Amazon
This Tulip Colorshot Outdoor Upholstery Fabric Spray Paint comes in a pack of four 8oz spray cans, but it's also available in a single pack, with red color paint.
Cocoa, red, aqua, kiwi, navy, slate, onyx, and peacock are just a few of the unique colors available. Both natural and synthetic fabrics respond well to it. It's UV and weather-resistant, and it gives you a flawless finish with no drips or splatters.
It does, however, dry quickly and does not rub off on clothing. Overall, this outdoor upholstery spray fabric paint is a good choice if you want high-quality outdoor fabric spray paint.
Characteristics:
All types of outdoor fabric, upholstery, and clothing are suitable.
It is UV and weather-resistant and will not drip or splatter.
It won't stain your clothes.
Quickly dries
Check Today's Price on Amazon
Simply spray upholstery fabric spray paint is another of the best and most popular fabric and upholstery spray paints on the market right now. It comes in a variety of colors, but this particular pack contains three cans.
It's non-toxic, non-flammable, and UV-protective. It's ideal for all absorbent fabrics and upholstery.
It's not a good choice for materials that aren't absorbent. It can be used on your sofas, chairs, pillows, carpets, curtains, lampshades, linens, as well as the interiors of your car, boat, and RV.
But, before you use it on all surfaces, test the absorbency of the material on a small area first. If everything looks good, go ahead and use it to decorate your materials. Before using it on your items, make sure they are clean and dry before applying the paint.
Characteristics:
All absorbent materials are ideal.
It is non-toxic.
It is non-combustible.
It's a color that won't fade.
Once dry, the color will not rub off
10.
Check Today's Price on Amazon
If you need fabric spray paint to paint your car seats, door panels, vinyl car tops, dashboards, or floor mats, Rust Oleum Automotive Fabric and Upholstery Spray Paint is a great option.
It only comes with one can, which is large enough to cover up to 12 square feet. It dries extremely quickly, taking only about 10 minutes. I
t has a vibrant color that won't rub off, crack, or peel on fabric or vinyl surfaces. This color, on the other hand, can be used on vinyl furniture, luggage, car seats, car door panels, vinyl car tops, dashboards, floor mats, and more. As a result, the paint can is inexpensive.
Characteristics:
It is low-cost.
Perfect for all vinyl and fabric surfaces in automobiles.
It won't flake, crack, or peel off.
Dries in just 10 minutes and is extremely simple to use
Check Today's Price on Amazon
Metallic Silver Fabric and Vinyl Spray Paint by Dulip Color Check Amazon for the most recent price. I've added this Dulip Color Metallic Silver Fabric and Vinyl Spray Paint to my list because there are so many people looking for metallic silver color fabric and vinyl spray paint.
It's one of the most widely used fabrics and vinyl spray paints. It comes in a single pack, but it's also available in a six-pack in a variety of colors. It provides the perfect color and resists cracking, flaking, and peeling.
This paint can be used to decorate the fabric and vinyl surfaces of your car. It's also great for outdoor cushions, umbrellas, and other items.
Characteristics:
Silver is a great color for vinyl and fabric.
Cracking, flaking, and peeling are not an issue.
Works wonders on sun-faded outdoor furniture cushions.
There are over 2700 reviews on it.
Available in a variety of colors
Check Today's Price on Amazon
There is only one spray can included in this Tulip Instant Spray Paint set. It comes in black and is suitable for fabric, clothing, and other applications.
White, black, neon green, blue, brown, bubblegum pink, green, coral, emerald shimmer, gold shimmer, gray, neon blue, lemonade, mint, neon pink, neon orange, teal, purple, pewter shimmer, red, rose gold shimmer, silver shimmer, and yellow are among the many colors available.
This fabric spray paint is washable and permanent. It's a great choice for natural and synthetic fabrics alike. This tulip fabric paint dries quickly and is extremely soft to the touch.
Overall, this Tulip product is worth checking out if you're looking for an instant shot of beautiful, washable, permanent color for your clothes, t-shirts, and fabrics.
Characteristics:
Available in a variety of colors
This fabric spray is available in a 3-oz. spray can.
It can be used on almost any fabric.
It is cost-effective.
It has over 2,000 reviews.
Check Today's Price on Amazon
Tulip Glitter Spray Paint is a popular and simple to use glitter spray paint for fabric and clothing. I chose this product after conducting research and discovering that a lot of people are looking for glitter spray paint for fabric and clothing.
It comes in a 4oz pump spray bottle with only one bottle in the pack. Because it's permanent paint, it won't wash away. As a result, this product is non-toxic and environmentally friendly. It produces a vibrant color that is soft to the touch and flexible. It can be used on any type of fabric, but it works best on light-colored fabrics.
Characteristics:
It's permanent once it's dried.
It has a lot of colors.
Suitable for a wide range of clothing items
It is non-toxic and environmentally friendly.
It's supple and adaptable.
Check Today's Price on Amazon
This Tulip Permanent Spray Paint can be a great option if you're looking for fabric spray paint for t-shirts. It's perfect for a variety of fabric painting projects.
It's also an excellent choice for group activities. The set includes seven paint bottles, each of which contains seven different colors of paint.
These are also non-toxic, non-aerosol, and environmentally friendly. These paints are permanent, so they won't fade after a few washes.
Several types of spray paint designed for textiles can be used to add color to fabric. The method can be used to produce decorative and colorful effects. However, not all spray paints are suitable for use on fabric. You must ensure that the paint is non-toxic and that it will not harm the fabric.
It's one thing to know that you can spray paint fabric. The next issue is deciding where to begin. What's the best way to figure out what you can paint and which spray paint to use? We'll answer those questions and more in this article.
Is It Possible to Spray Paint Fabric?
You might be wondering why anyone would want to spray paint fabric when there are so many fabrics available in so many different colors.
Color palettes evolve over time. New, vibrant colors and combinations are constantly being introduced to the market. So much so that what was fashionable a year ago will most likely date your décor today.
To keep up with the latest trends, it can be costly to replace all of your clothing and soft furnishings. What better way to stay fashionable than to repaint your fabrics? It's quick, simple, and inexpensive when compared to completely redecorating your home and wardrobe.
Some fabrics are better suited to spray painting than others. Before you begin your color rejuvenation project, it's a good idea to figure out what kind of material you'll be painting. Spray painting leather, for example, is difficult. Because it is not porous, the color cannot be retained. As a result, it will begin to peel away over time. Using a leather-specific dye is the best way to change the color of the leather.
Another factor to consider is the fabric's texture. Some paints can turn a soft, malleable, comfortable fabric into a hard concrete-like texture. If you want to keep the fabric texture after painting, read the coverage information on the spray can.
Natural fibers such as cotton, linen, rayon, and silk are ideal for spray painting. The better the color retention, the tighter the weave. Paint tends to seep through looser weaves, resulting in a less vibrant result.
Is it Possible to Spray Paint Clothes?
Spray painting clothes can result in some amazing effects. When you combine paint with techniques like tie-dye, pleating, or stenciling, you'll create one-of-a-kind fashion statements that reflect your personality and style.
When spray-painting clothes, there are a few things to keep in mind. The first, and most important, consideration is the paint you use. Because clothing is worn so close to the skin, it must be nontoxic. Otherwise, you risk jeopardizing your health in the name of style.
The paint you use must also be compatible with the fabric you're painting. If the paint hardens, turning your favorite tee into a shirt-shaped piece of cardboard, it won't be as comfortable. Spray paint that can be used on clothing must be flexible enough to allow the garment to move with you.
When using spray paint on clothing, pay close attention to the fabric. Cotton and other natural materials absorb color well, making them ideal for painting. Polyester and synthetic fabrics are less likely to absorb the paint, resulting in unsightly blotches.
Another consideration is the frequency with which the garment will be washed. Check to see if the paint can withstand repeated washings without losing its color. As with a new pair of jeans, fading may occur after the first wash. The last thing you want is for all of the paint to come out the first time you wash the garment.
Similarly, if the garment is dry clean only, you'll want to double-check the spray paint's contents. Will it harm the garment if it comes into contact with dry-cleaning chemicals? It's also possible that you'll need to inform the dry cleaners that the garment has been painted. Alternatively, they may attempt to remove the paint for you.
Is it possible to spray paint curtains?
Knowing what fabric your curtains are made of, just like knowing what fabric your clothes are made of, is crucial to painting them successfully. If the curtains are frequently opened and closed, paint with a flexible finish is essential!
Many curtain fabrics can be painted with the same spray paints that you use on your clothes, especially if the fabric is a natural fiber like cotton.
Although curtains do not come into direct contact with the skin on a regular basis, if you have children or pets, it may be a good idea to use nontoxic paints.
What Kinds of Fabrics Can You Spray Paint?
1.Cotton
Natural materials, such as cotton, are excellent spray paint fabrics. Cotton is a durable, breathable, and easy-to-work-with fabric.
Cotton is available in a variety of weights, ranging from light, sheer fabrics like seersucker to heavier cotton-like denim and canvas. Spray painting cotton is simple, whether you're changing the color of your shoes, clothing, or furniture.
The tendency of a fabric to wrinkle can be used to create some amazing effects. For example, tie-dying makes use of the creases to create instant and unique patterns. Cotton has a tendency to shrink. So, to account for possible shrinkage, pre-wash the fabric before painting.
2.Polycotton
Polycotton is a polyester and cotton blend. The polyester-cotton blend can range from 50/50 to a lower 30/70 split. Polycotton fabrics are less crease-prone and thus require less ironing.
This blended fabric's polyester content may affect its ability to absorb paint. It also increases the fabric's susceptibility to heat damage. When it comes to spray paint, both of these factors can be problematic. Before committing to the entire project, test a small area of the fabric for compatibility with the paint.
3. Wool
Wool, a natural fiber that can be painted or dyed, is another option. One thing to keep in mind when working with wool is that any existing color may bleed into your new color. It's similar to bleaching dark hair blonde.
The blonde will be more orange unless the dark color is removed first. To see what effect the original wool color will have on your chosen shade, test the paint in a small area.
Painting can flatten the fibers in wool, which are naturally buoyant. Make sure to use a paint that is flexible and won't harden the fabric. When wool retains its natural spring, it is at its softest.
4. Silk
Silk fabrics can be painted in a variety of ways. Spray paints, on the other hand, are not used in the majority of techniques. With special silk paint and a paintbrush, you can create some stunning designs. The serti technique for silk painting entails drawing designs on the fabric with the help of borders made of Resist or Gutta.
After you've drawn the design on the fabric, all you have to do now is color in the different sections. The colors will not bleed into the next area if you use Resist and Gutta.
If you want to change the color of silk all over, a silk dye would be easier to use than spray painting. Many spray paints require heat to set into the fabric because silk is heat sensitive. The combination of silk and heat could be disastrous.
5. Linen
Linen is a woven fabric made from natural fibers, similar to cotton. It has the same wrinkle-prone properties as silk and can be used to create some stunning designs.
Linen is a great fabric for painting because it is highly absorbent. Spray painting on linen is simple and effective for everything from clothes to furniture.
6. Polyester
Avoid painting synthetic materials like polyester for the best results. One of the most important factors in getting spray paint to adhere to fabric is heat, which can be a challenge with some synthetic materials. Polyester, in particular, has a tendency to melt when exposed to excessive heat.
Fabric dyes, rather than paint, are preferable when working with synthetics. Check to see if the dye is made for polyester.
Fabric Spray Paint Buyer's Guide
There are many diverse fabric paints available for purchase. Learning how to paint with fabric spray paint might take patience, but with practice, spray paint can save time and mess and is an effective way to achieve long-lasting, durable coverage.
Spray applications allow for a wide range of diversity and creativity and can be used in conjunction with stencils/taping/tying techniques. Fabric spray paint is relatively inexpensive, but a high-quality product should be purchased to ensure that the finished product remains soft, does not crack or peel, and that the color lasts.
Can I use fabric spray paint on children's clothing?
Fabric spray paint is a great option for art projects for people of all ages. Some paint is non-toxic and eco-friendly and can be used by children for arts and crafts projects.
Art and Craft Projects
Just because certain brands offer non-toxic options, doesn't mean that their paint won't last. These paints are just as durable and won't flake off or peel. They can also be used in just as wide an array of projects. Whether your project is a t-shirt you want to decorate or a piece of furniture that you'd like to give a facelift, these paints are a great choice for both beginner or experienced crafters and artists.
Upcycling
In the past years, upcyling and thrifting have become increasingly popular. Pieces like chairs and even couches can be found where the upholstery is still in good condition, but the fabric might be outdated or the color might not be trendy.
Fabric spray paint is an amazing product that can be fairly easily applied to many different fabrics. The name paint can be misleading, as some fabric spray paints are actually dyes that soak right into the fabric.
Pieces can be transformed without the hassle and expense of stripping away old fabric and upholstering with something new. Not only will you have a piece that looks brand new in the color you want, but you'll also be keeping clutter from landfills and saving yourself from buying new.
As an added bonus, many fabric spray paints can be used on outdoor furniture and fabrics as well.
Can I use fabric spray paint on automotive fabrics?
It might surprise people to learn that there are fabric spray paints that are not just for household or craft projects but can be used on vehicles as well.

These paints can help recover faded or outdated fabric seats. There are also different products that can be applied to materials like vinyl, which is great news for those vehicles that need a little extra help reviving door panels, dashboards, knobs, and other areas where heavy handling can wear away or mar existing paint.
Recommended Reading: