Painting furniture can be a great way to revive and breathe new life into an older piece. Fabric paint can also be used to cover stained or damaged fabric without having to reupholster an item. While there are specific fabric paints that are made to paint furniture, many acrylic based fabric paints can be used with a textile medium to keep it from cracking or peeling. Though it is not necessarily a
fabric paint
per say, some chalk paints can also be used to paint furniture, with the right method and application.
Best Fabric Paint for Furniture
Here are our fabric paint for furniture reviews
This fabric spray paint is extremely popular for painting furniture. It is aerosol based, as the name indicates, but unlike other spray paints, it has no odour, is non-toxic and is eco-friendly, and is not flammable, which makes it safe to use in many different settings and applications. The paint makes for easy clean up and can be washed off skin with soap and water.
This fabric spray paint works best with absorbent materials (generally natural fibers), and comes in a variety of different colors
The paint is permanent- it will not dry out, peel off, or crack over time
Dries permanently in seventy-two hours
Check Today's Price on Amazon
It's not exactly a secret anymore that painting furniture with acrylic paint can be very effective. Many fabric paints are acrylic based. Adding a textile medium to them can help them adhere better to furniture and helps protect against cracking and peeling. Delta Creative Textile Medium can also be added to regular acrylic paint to transform it into a flexible fabric paint that will stand up to wear and often, even washing.
Can be used for finishing painted projects as well
Can be mixed with other Delta paints, or with other acrylic paints, and even other fabric paints
Often keeps paint softer and more flexible after it dries
Check Today's Price on Amazon
Fabric paint from Jacquard is extremely popular. Jacquard's paints are generally quite durable and best of all, remain soft after drying so that they resist peeling and cracking. This line of fabric paint comes in many different colors and can be brushed on with a brush.
The color from this line is known to be quite intense
Paint is semi-opaque for good coverage
This fabric paint is versatile and can be used on both natural and synthetic fabrics
Check Today's Price on Amazon
As the name indicates, this paint dries incredibly soft and flexible, which is important for painting furniture. The paint can be brushed right onto the furniture using most regular brushes. Tulip's website also offers a host of ideas and tips for using their paint and for many different projects, which is worth checking out for best results with their product and for creative inspiration.
These paints dry highly opaque for good coverage
This pack comes in a set of five, but this line of fabric paint can also be purchased in individual colors
This paint can also be used or screen printing with Tulip materials
Check Today's Price on Amazon
This package comes with multiple paints in different colors, but they can also be purchased separately. This line of acrylic paint has a light body and can be used on many different surfaces and materials, including fabric. It can be used in a ton of different ways as well, from anything to simply brushing it on to stenciling and screen printing.
Paint is opaque
Can also be used on wood, canvas, paper and more
This paint is fairly easy to use on its own and can be applied directly with a brush, but in some cases, can also be diluted with water for different applications
Check Today's Price on Amazon
Fabric Paint for Furniture Buying Guide
There are many different paints and fabric paints that can be used to paint furniture, but the best results will often depend on the piece itself and the type of fabric. Certain fabric paints can be used on synthetic fibers while others are meant to be used on natural fibers only. Be sure to choose the right paint for your project. Often, there are different methods of painting and prep work that can be followed to help the paint adhere and last longer.
Method and Application
The method for painting a piece of furniture is going to vary with the piece itself, and also the material the piece is made of. Generally, when painting a piece of furniture, you will want to clean the surface as best as possible and tape off the parts of the piece that you don't want painted- like the legs or arms, if there are any. With certain pieces, it is recommended that the fabric be slightly damp before applying the paint, but not wet or soaked. You will have to decide if you would like to wet your piece first, depending on the fabric's composition and the type of paint you are using.
Diluting Paint and Using Textile Mediums
Some people find that they have better results with paint and fabric paint alike by adding a textile medium. A textile medium is generally designed to help the paint remain soft and flexible after it dries. This is important, as furniture is usually flexible and the paint needs to be durable and not crack or peel with movement and use. Other people have found that diluting their paint with a small amount of water before they apply it can help the paint adhere better to the fabric. Some people dampen the fabric before applying the paint in conjunction with these methods. You will have to decide for yourself what will work best for your project by following the instructions on the paint, watching tutorials, and by taking into account the type of fabric to be painted.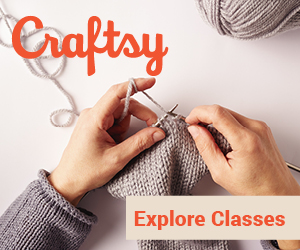 Recommended Reading: