Fabric markers are great tools to add a little fun to fabric decorations. They give you great control over the design and color you'd want with little precise strokes at a time. Good fabric marker brands come in a host of colors that are designed to last long and not wash or bleed out with time. The smoother the tip of your marker the finer your lines will be.
We have compiled our reviews on the best fabric markers on the market and features that make them stand out.
Best Fabric Markers
Here are our fabric marker reviews.
This top-rated product boasts of impressive reviews. It can be used on any fabrics, wall decoration, sneakers, bags and lots more! One pack contains 12 vibrant colors that enable you to harness your creativity. This fabric marker is childproof, non-toxic and permanent.
Great reviews and high adaptability to different wears.
It has dual tips for perfect outlines, drawings, and sketches.
It is childproof and non-toxic.
Check Today's Price on Amazon
This product boasts of great adaptability to all types of fabrics like polyester, denim, cotton, nylon, rayon, etc. A pack contains 24 vibrant and beautiful colors that emphasize great variety. It yields a permanent color that dries quickly too. It is non-toxic, machine washable and childproof.
Great 24-color variety.
Bullet tip to enable smooth writing and coloring.
It can be used on all types of fabrics.
Check Today's Price on Amazon
This product is double-ended and has a fine chiseled point that helps you create detailed and precise lines. It is perfect for blending, shading, and writing. A pack of this product contains 20 fabric markers with unique and beautiful colors to allow your imagination to go wild. It is childproof, bleed free, and produces a permanent outline.
Double-ended chisel point for detailed and precise painting.
Yields a permanent and bleed free paint.
It is childproof and non- toxic.
Check Today's Price on Amazon
This package contains markers that are brightly colored and scented. It comes with a great color variety of both light and darker cooler colors that can be used on fabrics and accessories. It has a fine tip that enables you to create detailed designs and comes with 10 markers. It comes with a non-toxic formula and is child-proof.
Brightly colored and scented
Can be used on all fabrics and accessories
A fine tip helps to create detailed designs
Check Today's Price on Amazon
This product is a set of two black markers. It sports a non-bleed formula specifically made for designs. Its dual-tip enables you to draw in both thick and thin lines. It is fade-proof, childproof, and non-toxic, making it the ideal marker set to have fun with kids around.
No bleed formula made specifically for designs.
Dual tip; enabling you to draw in thick and thin lines.
Fade proof, childproof, and non- toxic.
Check Today's Price on Amazon
Fabric Markers Buying Guide
A fabric maker gives you the ability to make intricate designs on fabric in great detail. Its tiny pen-like tip allows for smooth and precise drawing, blending, coloring, and shading on any fabric either custom-made on a sewing machine or store-bought. Most markers contain permanent colorful ink that will resist fading even after washing.
Our buying guide reviews the best fabric markers on the market based on some important features we will now consider. In the end, you will know what to look for when scouting for the ideal fabric marker to bring your creativity to life.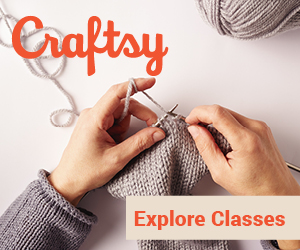 Fabric Market Types
Here are the different types of fabric markers.
Acrylic-based fabric markers
Acrylic-based fabric marker paint is the most common type and will achieve the best results in most cases. It yields great designs on just about any type of fabric. It can also be washed, is fade-proof, and has an opaque consistency great for whatever saturation on the fabric you desire.
Alcohol based fabric markers
In this fabric marker type, alcohol is the binding material. Alcohol markers are not a great choice for porous fabric as the paint will seep through partially. It, however, gives a great outline on very dense or non-porous fabrics and is ideal to create a transparent look on your fabric compared to the rich pigment saturation of acrylic-based fabric marker. It also isn't wash proof and will gradually fade when exposed to sunlight.
Opacity or Transparency
This gives a measure of how easily light can pass through the paint after it's been applied to the fabric. For darker designs, you'd want to go for opaque fabric markers and for lighter designs, a transparent or opaque marker will do the job well.
Bleed Proof
A good Fabric marker should have a minimal bleed during use. A marker that bleeds too when in use will make your design messy and nullify the color boundaries. The paint formula should be resistant to fabric diffusion.
Size
Fabric markers come in different sizes, measured with their tips. The thinner the tip of the marker the finer the line you can create. It all depends on the type of design you want done and picking the marker that is suitable for your creative needs.
Recommended Reading: