I needed to find the best fabric glue for patches as children are always ruining their pants these days. When it comes to patches, there are many people who dread sewing or iron-on methods.
Not only are they frustrating and time-consuming, but they can require a learning curve.

The good news
Fabric glue is a great alternative to both sewing and ironing your favorite patches. It's often simple and easy to apply.
Many types of glue are non-toxic and can be cleaned up easily before they dry, so getting them on your skin by accident isn't a worry. Many types of glue adhere quickly and can hold up to laundering.
There are two main types of fabric glue for patches that you can choose from; the spray and the stick type.
Each type of glue has its own advantages and disadvantages when it comes to choosing the best adhesive for the job. You also want to make sure that you purchase a product that is safe for the material that you are working with.
Some types of adhesive may not work well on certain fabrics.
The best fabric glue for patches is the washable type. Not all adhesives will be made specifically for the fabrics that you are
sewing
. Some will work great on lighter fabrics and some will not hold up on heavier garments.
If the patch isn't washable, you need to use washable glue. Don't rule out the use of fabric glue.
It's a good sewing tool because of its strength and durability. Fabric glue is a great product to use whenever the situation calls for it because it can withstand multiple washing and drying cycles.
Is it possible to use fabric glue for patches?
Yes, you certainly can. Because the majority of patches are made of fabric, it's a good idea to use
glue that's designed to work with fabrics
. Fabric glue, in fact, is said to hold patches in place better than iron-on patches, even with a hot iron.
It's a lot easier than ironing or sewing, and it'll save you time so you can focus on other things. The procedure is also quite simple. Simply apply the glue to the patch, place it on the
shirt or dress
, and wait for it to dry.
That's all there is to it when it comes to fabric glue. The key is to apply enough pressure to the patch until it forms a strong bond and dries.
That way, you'll have a better grip, and the patch should last through several washing cycles. Some fabric glues will stain linen and satin, just so you know. So, before you do the patch,
test the fabric
and glue in a place where no one will see it.
Both versions require 2 to 6 hours to dry and 3 days before washing the fabric to which they have been applied. Then there's the Patch Attach from Beacon Craft Products, which allows you to iron the patch right after it's been applied. The patch should be ready in 15 minutes, and you can put your clothing item on right away. Just be aware that fabric glue containers hold a limited amount of glue. Depending on the size of the patch you're working with, you might only get enough for 5 to 10 to 20 patches. When testing your glue, apply the thinnest layer possible. This helps to reduce the amount of staining and rippling that occurs.
Is Fabric Glue Effective With Iron-On Patches?
Fabric glue can be used to adhere to iron-on patches. It's difficult to reactivate the glue on iron patches once it's been activated. Fabric glue comes in handy in this situation. When the iron-on patch's adhesive power has worn out, it can be used to help seal it. There are numerous brand-name products available to assist you with this task. Two of these brands are Stitch Witchery and Dritz liquid stitch. Iron-on patches may appear to be simple and convenient, but they do not last long when applied to areas of clothing that are constantly under stress. Using a layer of fabric glue to secure them and make applying the iron-on patch easier may be beneficial. When the fabric you're patching doesn't hold up well to heat, this technique comes in handy. When applying glue, make sure to flatten it out with a piece of cardboard. It's possible that if you don't flatten the glue, it'll cause ripples in your fabric. This procedure can be repeated as many times as necessary.
Fabric Glue for Patches Buying Guide
Fabric glue
is an excellent alternative to sewing, especially when it comes to patches.
Fabric glue
provides a permanent bond that is often very durable. While some people might doubt that glue is strong enough for their patches and applications, many of the glues on this list are durable and will stand up to water and even heat.
Budget-Friendly
Fabric glues
not only save time and effort, they are also budget-friendly. In addition, most
fabric glues
require just a small amount of glue to be used per application, so even a small bottle will go a surprisingly long way. Most
fabric glues
can be used for many other projects other than patches, so they are a great item to have on hand for crafting or household use.
Frustration-Free
Fabric glue really saves on frustrating time spent trying to
sew and
iron-on patches, but the glues themselves are also incredibly easy to use. Most just require a thin amount of glue to be spread on the back of the patch and then the patch is applied and pressed down onto the fabric. Other instructions are included with the packaging, but
fabric glue
is easy to use. Some bond very quickly, but almost all can be used within a day of gluing.
Best Fabric Glue for Patches
Here are my 6 best
fabric glue
for patches reviews
This unique adhesive was designed just for patches. It can, like the name implies, be cut to fit any size of badge or patch. The adhesive can be applied to a wide variety of fabrics and materials.
The adhesive works well with many different items, not just apparel. Because it is so easy to use, I have included it in my best
fabric glue for patches
recommendation.
Can also be used for around the house projects, or other sewing projects like hemming
Works on a wide variety of surfaces and materials besides fabric including plastic, metal, wood, and leather
Can be washed regularly after the adhesive is dry and patches will stay put
Check Today's Price on Amazon
This adhesive is water-soluble until it dries, which means easy clean up with soap and water if it gets on skin, or if a mistake is made, the patch can be moved and repositioned before the adhesive dries.
Works great for a wide variety of fabrics and patches, but can also be used for other projects like hems, zippers, appliques
Durable, permanent bond once the adhesive dries
Adhesive holds up to laundering- items can be washed after a day of letting the adhesive dry. This makes it the best fabric glue for patches winner.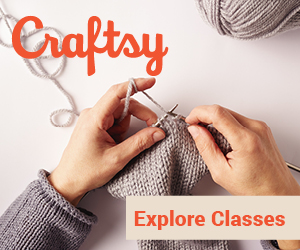 Check Today's Price on Amazon
Visbella sew glue is a great option if you are looking for a fast-drying adhesive (bonds in one minute) that replaces the
need for any sewing
or stitching. The adhesive is high quality is designed for a wide variety of applications and can be used on many different
fabrics
including denim and leather. The adhesive is great for patches, but can also be used for fixing tears, scratches, and other damage on items.
After the adhesive is dry, it can hold up to machine washing and even stand up to the dryer
Dries clear
Non-toxic
Check Today's Price on Amazon
E6000 is an exceptionally tough and durable adhesive. It is a popular choice for many crafters and sewers because of its strong bonding properties, but also for the wide range of materials, it can be applied to. The glue adheres easily but does not get hard or yellow when it dries.
The adhesive bonds to fabric, leather, and vinyl making it great for patches, but it also bonds to so many more materials like plastic, wood, metal, ceramic, cement, and rubber
Resistant to heat and water so clothing can be laundered normally after the adhesive is dry
Extreme versatility means that the extra glue won't go to waste
Check Today's Price on Amazon
Beacon Patch Attach adhesive is a dry-cleanable glue and a great alternative to sewing. It can be laundered in a washing machine or dry cleaned after it is dry, which makes it unique, as many other adhesives for patches cannot be dry cleaned. The adhesive can be used for sportswear like jerseys, for uniforms, or many other applications.
Non-toxic formula
Will bond many different patches to many different kinds of fabrics
Bonds permanent
Check Today's Price on Amazon
Gorilla Waterproof Fabric Glue is a 100% washable adhesive made by the Gorilla Glue line of products, one of the top brands on the market. It's the kind of glue you can use for rhinestones, patches, denim and putting those police badges on cosplay outfits. It is a good option if you are looking for an easy application product.
Check Today's Price on Amazon
Things to Think About When Buying Patch Glue
When purchasing adhesive for patches, keep these variables in mind.
Permanent
All fabric adhesive glues do not provide long-term adhesion. Fabric basting glue, for example, produces only transitory results. As a result, make sure the glue you choose for patchwork has a label that says "permanent bonding" or something similar.
Flexible
When fabric glue dries, it becomes hard and inflexible. They can stiffen, scrape, and make a patched cloth uncomfortable to wear. Flexible adherence glues keep the patched section of the cloth soft and consistent with the remainder of the material. Almost all of the items we've looked at here have flexible bonding that stays supple even after multiple washing.
Bottle or Tube
If you have to work on huge patchwork jobs on a regular basis, glue bottles are the way to go because they are less expensive. Buy tubes with thin, nib-like holes if you don't want to compromise on precision. Glue sticks can also be used for precise and light patching.
Safety
Make sure the adhesive is non-toxic and acid-free before using it. These glues don't produce strong chemical fumes that can be harmful to those with respiratory difficulties. Toxic glue fumes can give even the healthiest person a pounding headache.
Archival
If you're dealing with fabrics that you want to last a long time, consider utilizing
quilting
glues. Non-yellowing and non-acidic glues will be used. If you need a super strong glue, a non-archival glue may be required.
Recommended Reading: