Looking for the 5 best fabric glues for felt? Felt can be made from both synthetic or natural fibers or a blend of both.
Felt is a unique fabric that has been around for a very long time. It is actually the oldest fabric out there! It is a very sturdy fabric and can be used for a ton of different projects and applications.
Because it does not fray, can be cut to any size, is so versatile, and is fairly easy to sew and craft with,
felt
has become a favorite for many crafters and sewers.
Many
fabric glues
will work with felt, but every project has unique requirements. Some
fabric glues
are washable, where others are not. Others bond almost instantly while some take a longer time to bond and dry. Your project's unique needs will help determine which is the right glue to use.
https://www.youtube.com/watch?v=4sTLMon9B64
5 Best Fabric Glues for Felt
Here is my 5 best fabric glue for felt reviews.
One of the best features of Fabric Fuse is that it bonds very quickly, which makes crafting and no-sew projects a breeze. No one wants to sit for minutes at a time and hold fabrics together so that the glue can take hold. This adhesive works fast and dries permanently.
The adhesive is non-toxic, dries clear, and remains flexible after it dries
Can be used on many different fabrics as well as embellishments
The adhesive is permanent and very strong
Check Today's Price on Amazon
Fabri-Tac is a good choice of adhesive for many different surfaces. The glue will work with many different types of fabric, glass, leather, wood, lace, and other trims. Because the adhesive is so versatile, it can be used for many different projects including apparel items, shoes, crafts, window treatments, and more.
The adhesive bonds quickly and dries quickly
Fabric-Tac remains flexible after it dries
This adhesive dries permanent
Check Today's Price on Amazon
Aleene's is a trusted name when it comes to fabric glues and more. This permanent fabric adhesive works great with many different types of fabrics. It will also work on leather, trims, beads, sequins, and more. Fabric Fusion works well with both apparel items and crafting projects.
The adhesive is clear, has a low odor and remains flexible after it dries
Water-based and non-toxic
Machine washable
Check Today's Price on Amazon
E6000 is called an all-purpose adhesive for a reason. This adhesive pretty much does it all. E6000 can be used on many different types of fabric, as well as on leather, wood, ceramic, glass, metal, and more. The adhesive is resistant to temperature and remains flexible even in extreme heat or cold.
The adhesive is clear, is industrial strength, but remains flexible after it dries
Safe for both the washer and dryer
Non-flammable
Check Today's Price on Amazon
This adhesive is a great choice because it can be used with so many different surfaces. The glue is a great choice for felt, fabric, wood, metal, plastic, cardboard, and more. Spray adhesives are great for projects that require a large surface to be covered in a short amount of time. Super 77 also bonds very quickly, so there is no pressing, holding, and waiting hours for the glue to dry.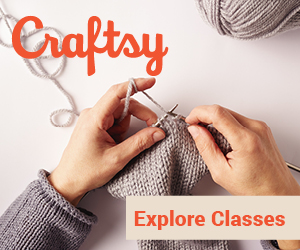 Super 77 bonds quickly and permanently
While the adhesive is strong, it is also acid-free and won't bleed through surfaces
The adhesive bonds strongly and once it is dry, it is very durable
Check Today's Price on Amazon
Fabric Glue for Felt Buying Guide
Felt is a very versatile fabric and can be used for clothing, hats, footwear, crafting projects, home accessories, home décor, bedding, utilitarian items, and so much more. Felt is a favorite for crafting because it is so easy to work with that both children and adults can enjoy getting creative with it. Felt is generally very easy to cut and work with. It is also fairly easy to sew. Felt doesn't fray, and many fabric glues actually eliminate the need to sew at all.
Cleaning Felt and Felt Apparel Items
Cleaning felt fabric can be a bit of a challenge. It's often not as simple as just throwing an item into the washer or dryer. Felt can be machine washed, but care should be taken and the gentle cycle should be used. Many items that have been glued can also be washed, but generally, each glue will have a set of washing requirements. Many are waterproof but might require items to be hand-washed, washed on gentle, and turned inside out. Felt fabric should never go in the dryer. Many fabric glues will require an item to be air-dried anyway, so this helps preserve both the felt fabric and the fabric glue.
Types of Felt
Not all felt is created equal. Felt can be made from synthetic, man-made fibers, or can be made from natural fibers like wool. Some felts are a blend of both synthetic and natural fibers. Each project will have unique needs and there are actually different kinds of felt that can be purchased. Felt varies in thickness. Felt can be quite thin or can be thick enough to use for punch needlework. Acrylic felt is generally the kind of felt used for crafting. This felt is more delicate. Felt made from wool is more durable and can be used for many more projects other than crafting.
Recommended Reading: